Yellow Belsnickle Santa 19th Cent.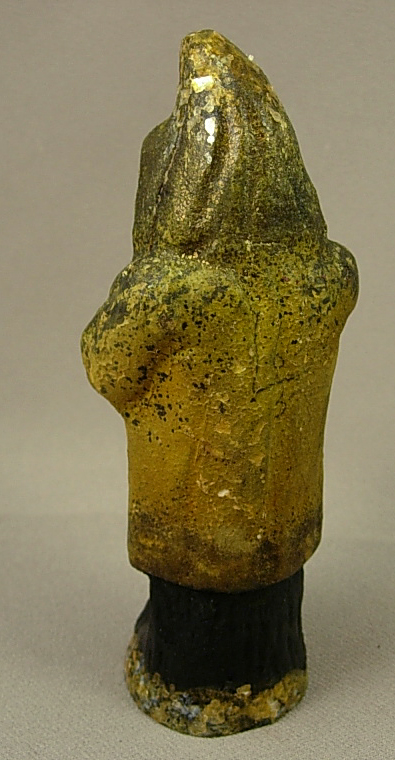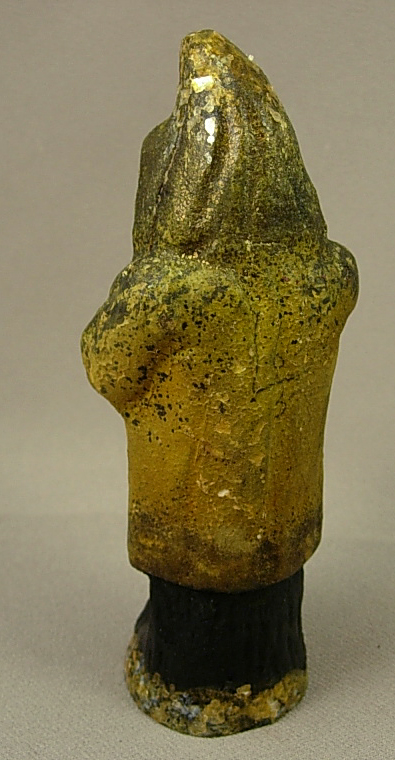 Yellow Belsnickle Santa 19th Cent.
SIZE
10 1/4 inches Tall

DESCRIPTION
Early composition Belsnickle with old paint; mica flakes; pipe cleaner hat trim. (The white around base is snow). Beautiful elfin face. Most belsnickles are holding feather tree sprigs as decoration. This sprig looks more like a lash or switch. We note that in the earliest iterations of the German belsnickle elf was a nasty character who would reward good children with candy but flog the bad ones with a switch. Perhaps an indication this archaic little belskickle is a very early example -- maybe closer to mid 19th century.

CONDITION
Well used but still very good. Please examine the photos carefully as the photos tell the story.
SOLD