Unique Pennsylvania Toleware Petticoat Candlestick 19th cent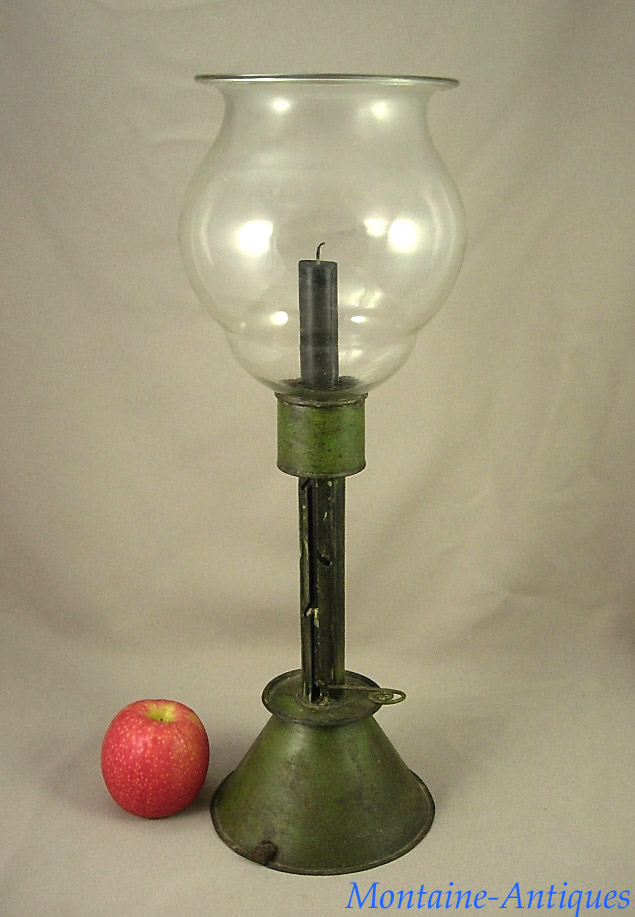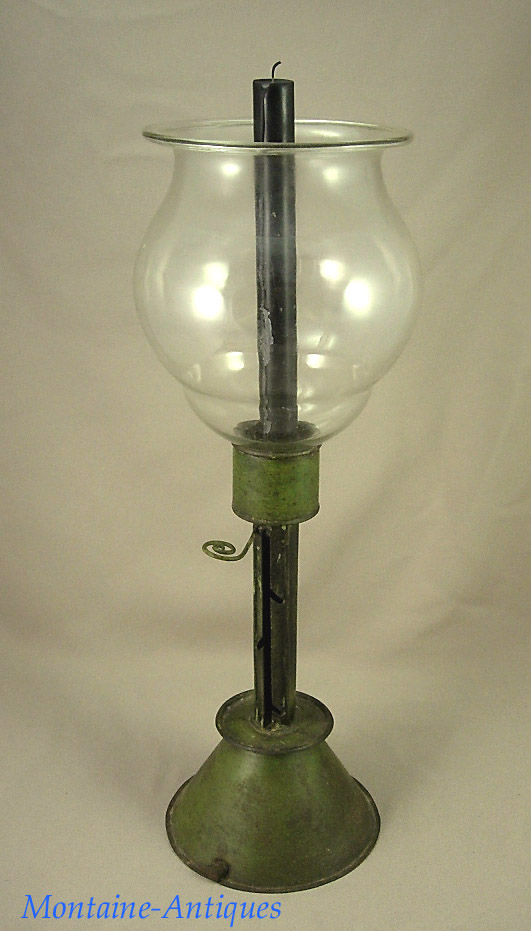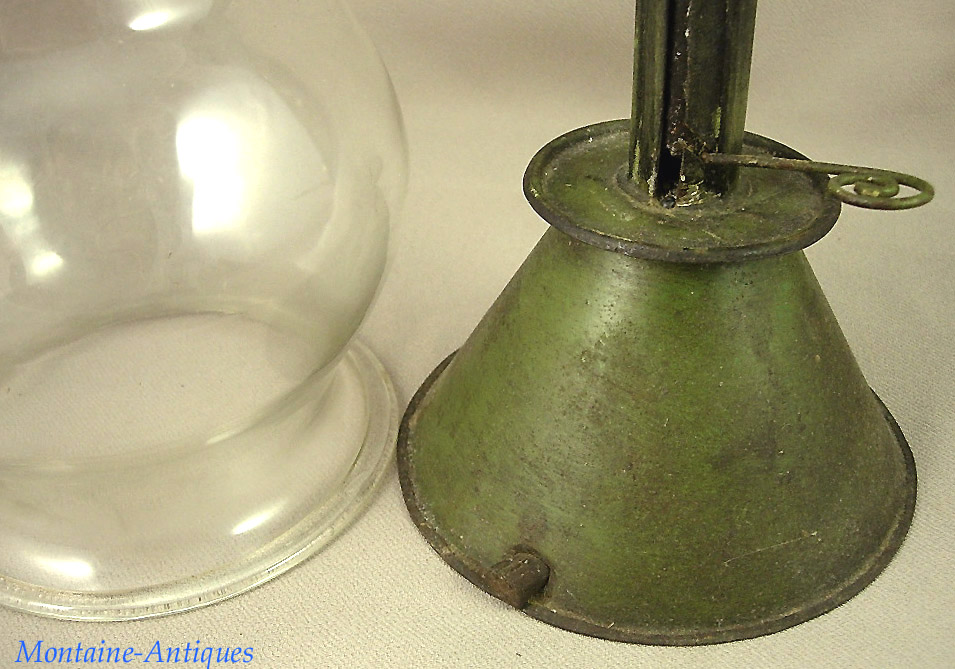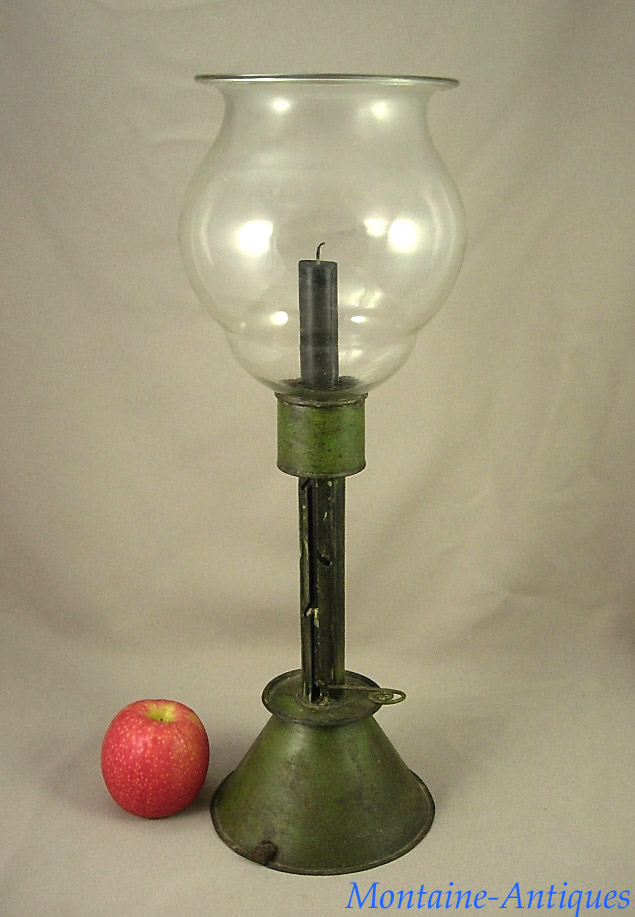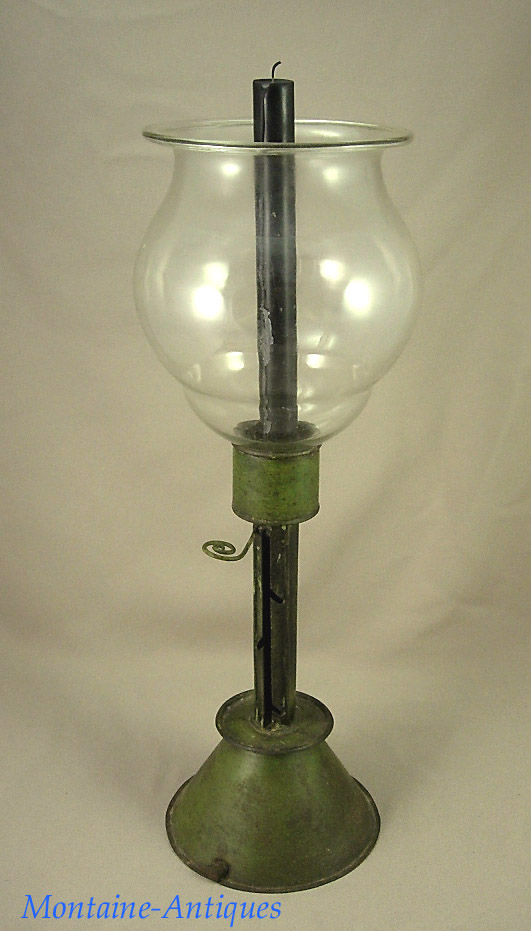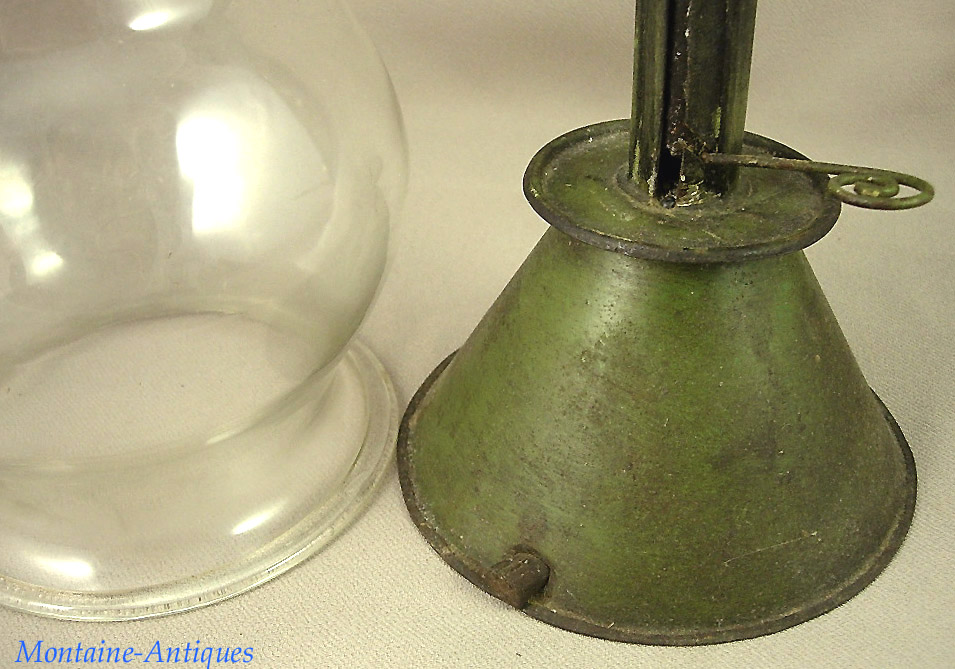 Unique Pennsylvania Toleware Petticoat Candlestick 19th cent
SIZE
19 inches tall; the shade and base are approx 6 inches diameter.

DESCRIPTION
I doubt this is one a kind but I have scoured the earth to find a comparable example and I cannot. It has a Petticoat-form sand weighted base. (Original old wood plug filler). The pushup functions with a ratchet device that allows long taper sticks to be readjusted to maintain height as they burn. Lastly, the shade is free blown clear glass with folded rim (typical of Pittsburgh glass manufacture and part of why I am attributing it to Pennsylvania). There is a thin coat of white wash on the bottom but I think is a primer, so the green may be original. In any case the paint is old and has great patina. This is a fine, tall, majestic, and unique early lighting device that functions great and looks beautiful when lit.

CONDITION
This thing is old and it has been well used. The shade is lightly cloudy probably from prolonged exposure to heat. But aside from that condition is fantastic. The pushup functions perfectly. Please call the shop for concise in-hand condition reports.
sold