Rare Small Antique Heriz rug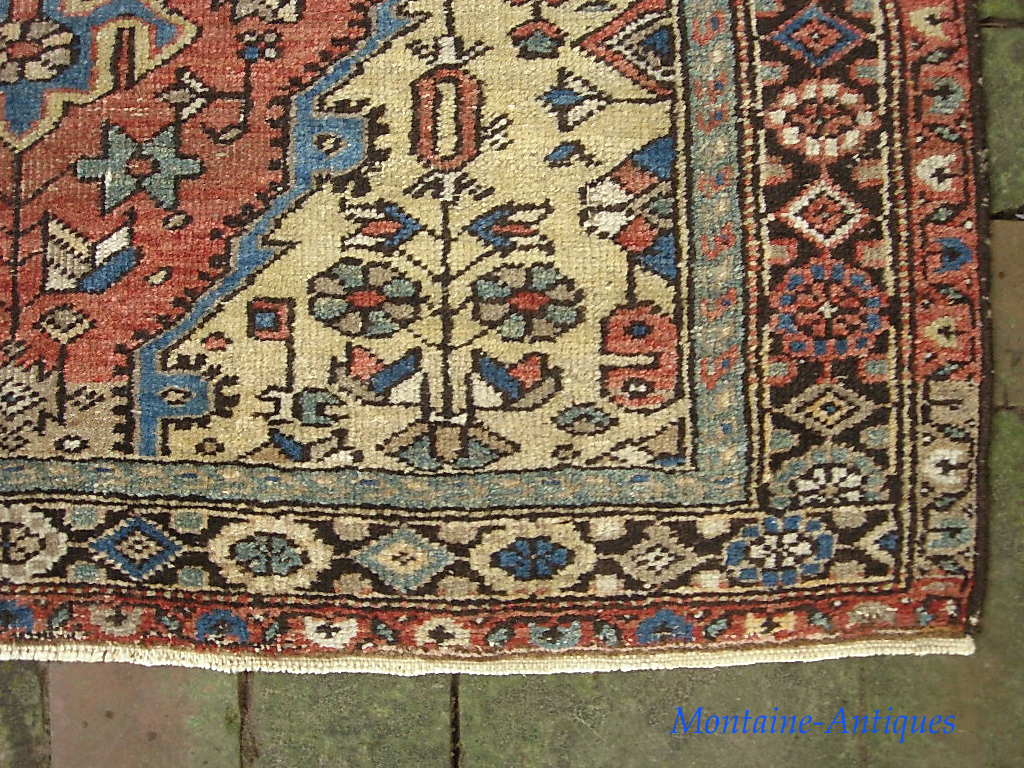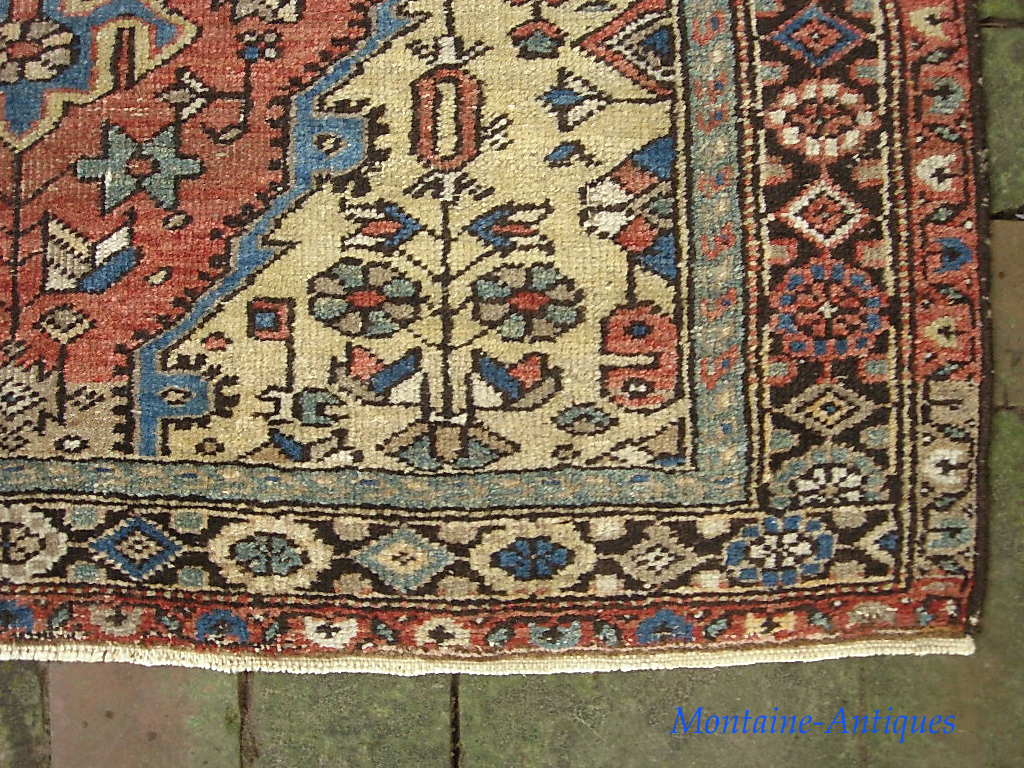 Rare Small Antique Heriz rug
SIZE
3 ft 4 in x 4 ft 7 in.

DESCRIPTION
Slightly squarish and rare size for a Heriz. Compact Double weft fully depressedweave. Beautiful and decorative piece with sky blue medallion and ivory corners. Artistic piece will work very well with Period Antiques.

CONDITION
Pile is very low but very even. Speckles of foundation dots scattered about-- mainly in the light blue.
Please Note: We will never post a rug that has odors, urine, dry rot, insect damage or other hidden issues. Please feel free to call us at the shop for concise in-hand condition reports: 314.222.1110

PRICE
SOLD