Antique West Persian Oriental Rug c. early 1900s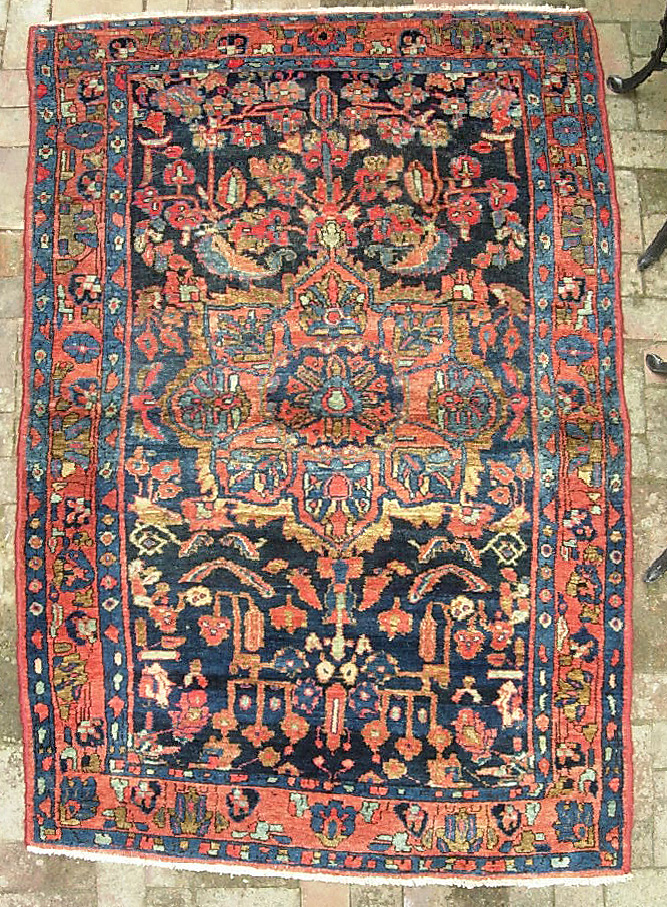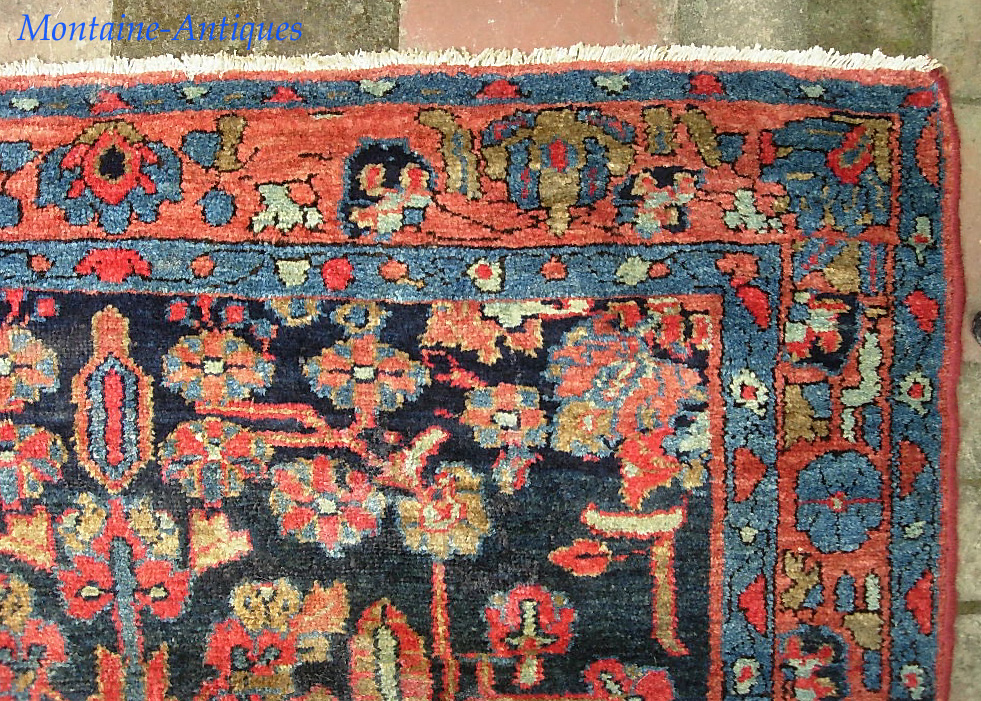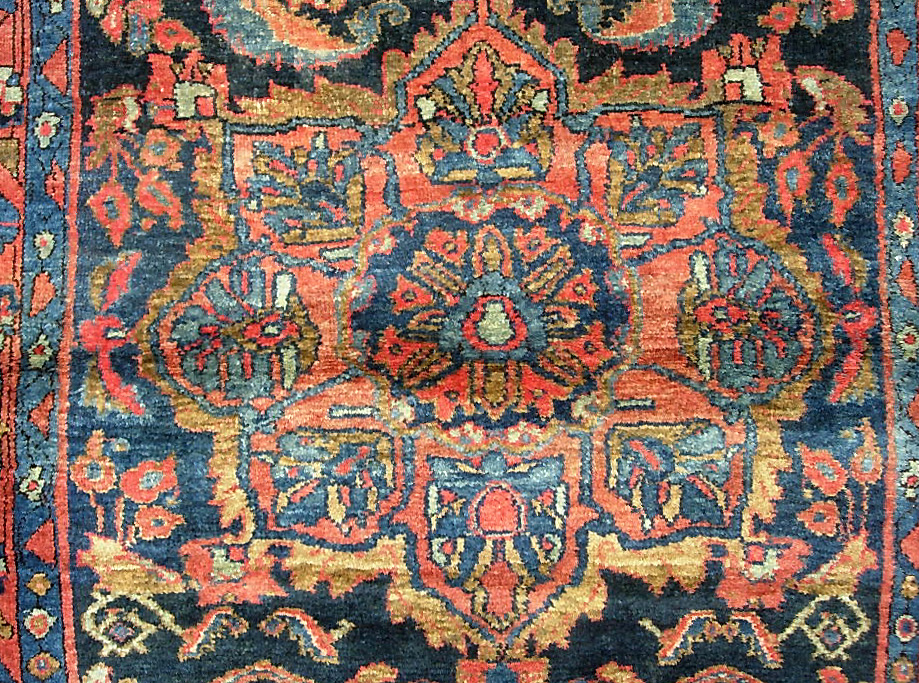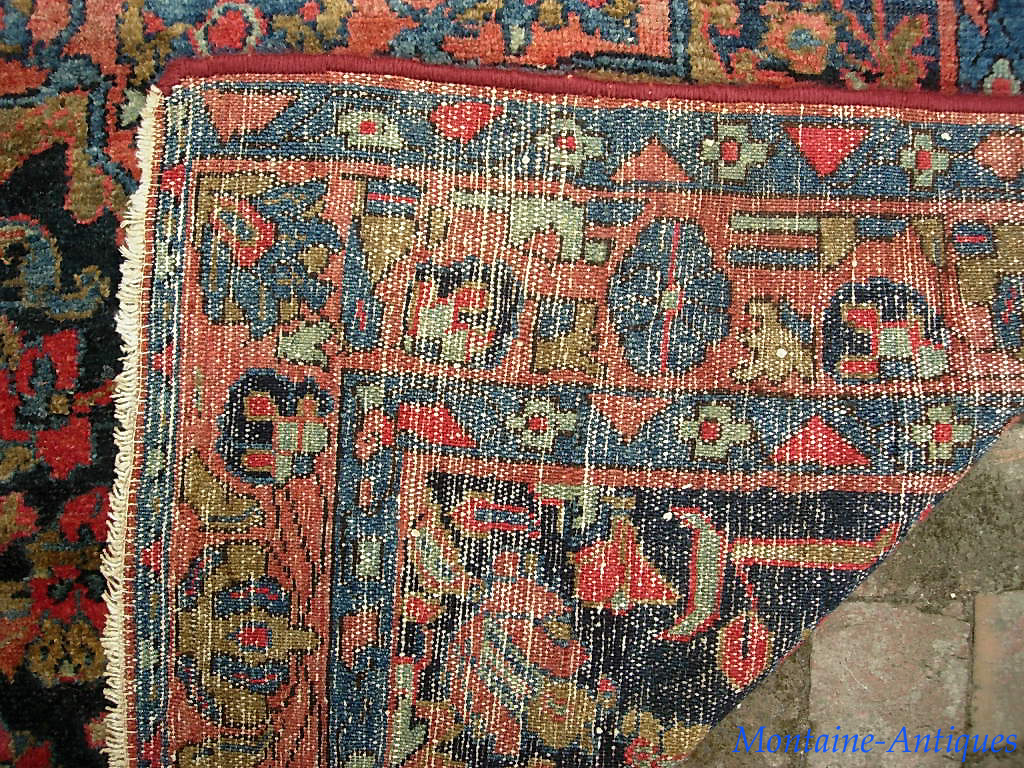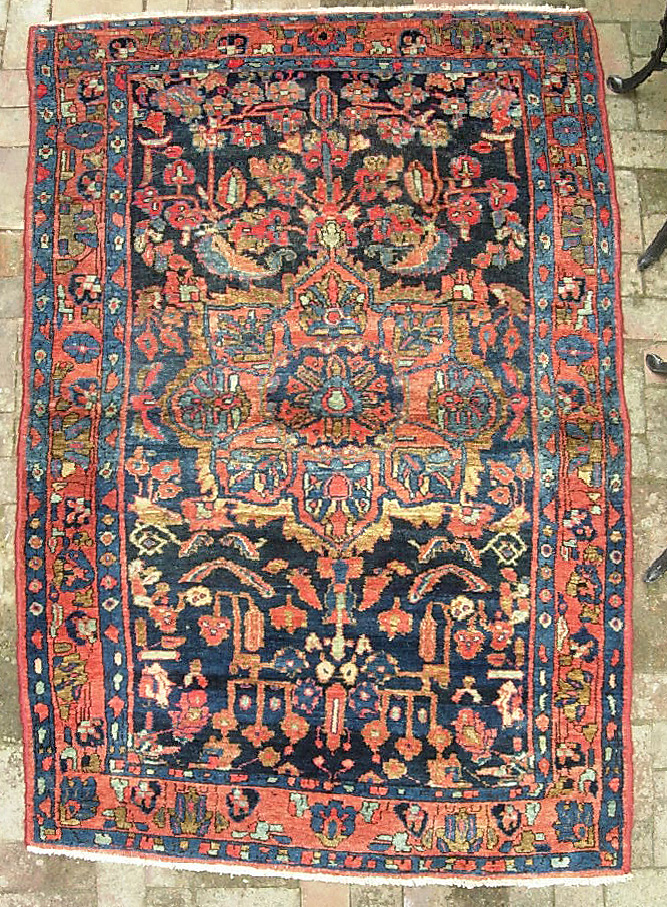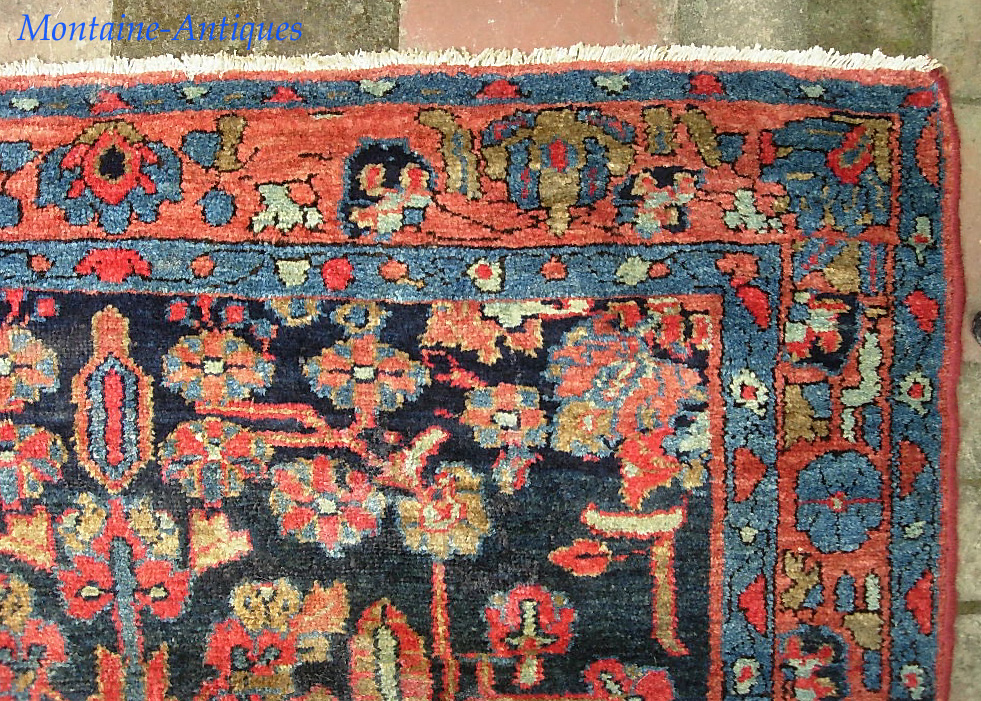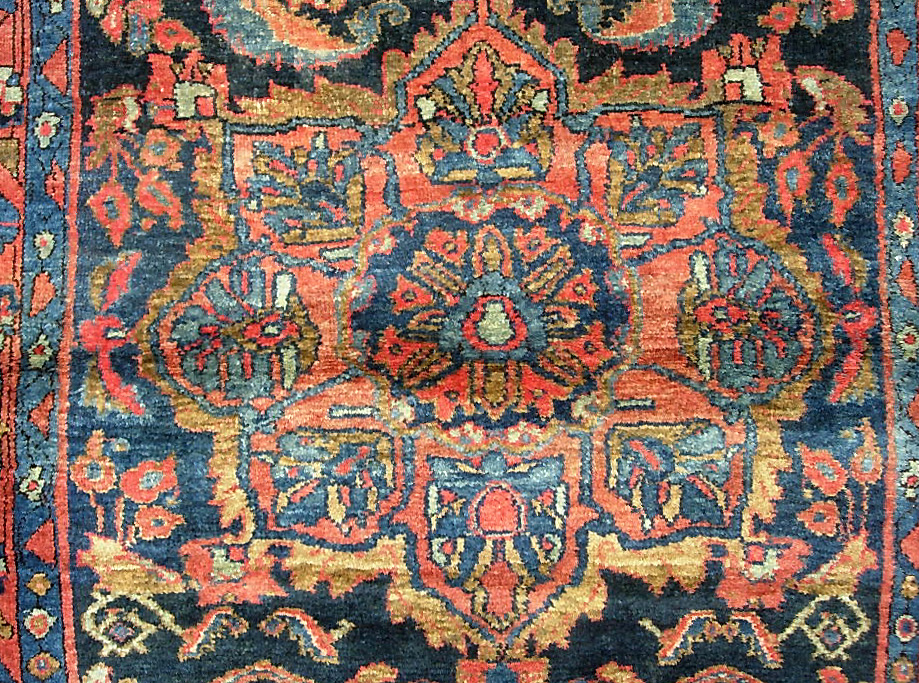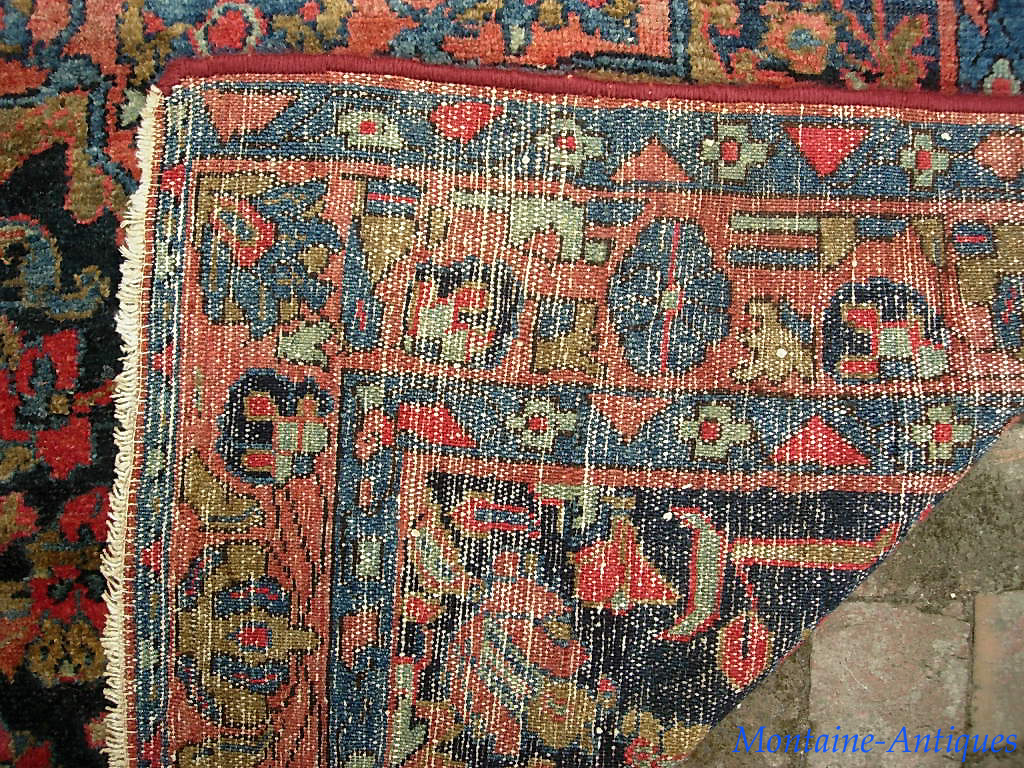 Antique West Persian Oriental Rug c. early 1900s
SIZE
4 ft 4 in. x 6 ft 8 in.
DESCRIPTION
West Persian village rug, possibly Kolyai with affinities to Kurdish. Tribal flavored Art Deco floral medallion on indigo field with lots of interesting abrashes and soft vegetable dyes.

CONDITION
A couple spots pile gets a bit lowish. However, for the most part it is thick and plush.
Please Note: We will never post a rug that has odors, urine, dry rot, insect damage or other hidden issues.
Please feel free to call us at the shop for concise in-hand condition reports
SOLD