117-8--Antique Kazak Gallery Runner Rug c. 1900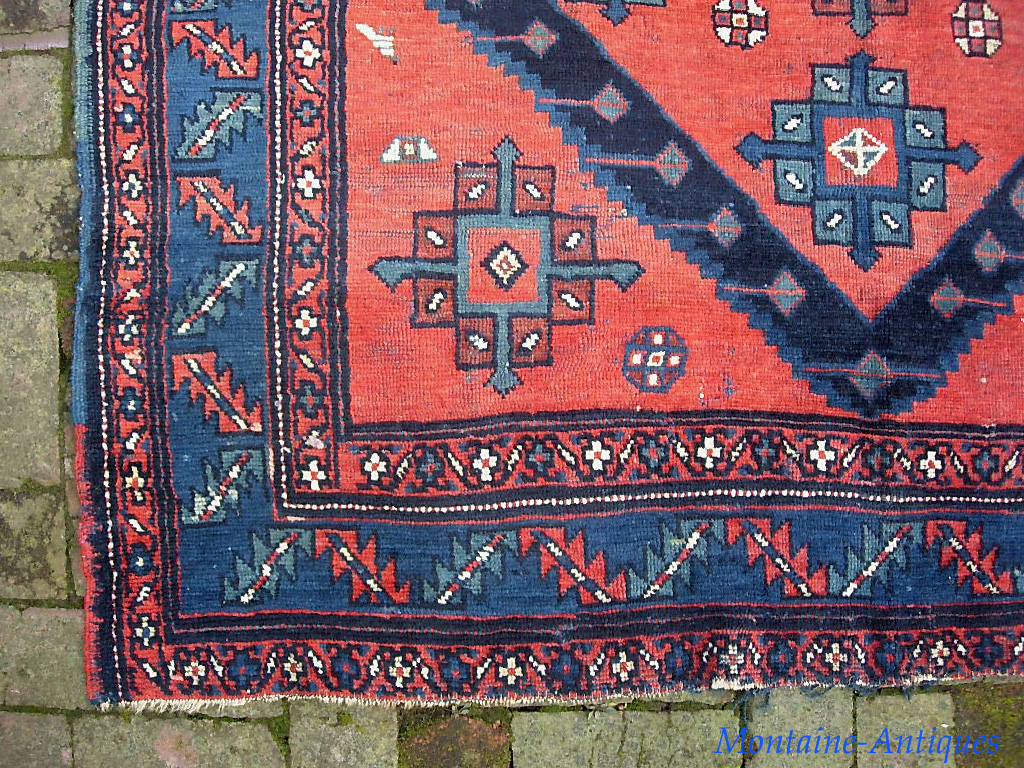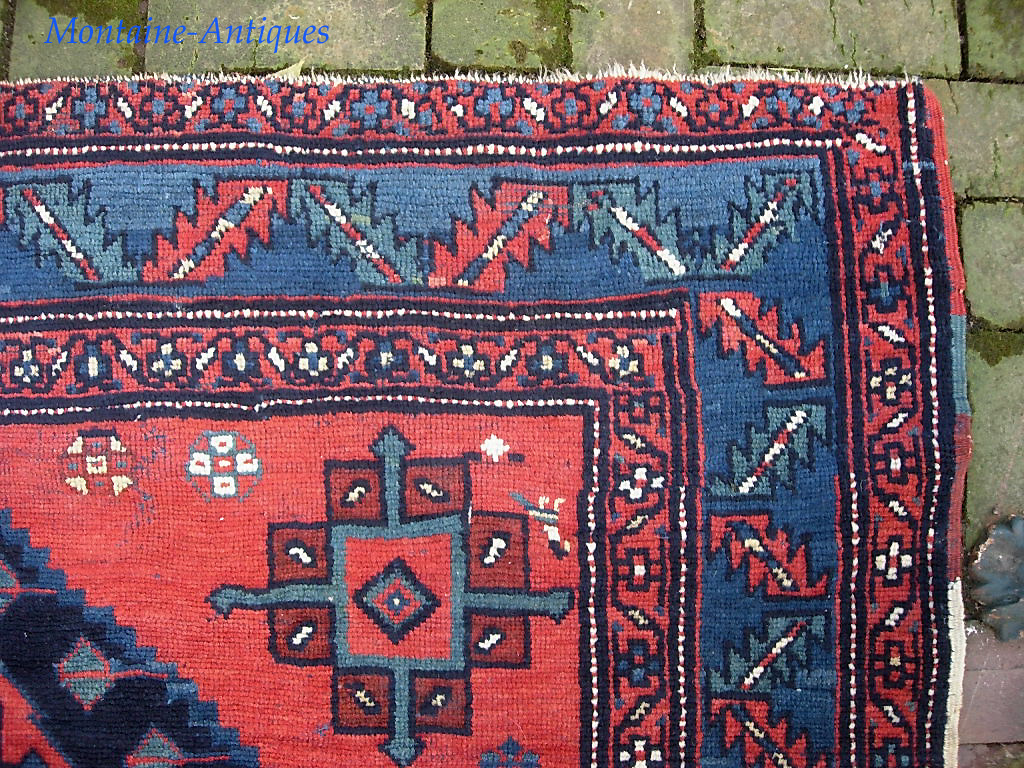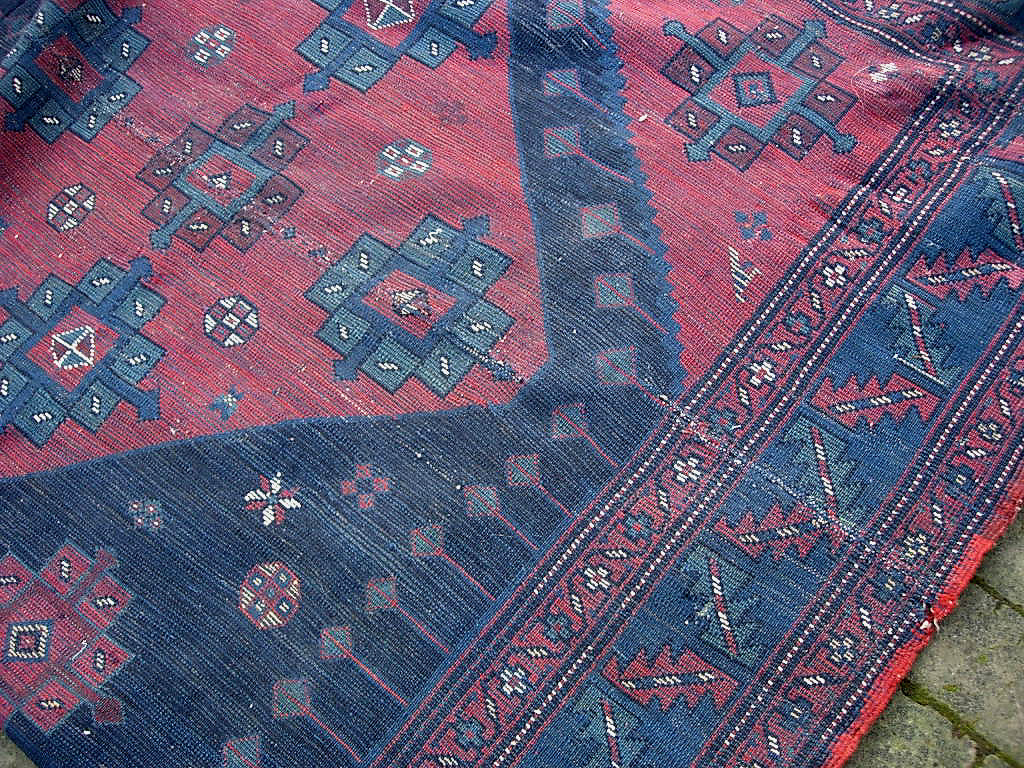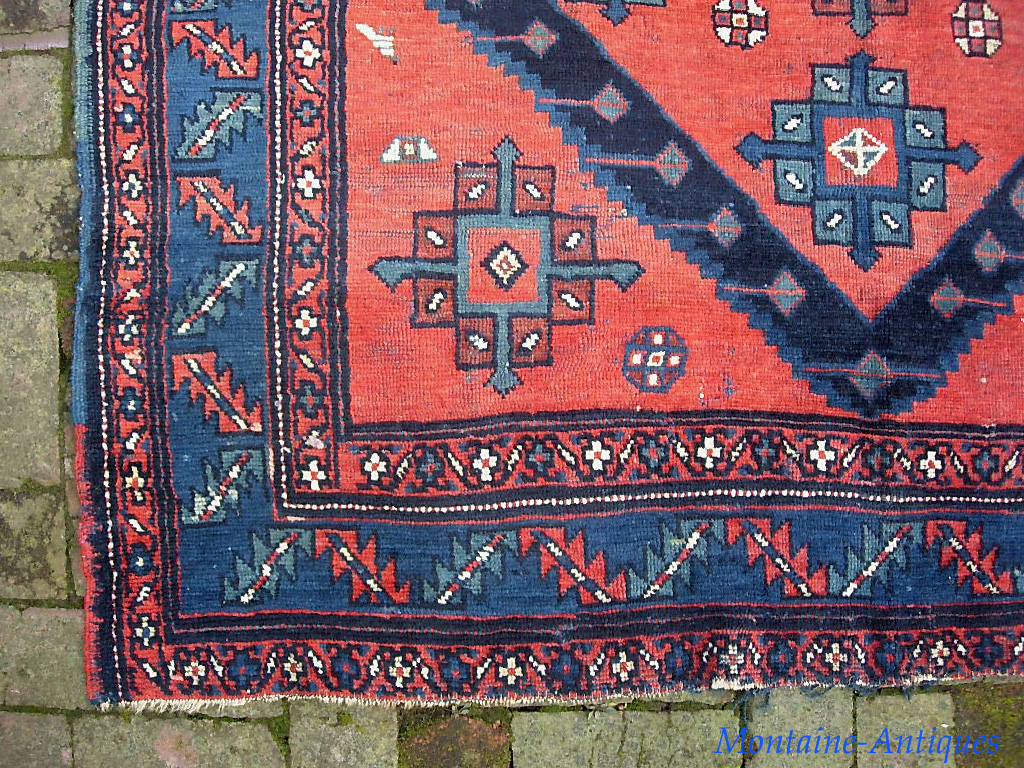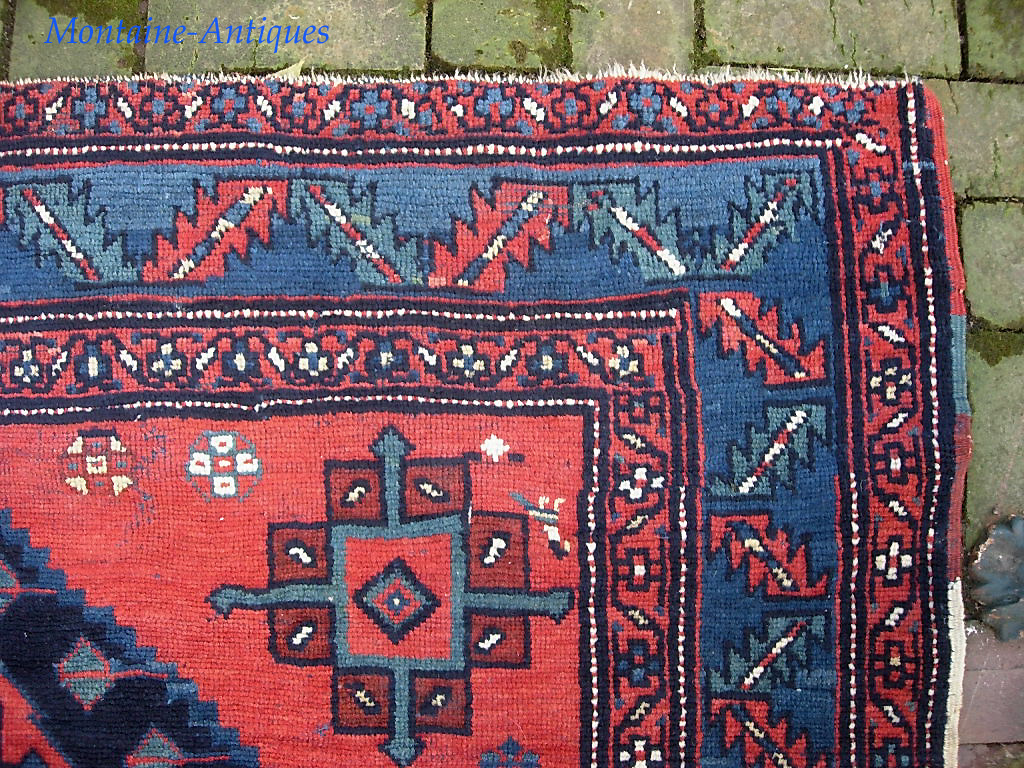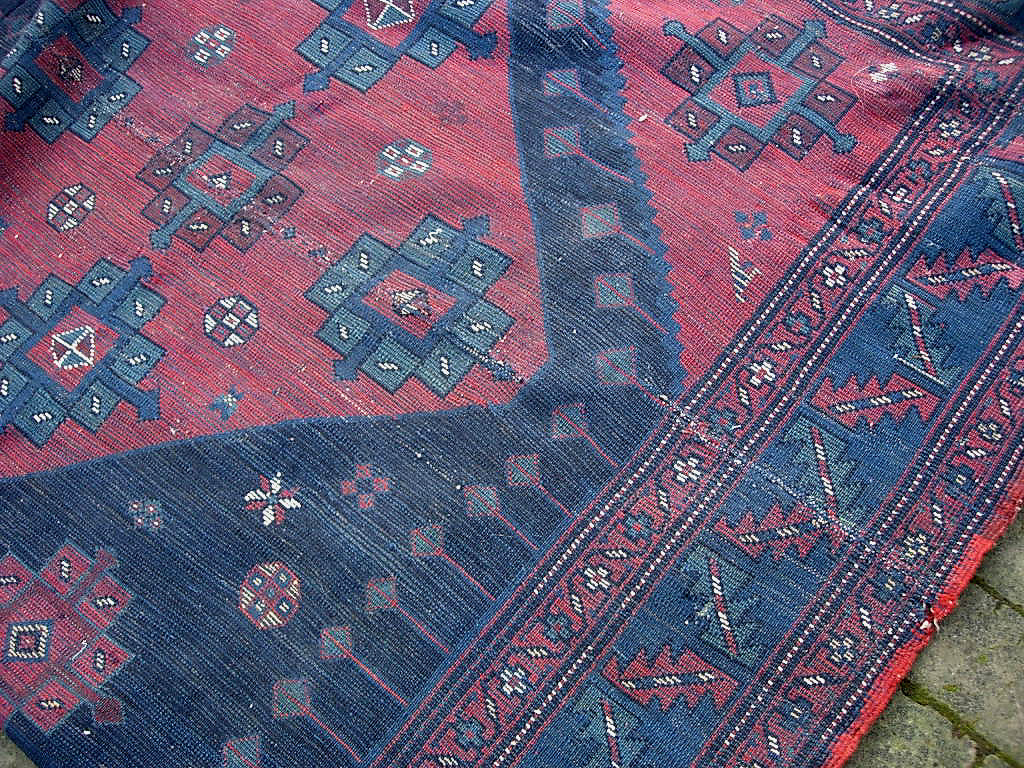 117-8--Antique Kazak Gallery Runner Rug c. 1900
SIZE
approximately 5 ft 1 x 10 ft 9 in.

DESCRIPTION
Three medallions with open field and various tribal motifs. Interesting, having blue weft. Dynamic and decorative old piece; useful larger size.

CONDITION
Somelazy lines here and there thru the field. Repaired buckle toward the near end is fairly innocuous. Priced accordingly. Call, please for complete condition report.
SOLD