1117-2--Antique Bidjov Kuba Caucasian Carpet c. 1900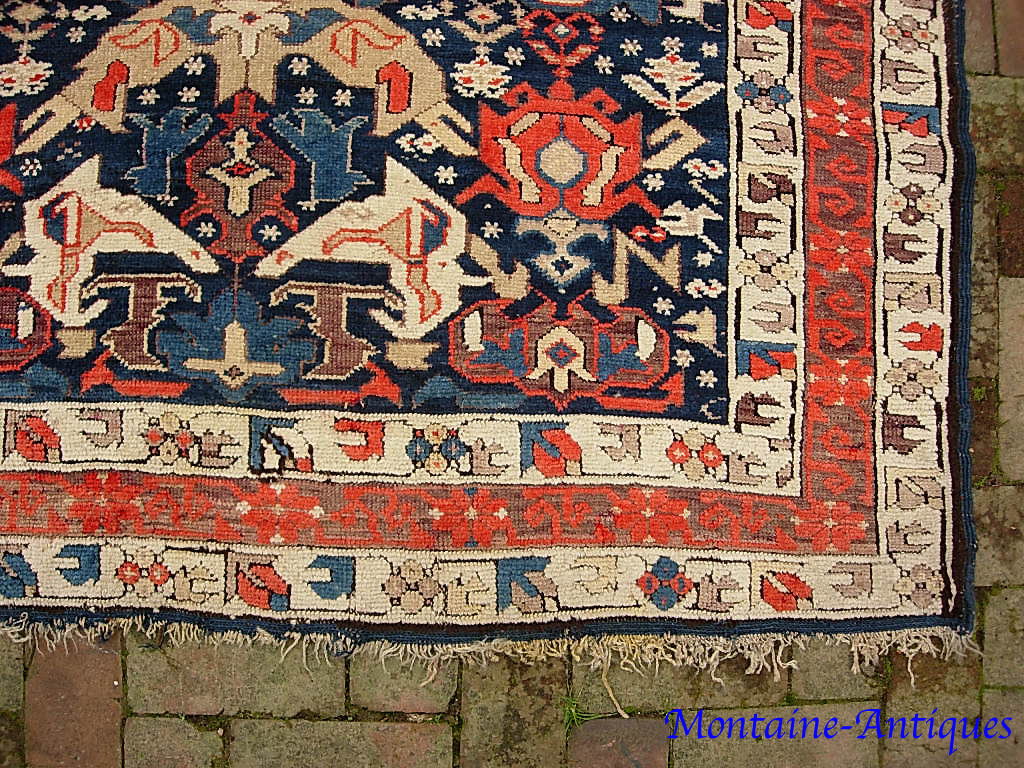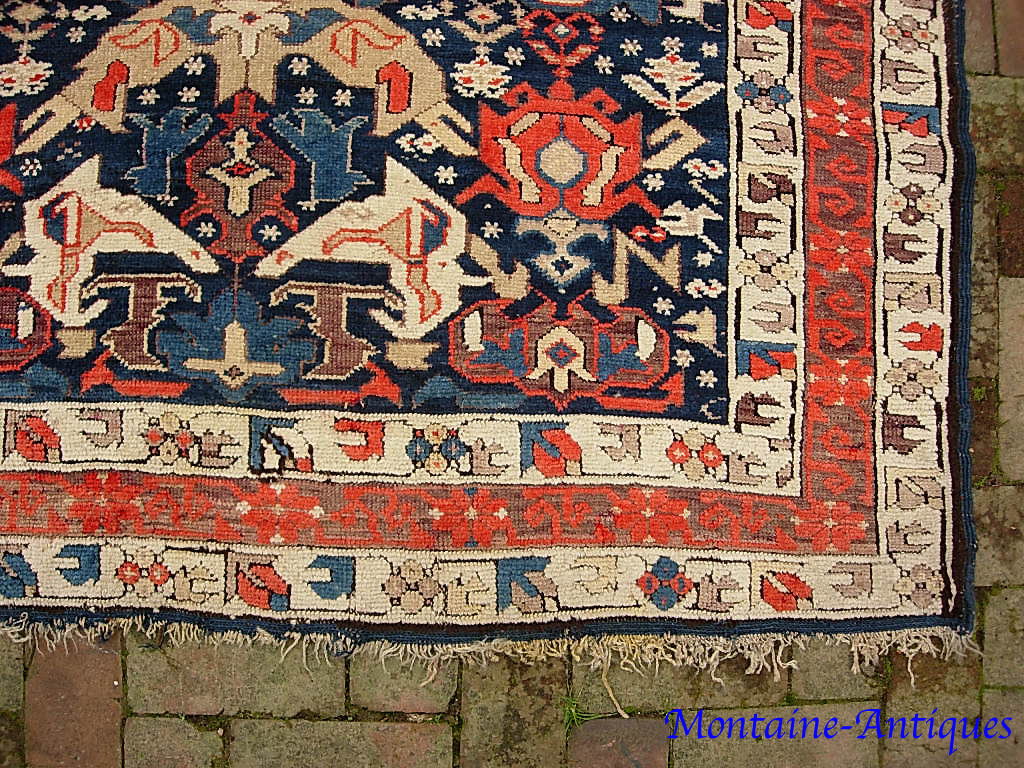 1117-2--Antique Bidjov Kuba Caucasian Carpet c. 1900
SIZE
5 ft x 8 ft 5 inches

DESCRIPTION
Large for a Caucasian. So called Bidjov Kubas are identified by this palmette and leaf motif. Possibly Biliji village, Djuichi Region. Dated by use of fuchsin dye which mellows to an aubergine/brown tone on top. This is a very dynamic old tribal rug and a great size. Rare as well as artistic piece.

CONDITION
Attrition at one end. A poorly executed darned repair on one corner using an applied burlap strip. There are other minor things. But overall pile is pretty good. Very decorative and useful just as it is.
SOLD