517-14-- Possibly The Most Beautiful Bahktiari In the World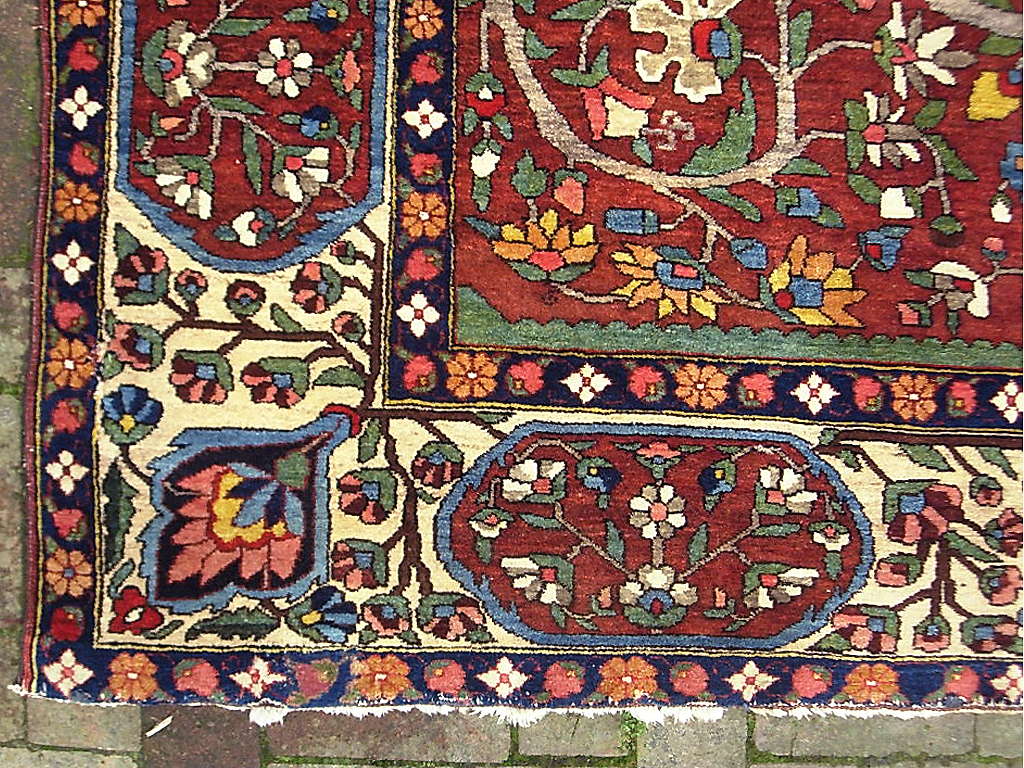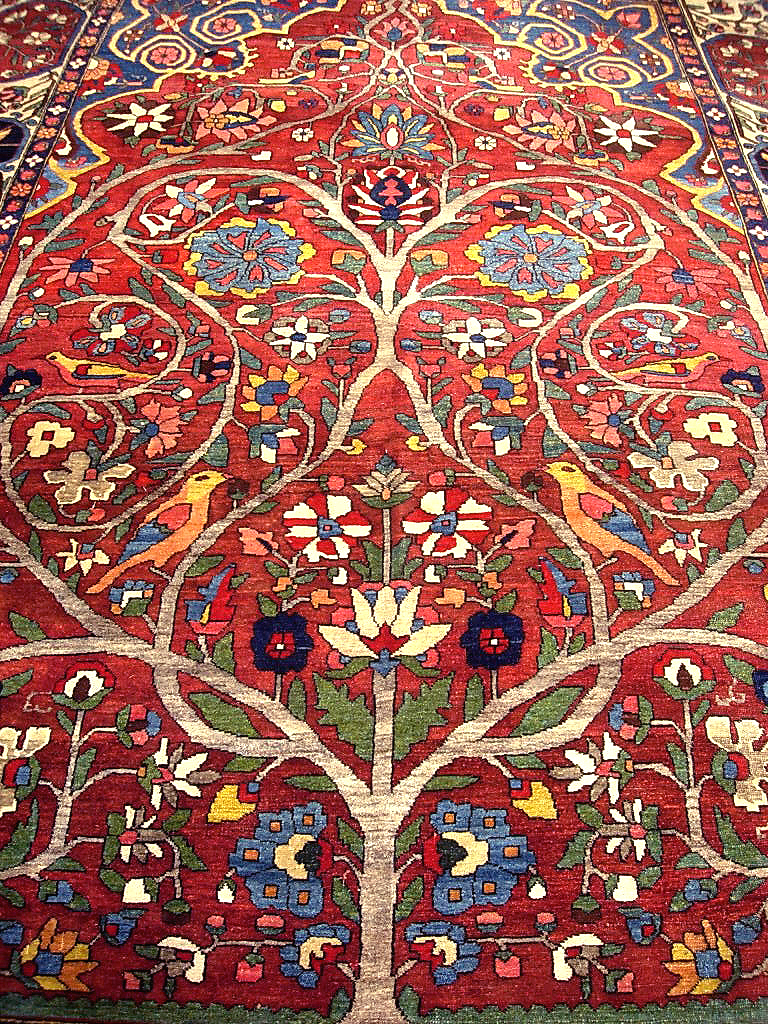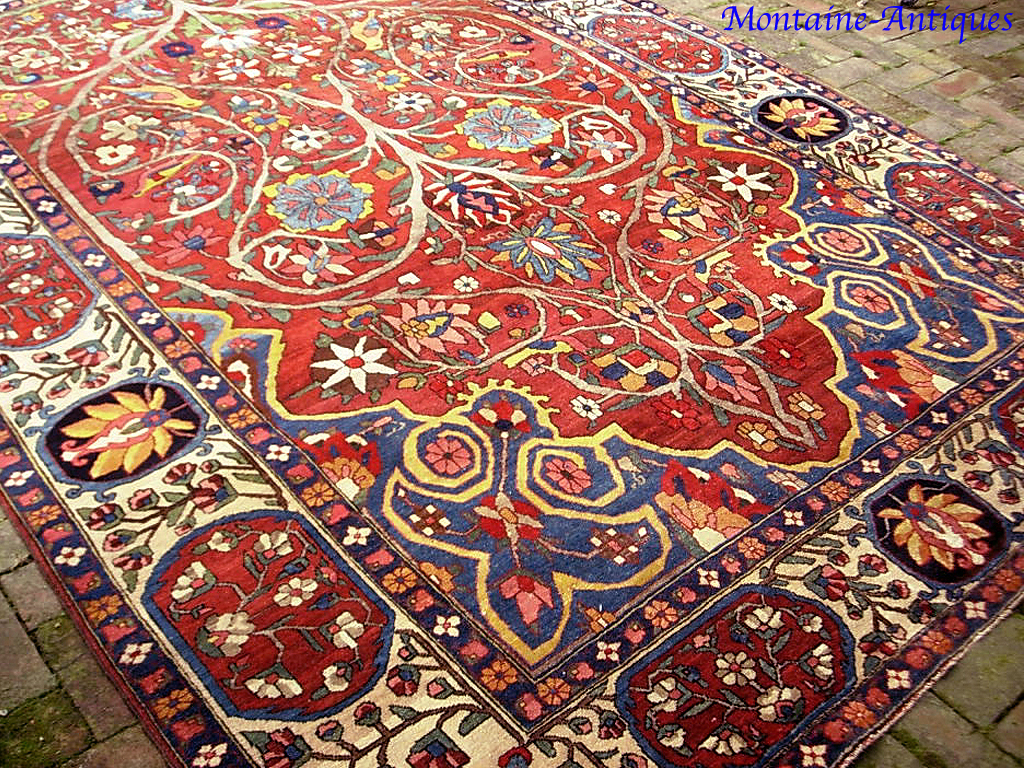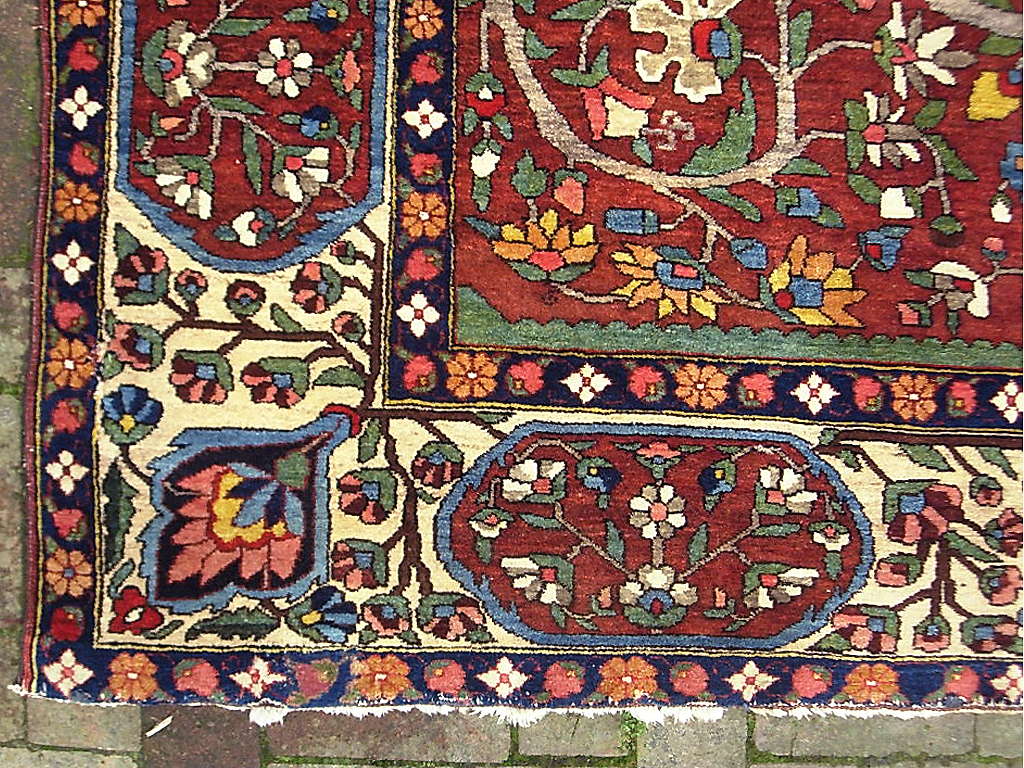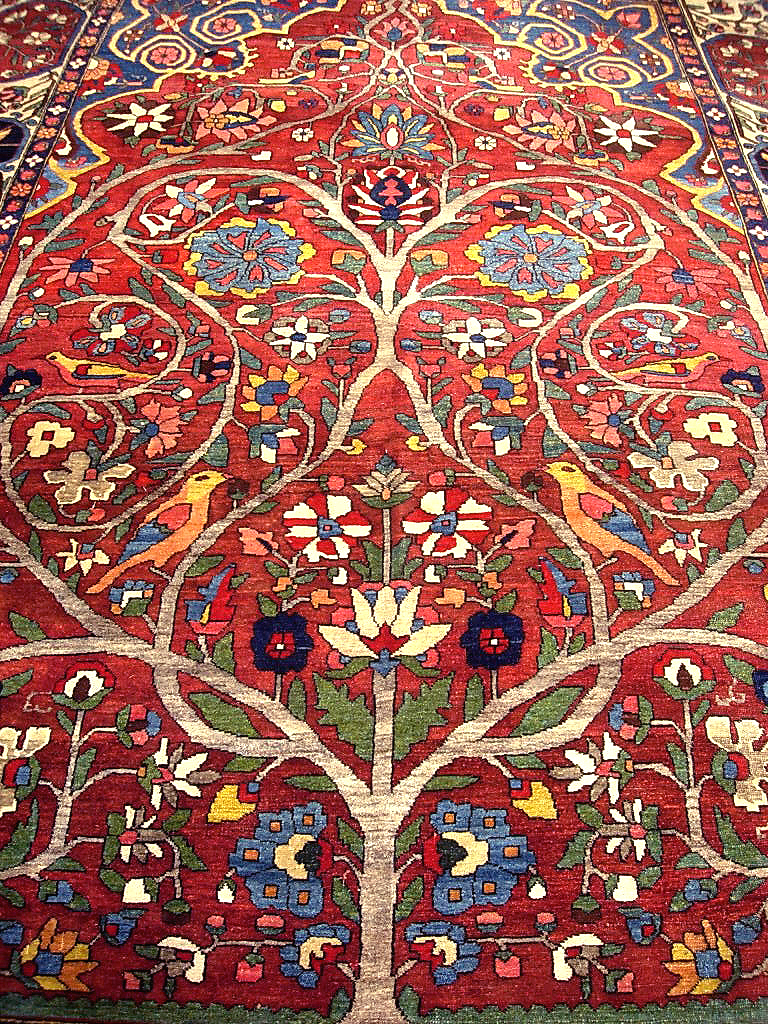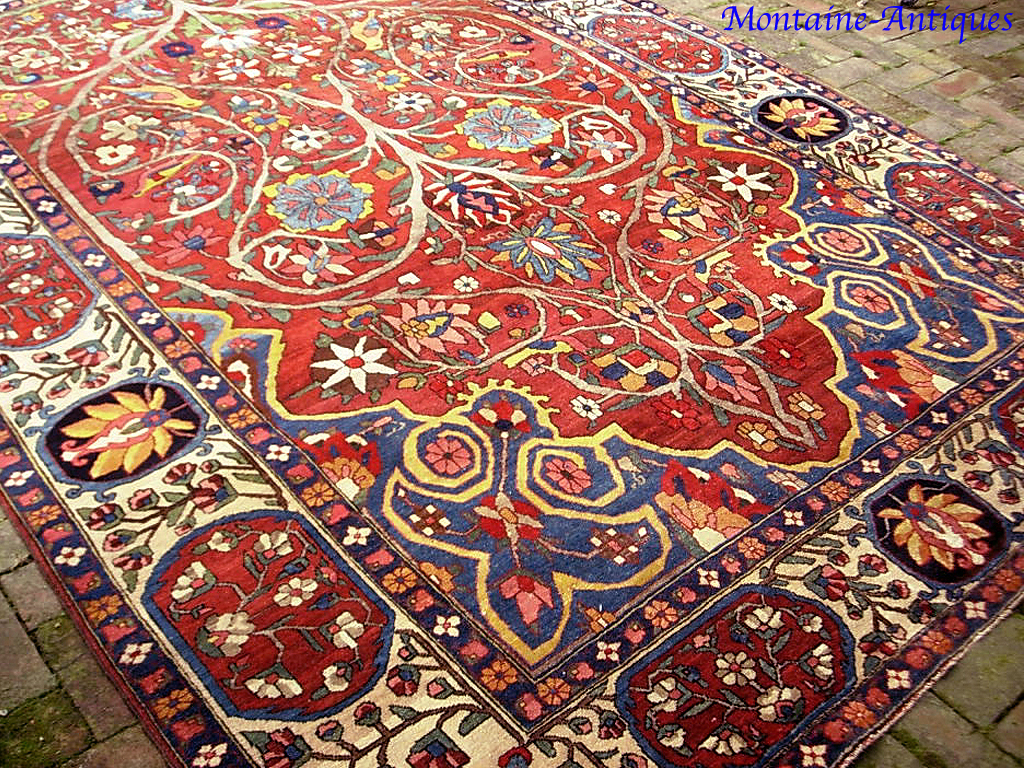 517-14-- Possibly The Most Beautiful Bahktiari In the World
SIZE
7 ft 1 inch x 10 ft-- Great smaller carpet size.

DESCRIPTION
Ive never seen a more beautiful and artistic Persian rug. Very finely wrought double weft construction-- Almost like a Fereghan. Colors are off the charts. As you can see the composition is directional but the way its drawn with open arabesques it looks beautiful and well balanced from any angle. Thus I have enclose many photos from different angles. I can see this in some artists den. If you are looking for something to impress your friends and neighbors-- you'd be hard pressed to top this thing. $45 ups shipping to lower 48.

CONDITION
Just washed. Weave is tight but supple. This is an o old and Well loved thing-- there is a nice old reweave along the upper right edge. The near end is a bit frayed with losses. Overall, pile is plush in most places; it gets slightly thinner here and there. No exposed foundation. Call me for concise condition report.
PRICE
SOLD
as always we recommend that you call us at the shop for concise in-hand condition reports.
314.222.1110