517-11-- Rare Blue Fereghan Sarouk mini runner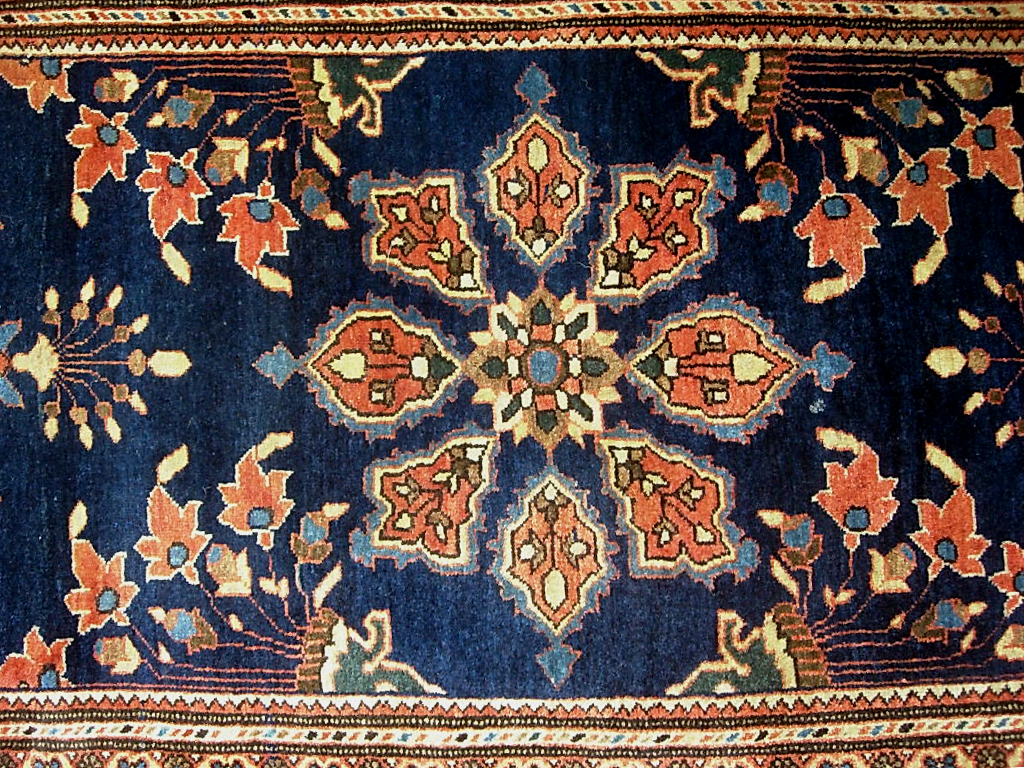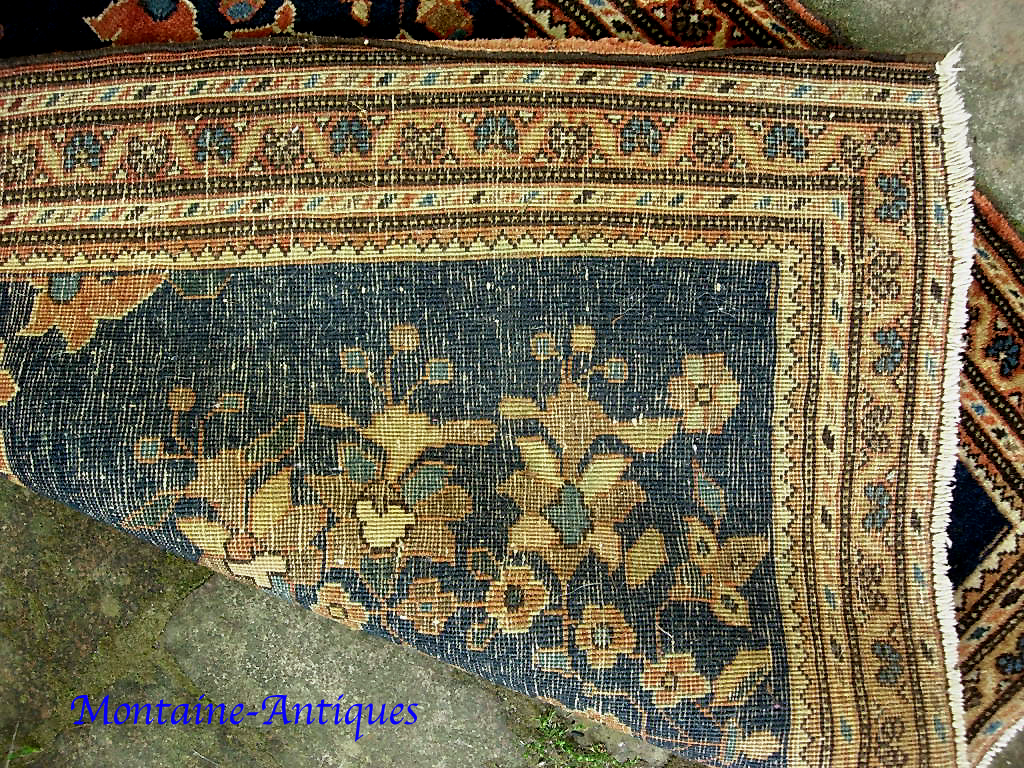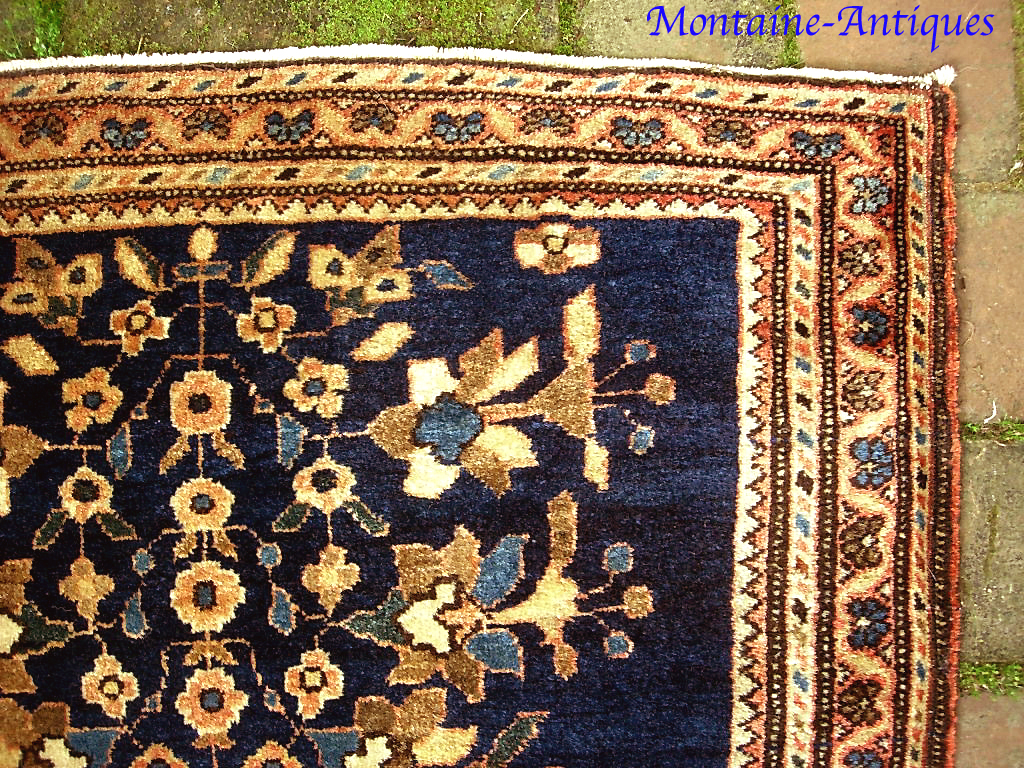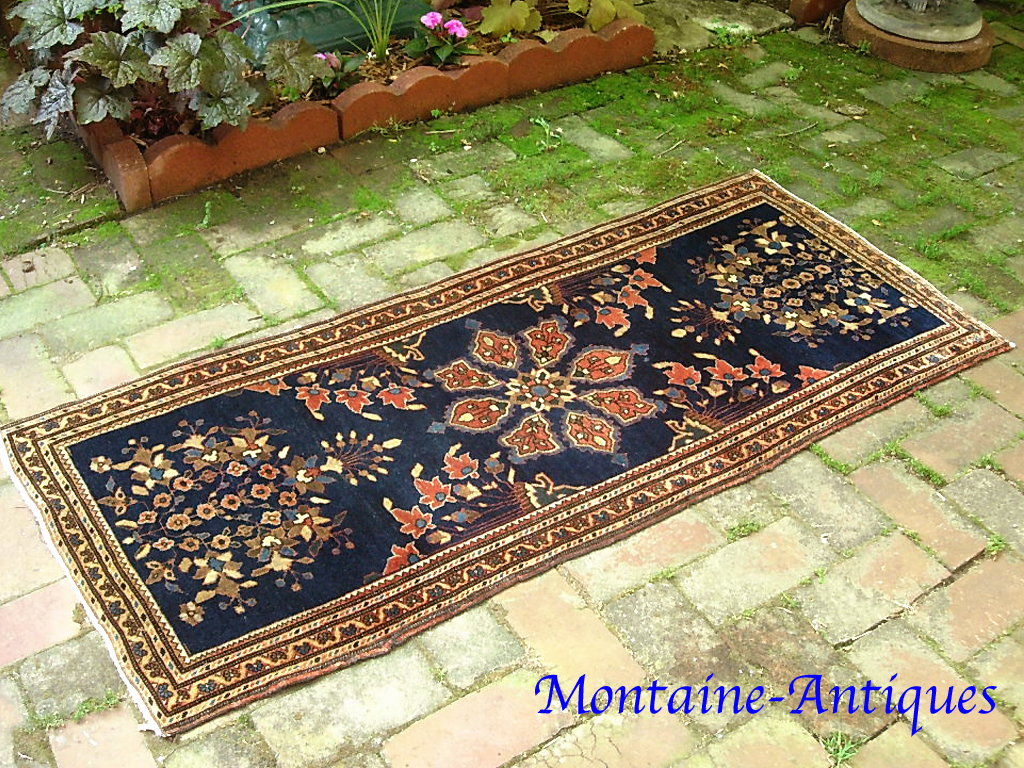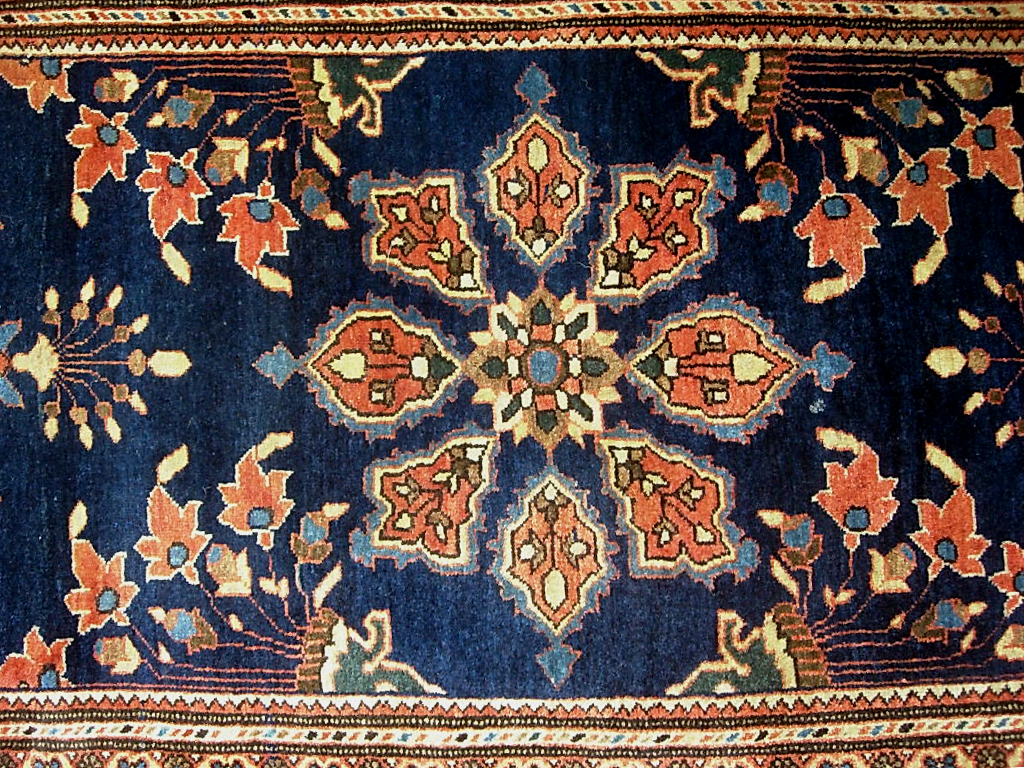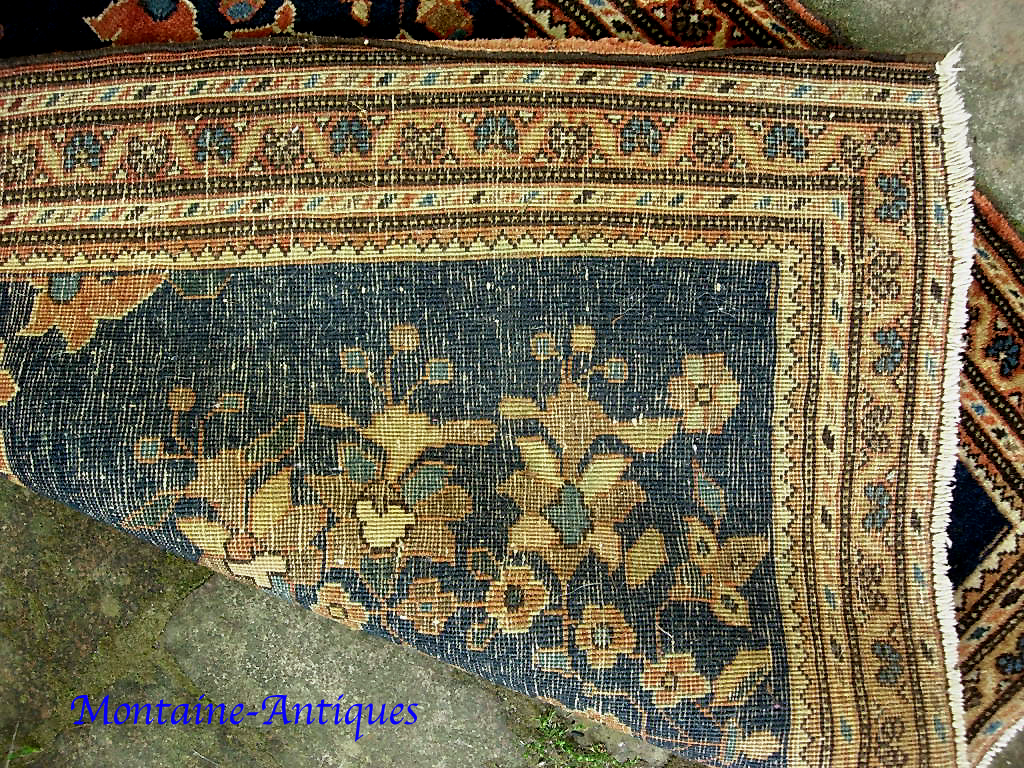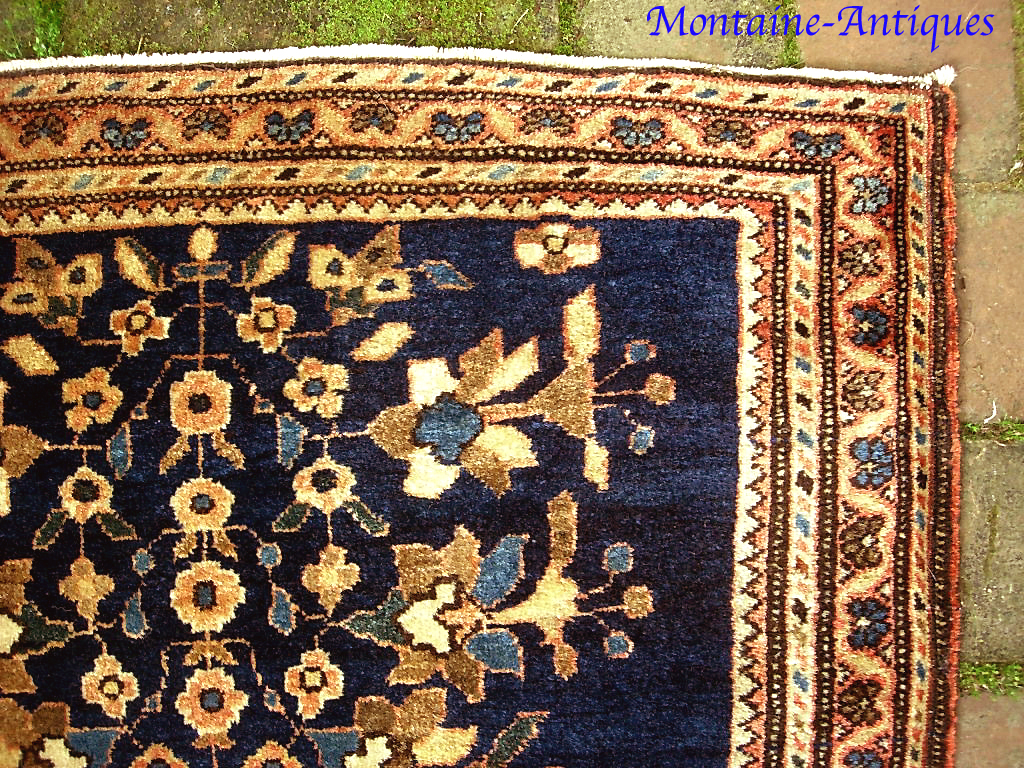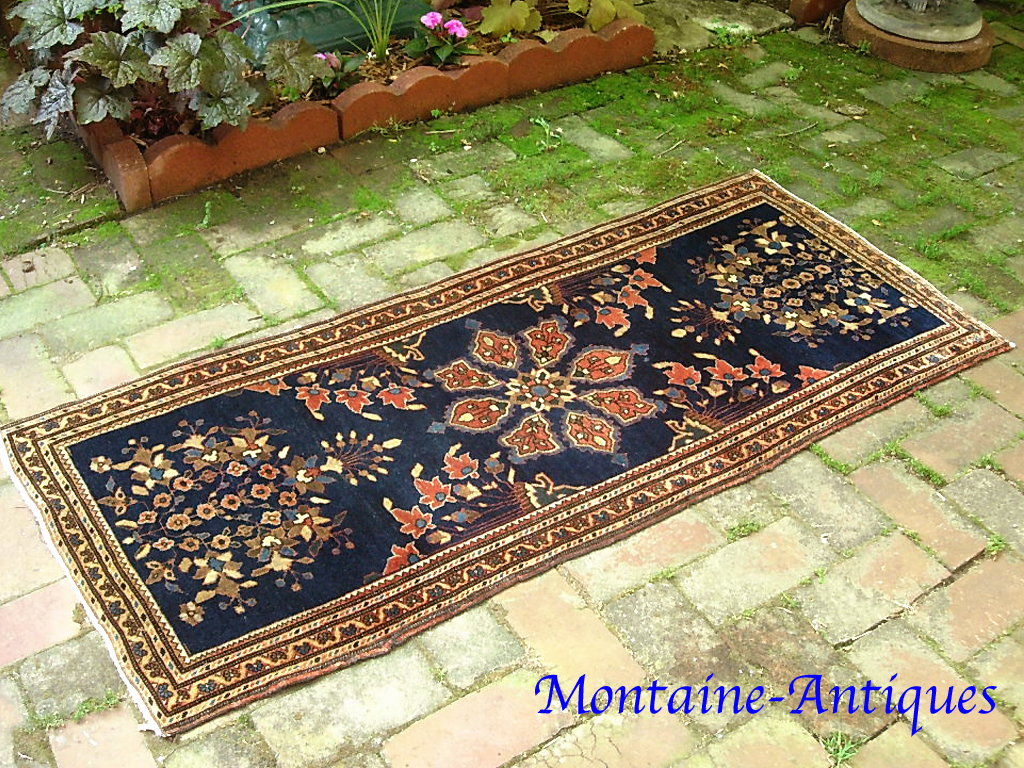 517-11-- Rare Blue Fereghan Sarouk mini runner
SIZE
2 ft 1 inch x 4 ft 11 in.

DESCRIPTION
Crisp, shimmery, finely woven little open field gem. Amazingly raresize. Circa 1910 Period. $20 ups shipping to lower 48.

CONDITION
Totally supple with nothing dry whatsoever guaranteed. Several small edge breaks occur just on one side are probably related to years of edge curling-- these are stabilize and secure. Aside from this the rug is pretty evenly thick and lush.
PRICE
HOLD
we recommend that you call us at the shop for concise in-hand condition reports.
314.222.1110