517-1-- Antique Savah Area Pomegranate Rug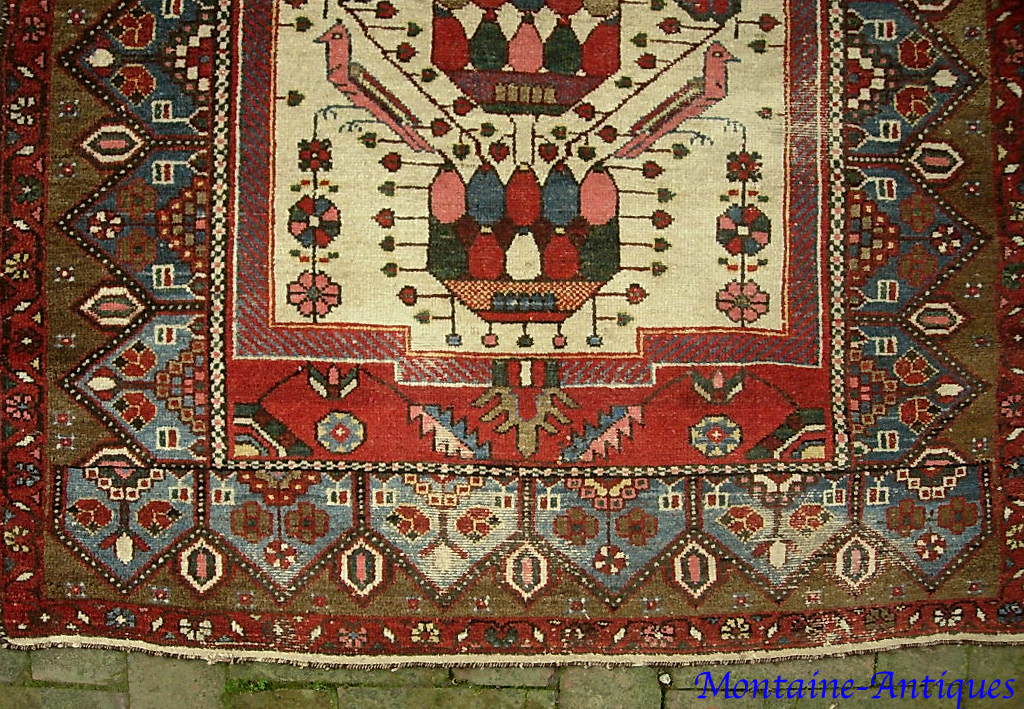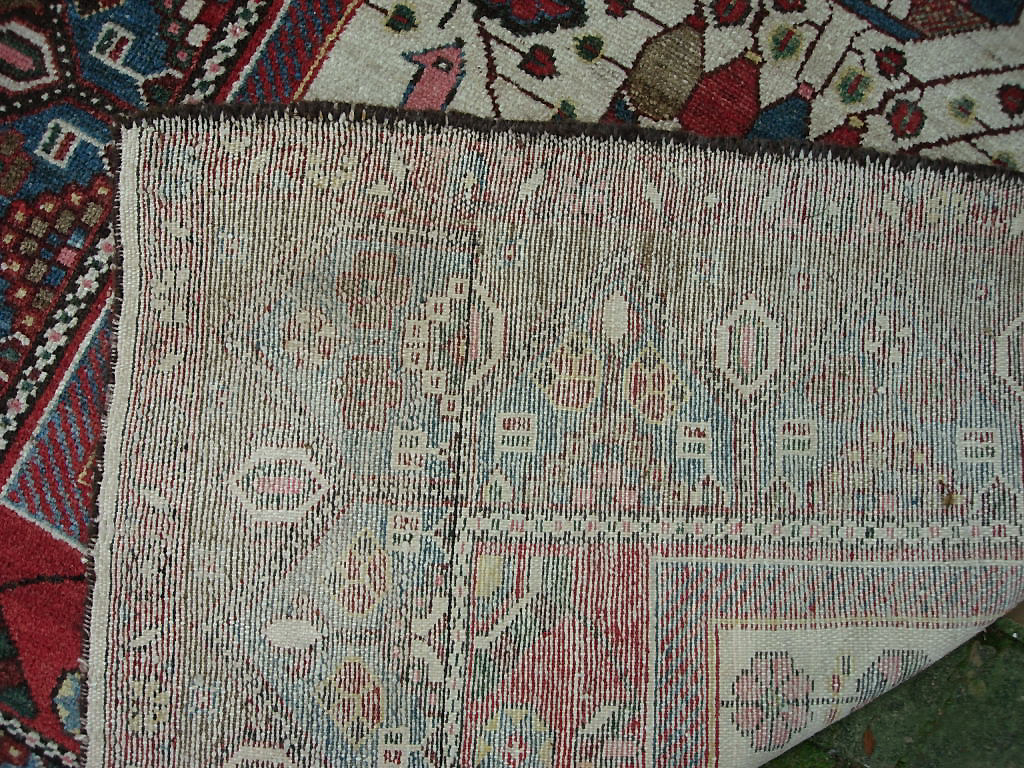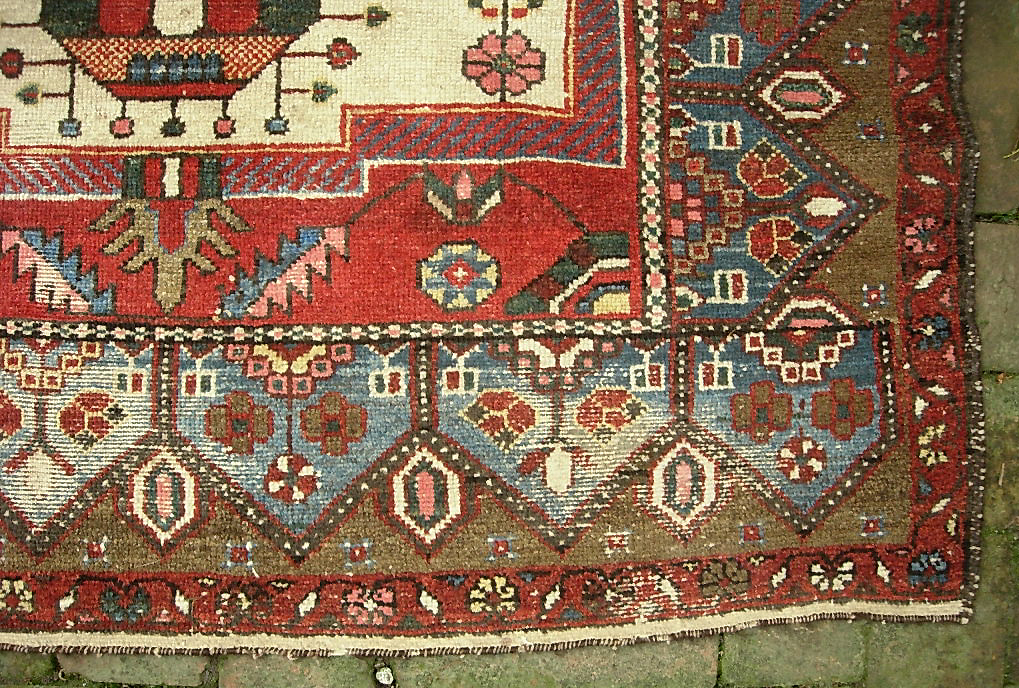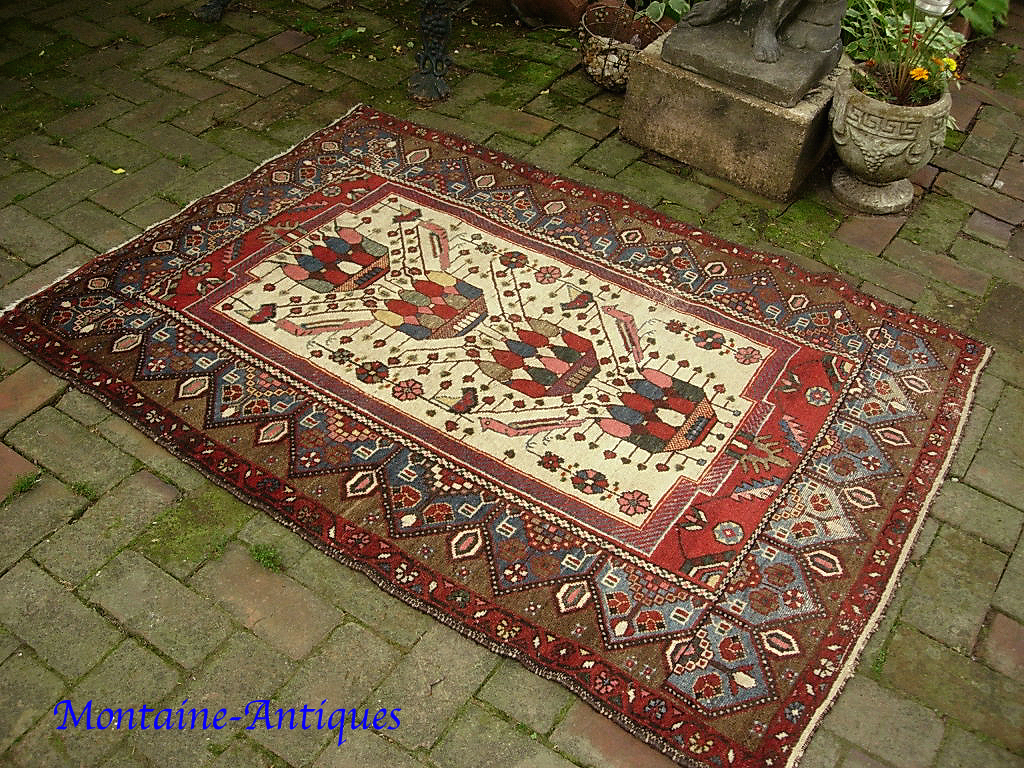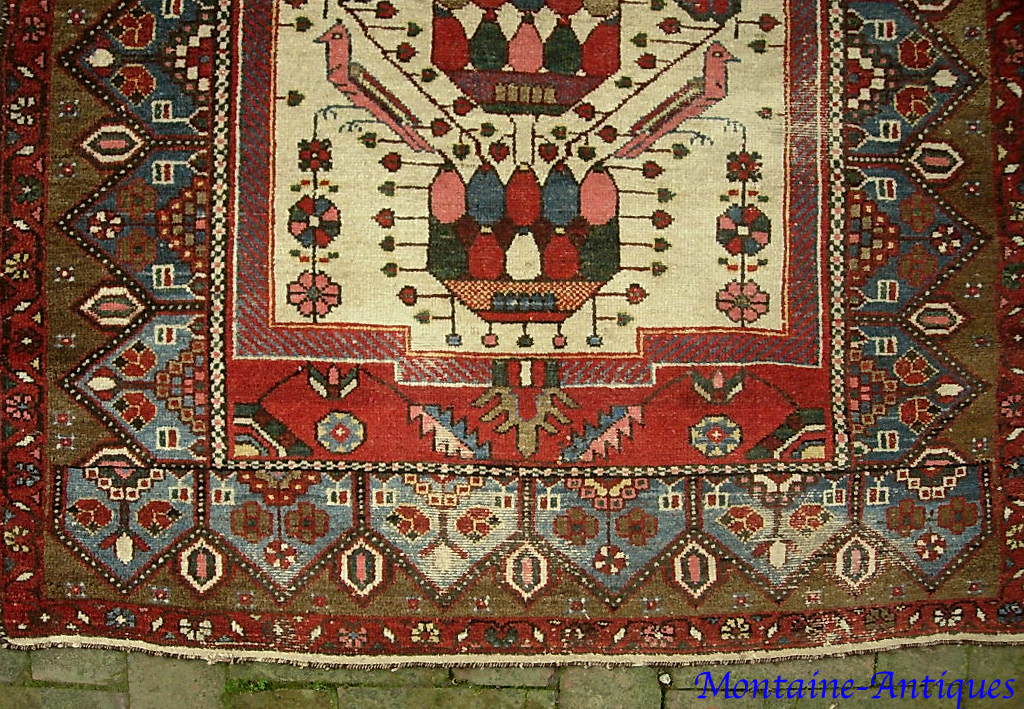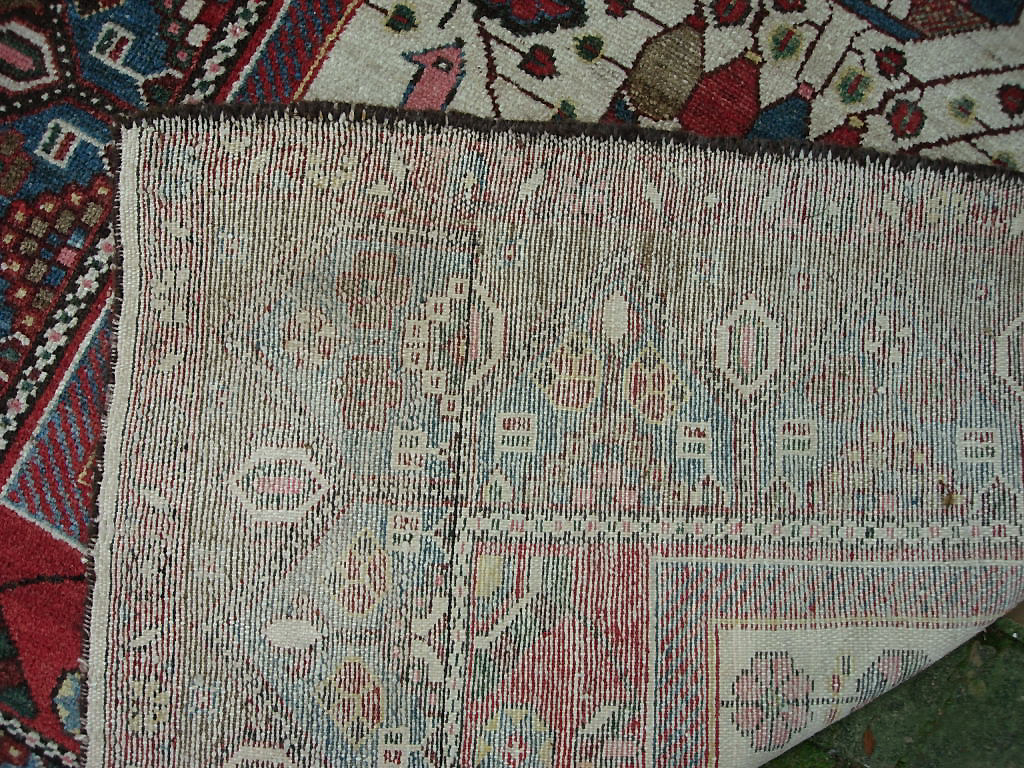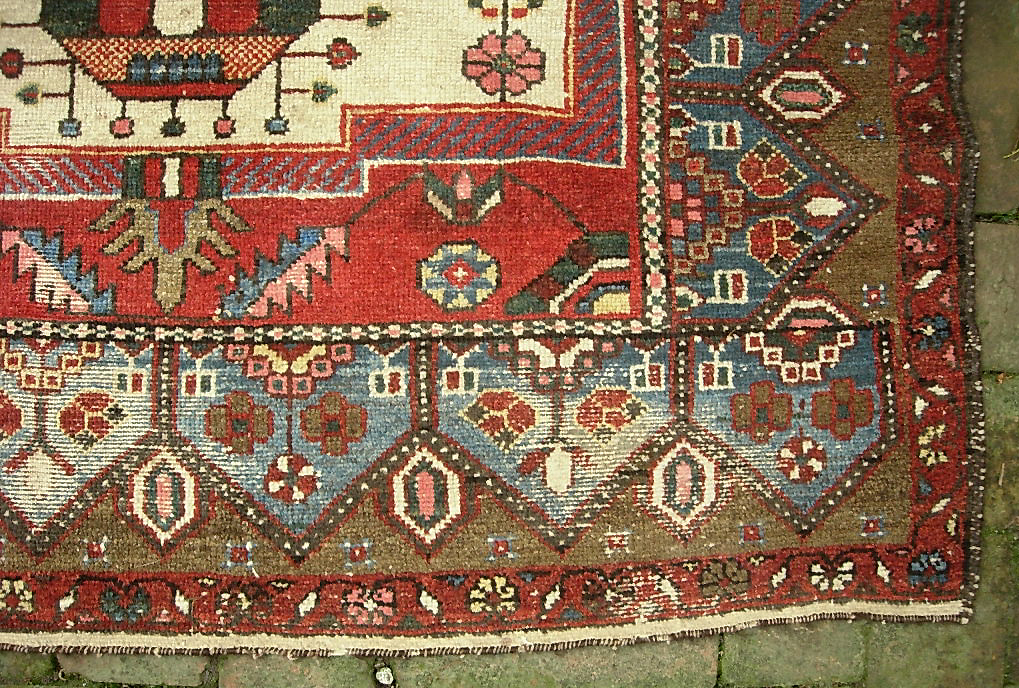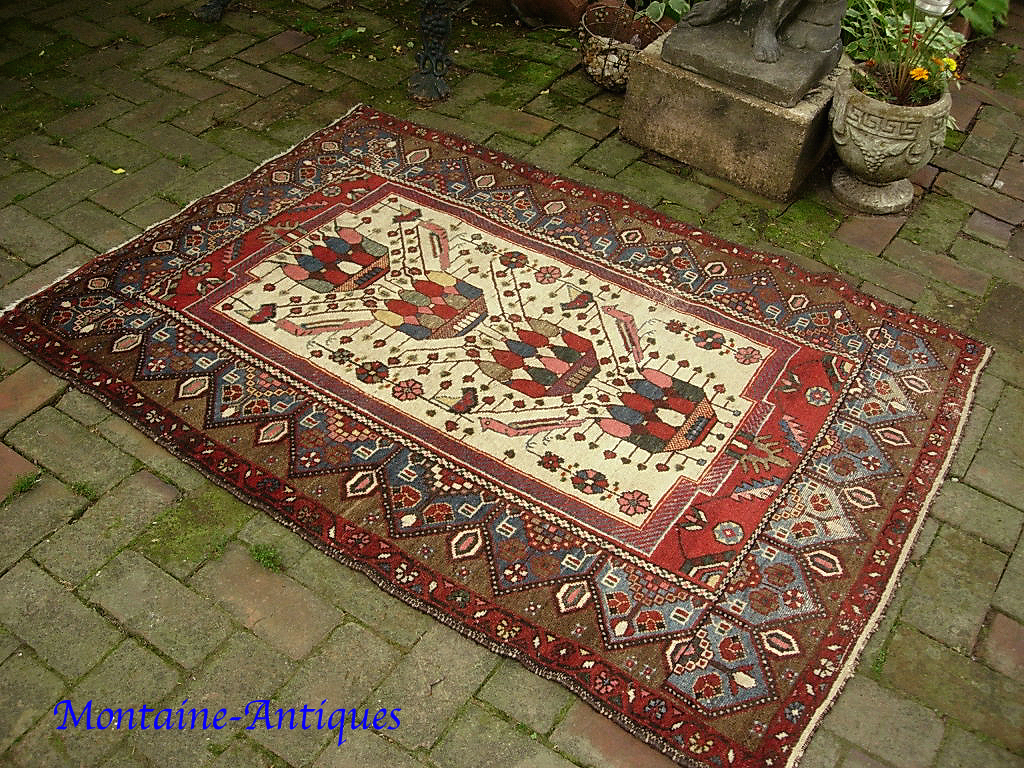 517-1-- Antique Savah Area Pomegranate Rug
SIZE
3 ft 6 x 4 ft 10 in.

DESCRIPTION
Rugs bearing this design are rare and We have had maybe three of these over the years. Saveh area people boast about having the best pomegranates in world. These rugs typically have very vivid saturated colors and always a white field. You dont always see birds. Very interesting and decorative. $20 ups shipping to lower 48

CONDITION
Some wear and exposed foundation-- mainly on the near border. Priced accordingly.
PRICE
HOLD
we recommend that you call us at the shop for concise in-hand condition reports.
314.222.1110