1218-17-- Rare Antique Unpainted Lilihan Pushti Mat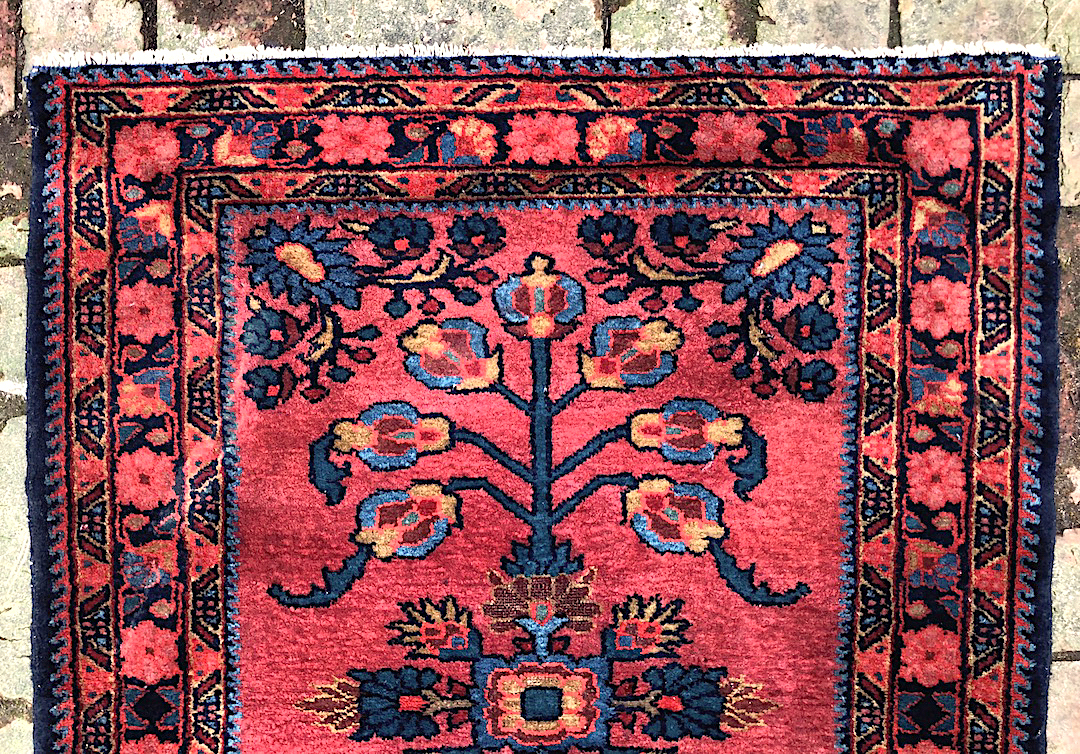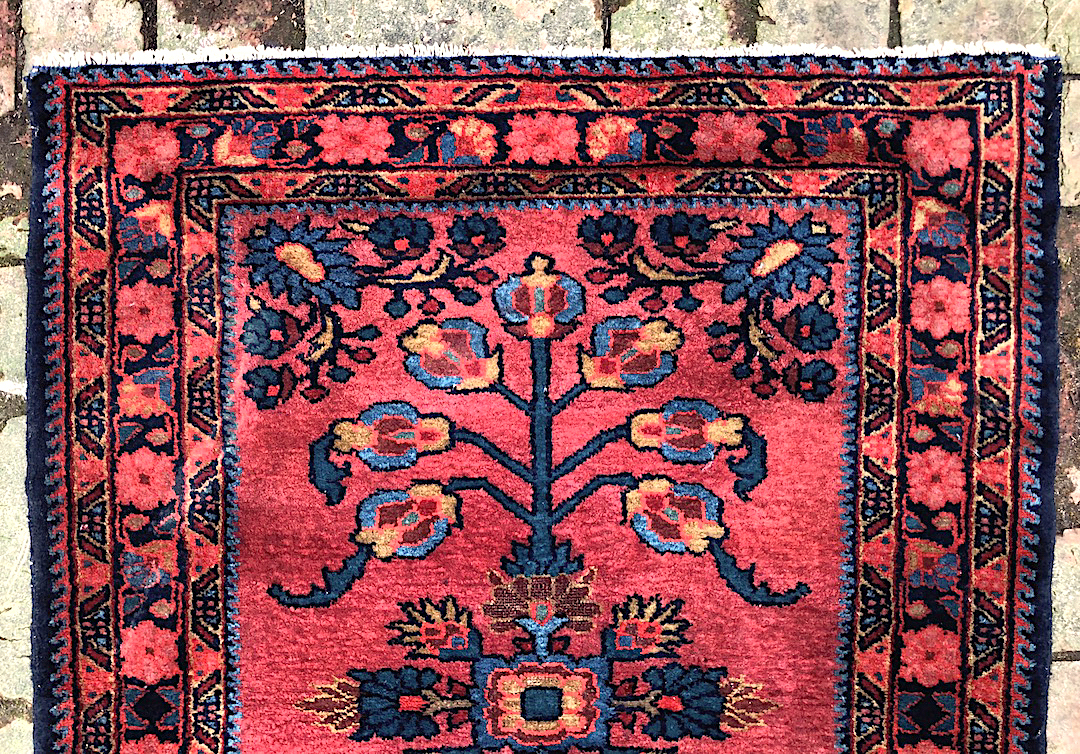 1218-17-- Rare Antique Unpainted Lilihan Pushti Mat
SIZE
approx 2.5 x 3.1

DESCRIPTION
This is what 1920s Lilihans would look like if they hadn't all been stripped, bleached, painted, and waterboarded. A rare refugee of the New York textile torture chambers. Very pretty rug and it actually has pile.

CONDITION
Some sculpted brown oxidation in one of the little flowers (photo 3). Otherwise, very good. See all photos.
We recommend that you call us at the shop for concise in-hand condition reports.
SOLD