1116-9-- Antique Kurd/Veramin Torba face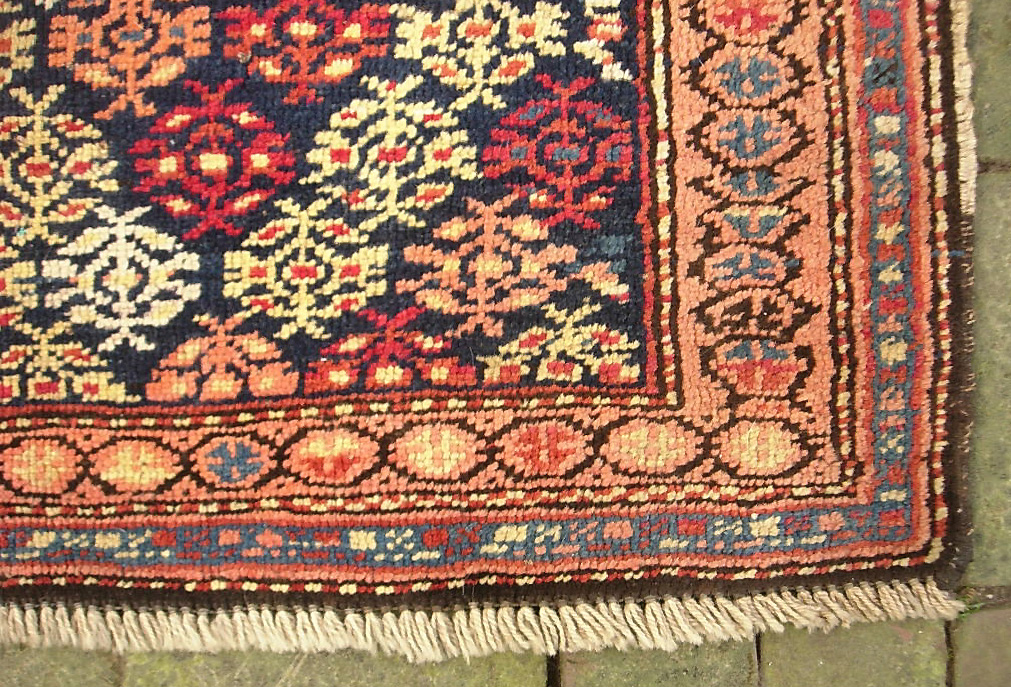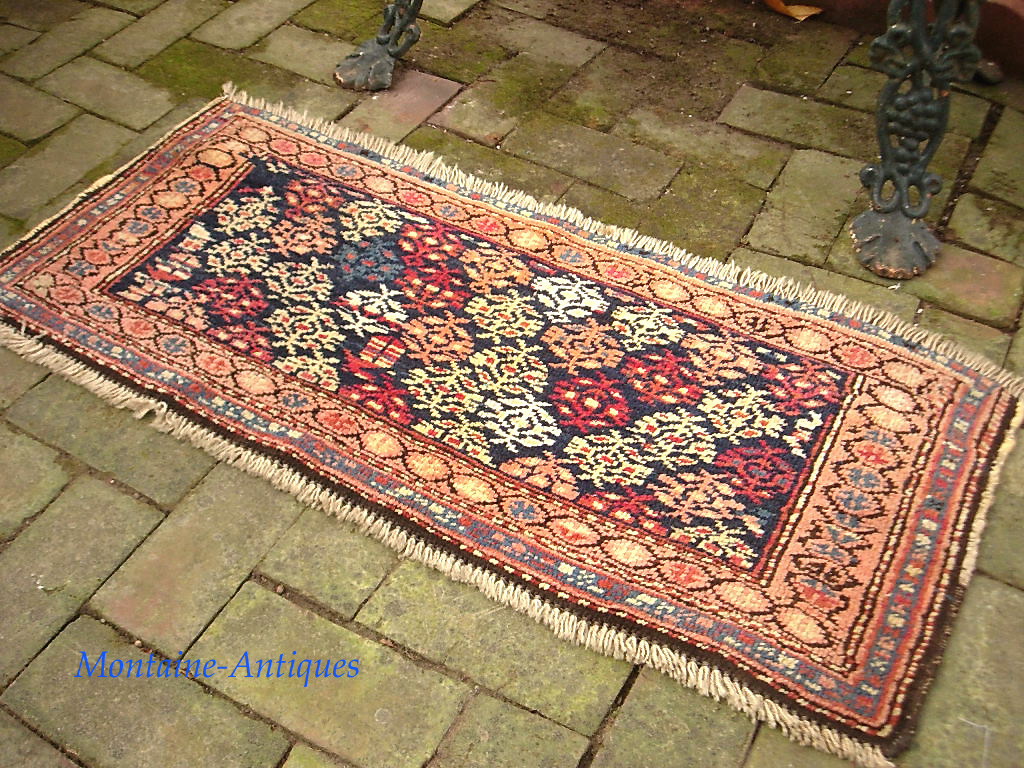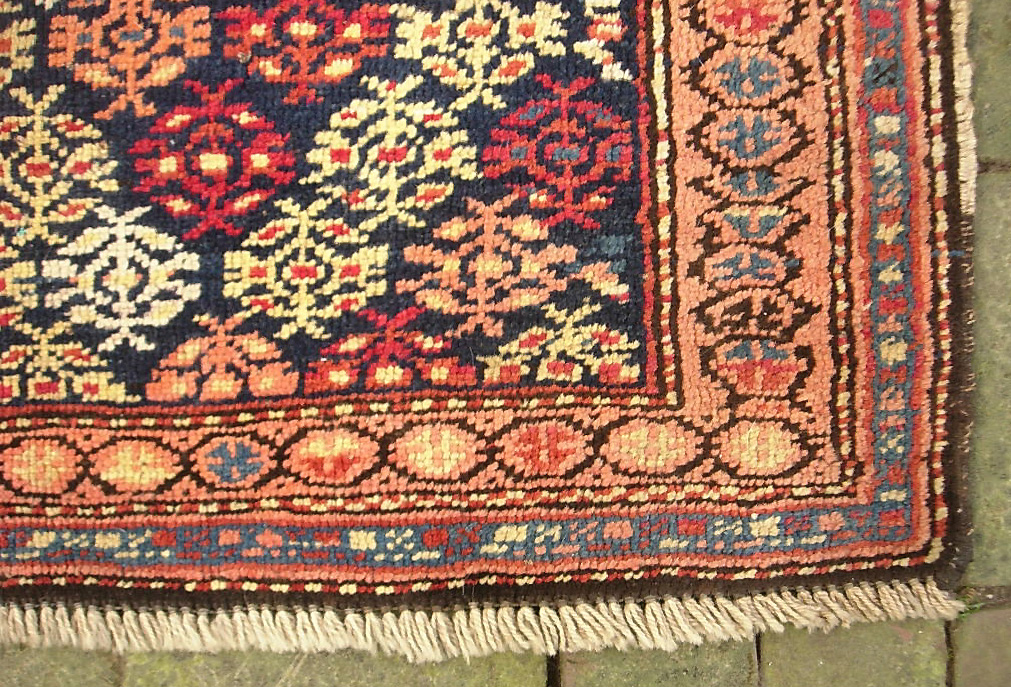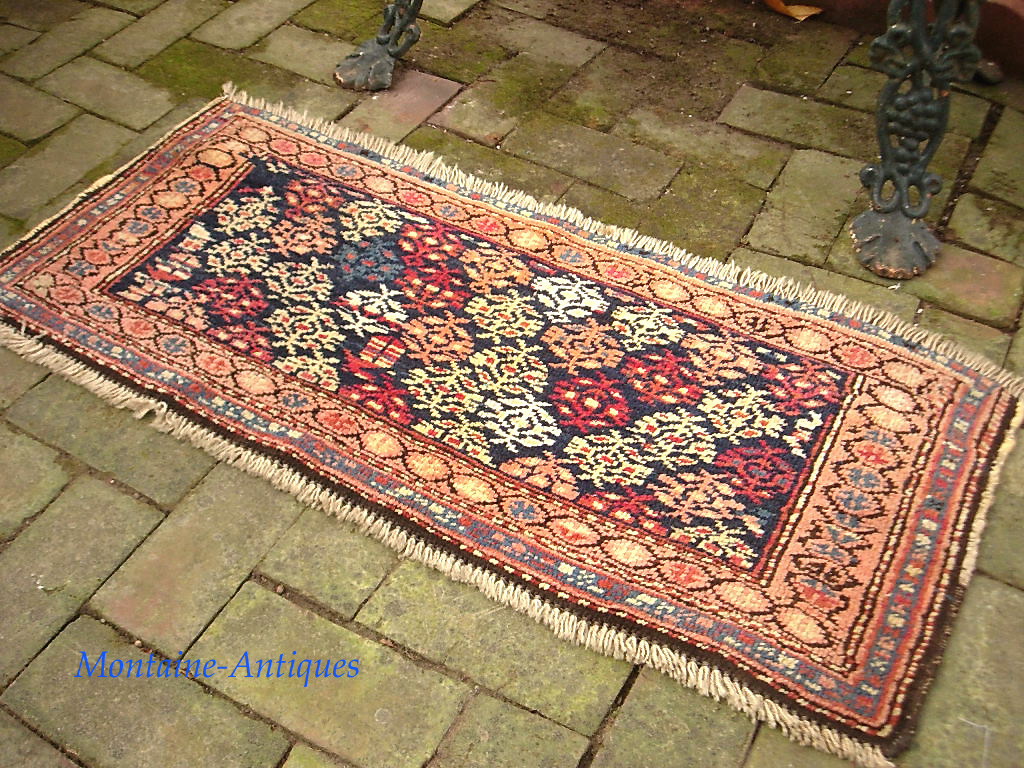 1116-9-- Antique Kurd/Veramin Torba face
SIZE
18 x 41 inches
DESCRIPTION
Beautiful old piece with plush wool and excellent soft dyes. Possibly Veramin area.

CONDITION
very good condition.
Please Note: We will never post a rug that has odors, urine, dry rot, insect damage or other hidden issues.
Please feel free to call us at the shop for concise in-hand condition reports
SOLD
WE ASK THAT YOU MAKE PERSONAL CONTACT (EITHER PHONE OR EMAIL) TO MAKE PURCHASES. UPON REQUEST WE WILL SEND YOU A FORMAL INVOICE THAT WILL INCLUDE PAYMENT INSTRUCTIONS AND SHIPPING OPTIONS.