1118-3-- Gallery Camel Malayer Persian Village Rug c. 1900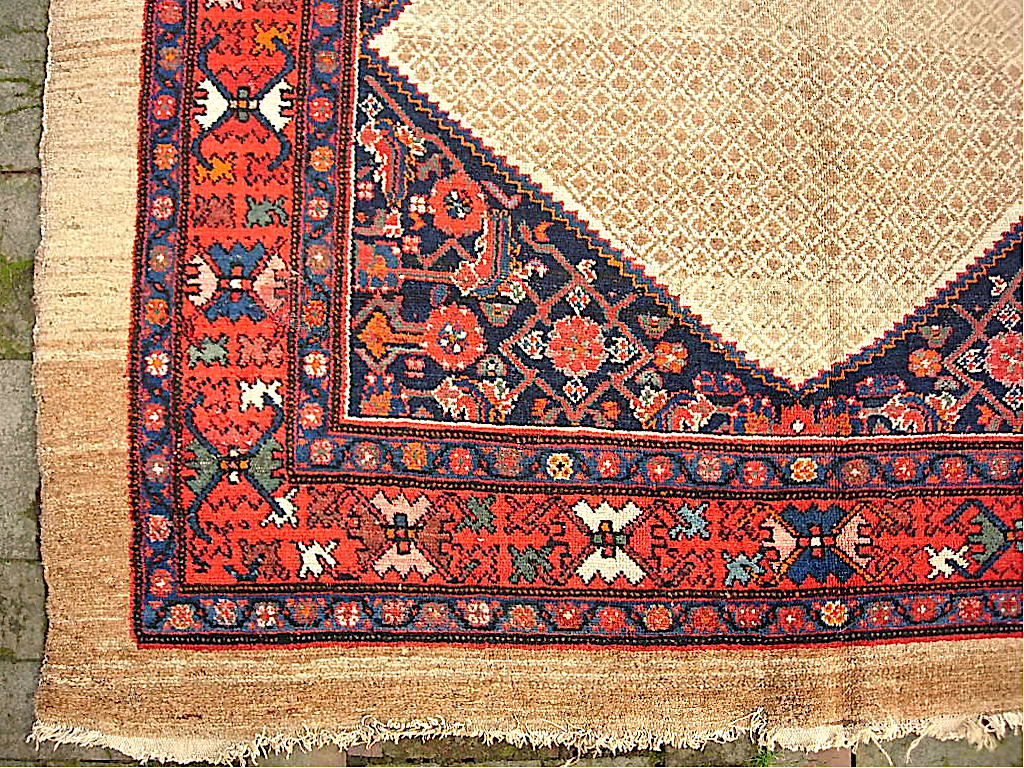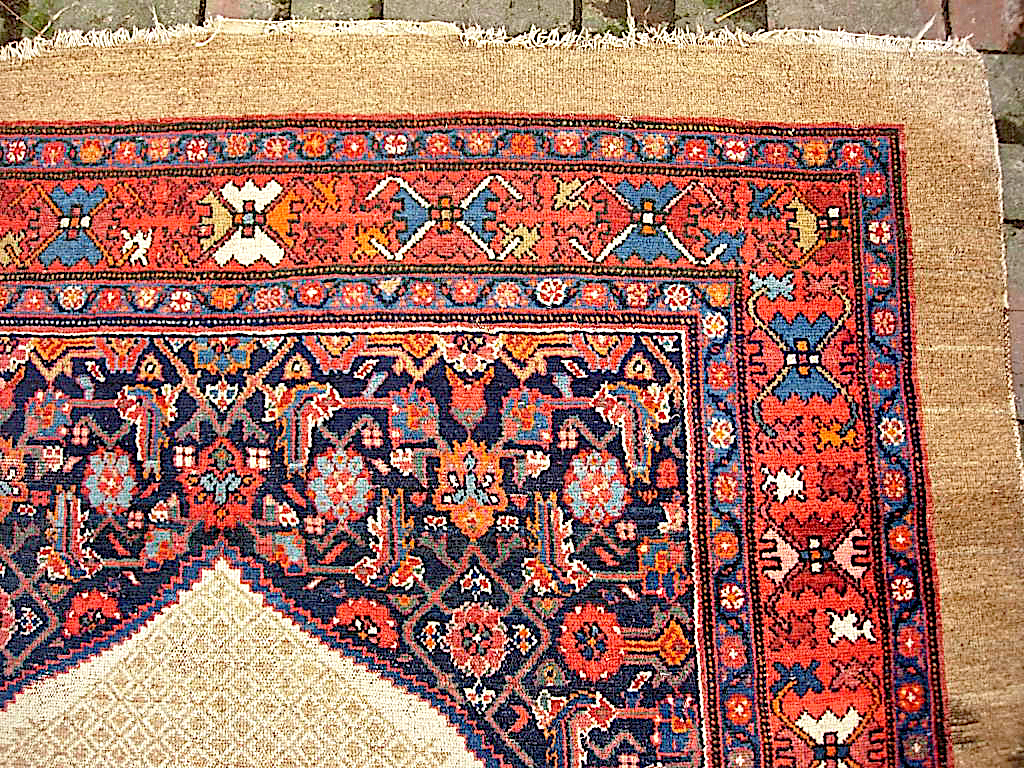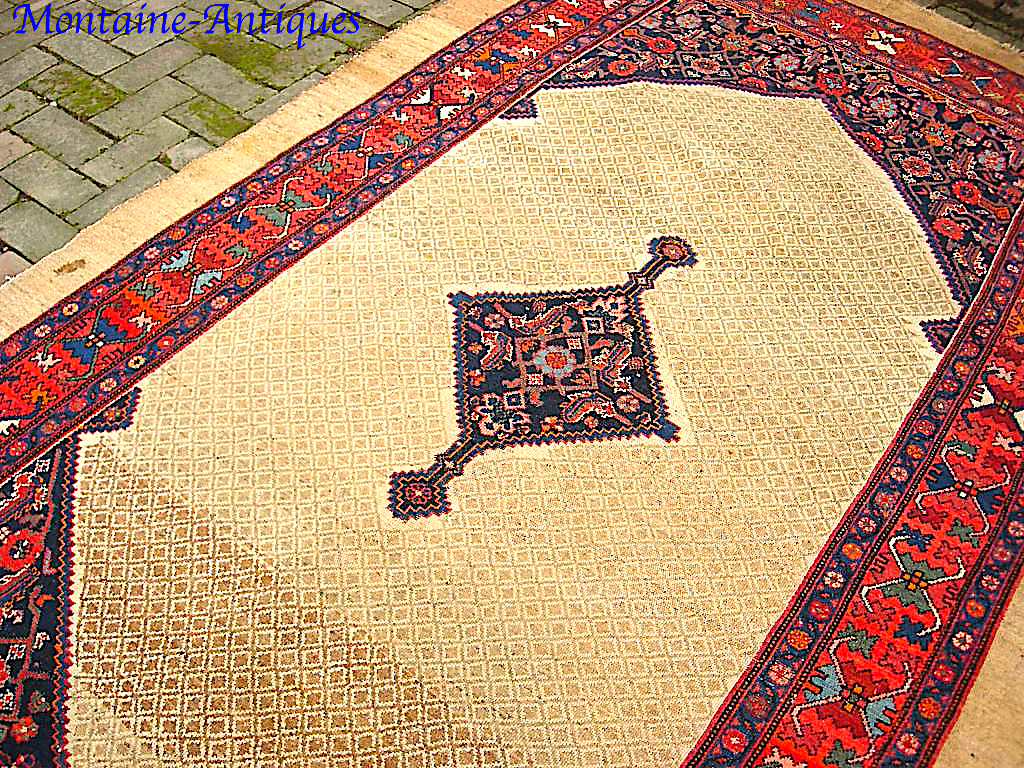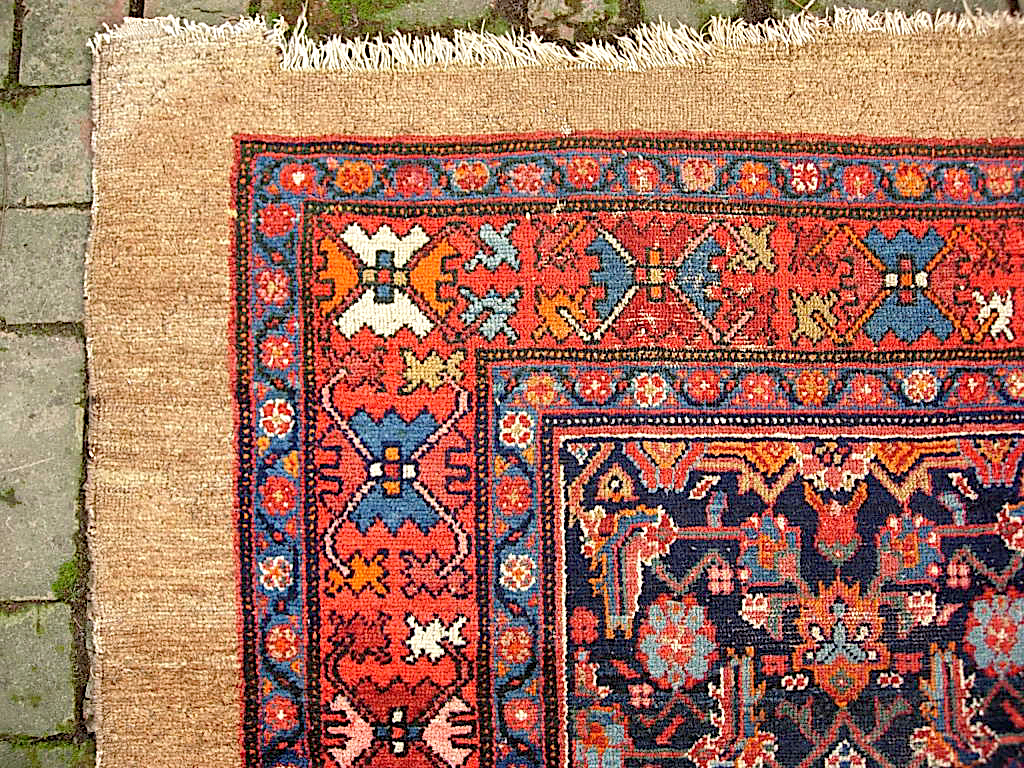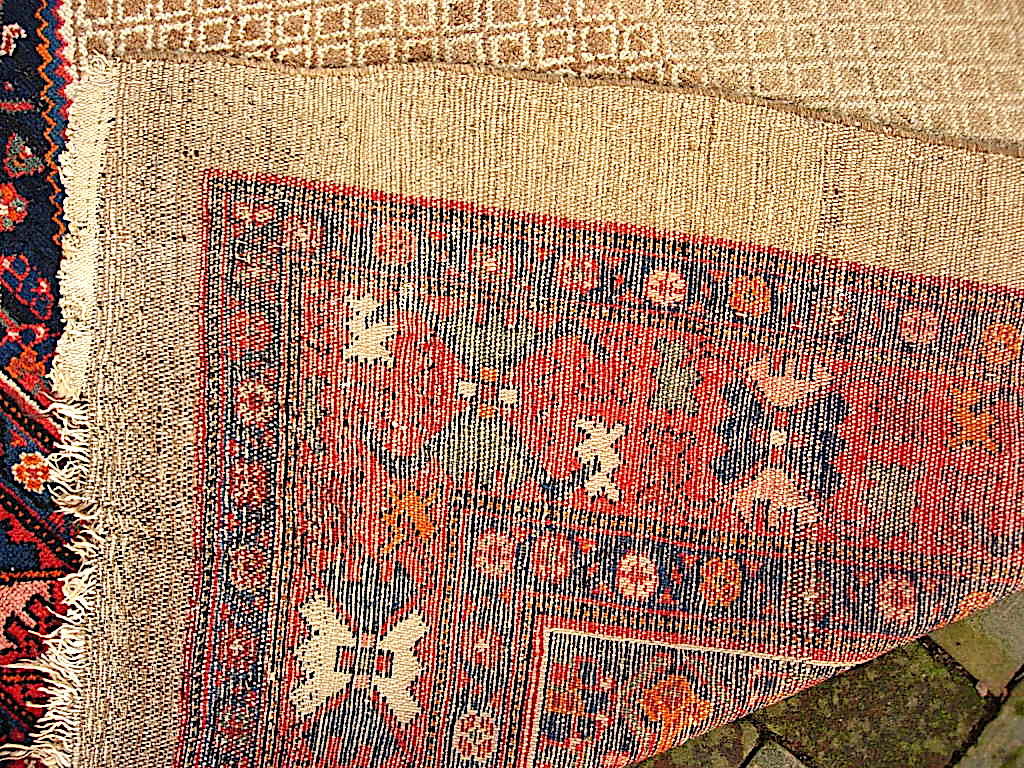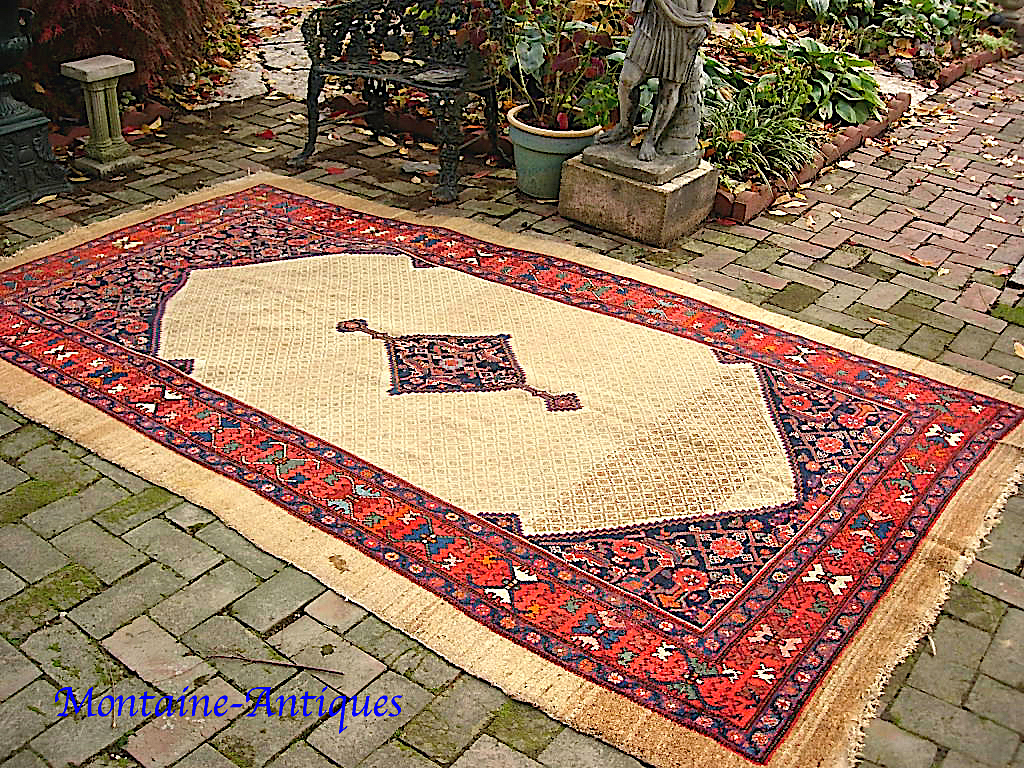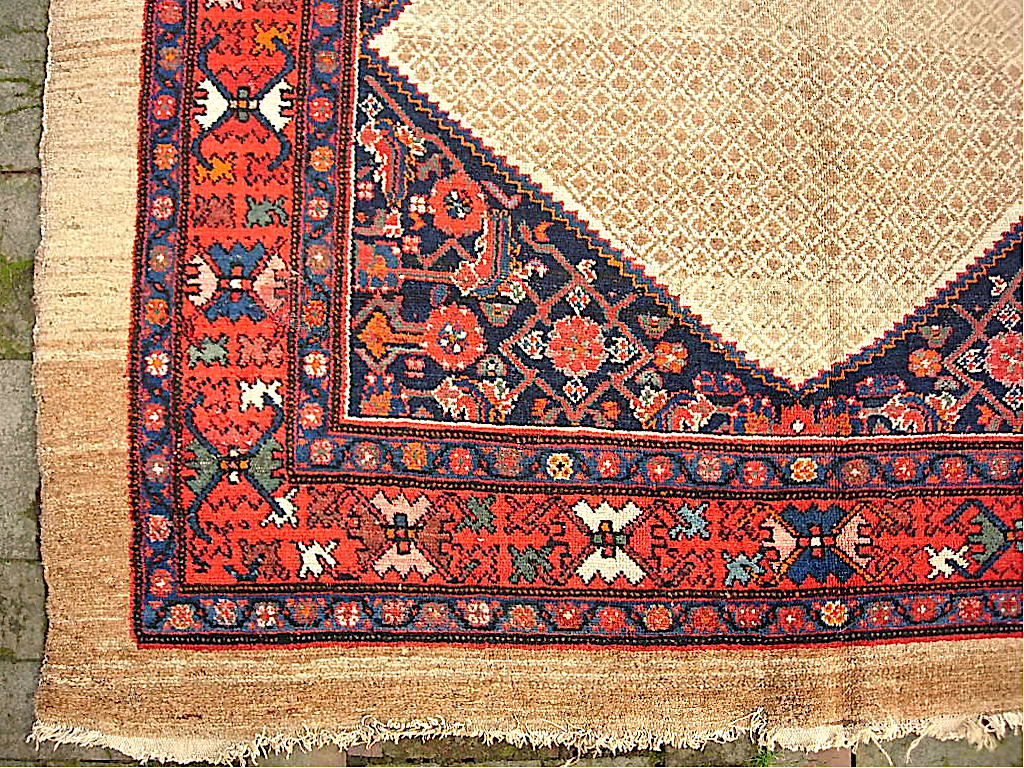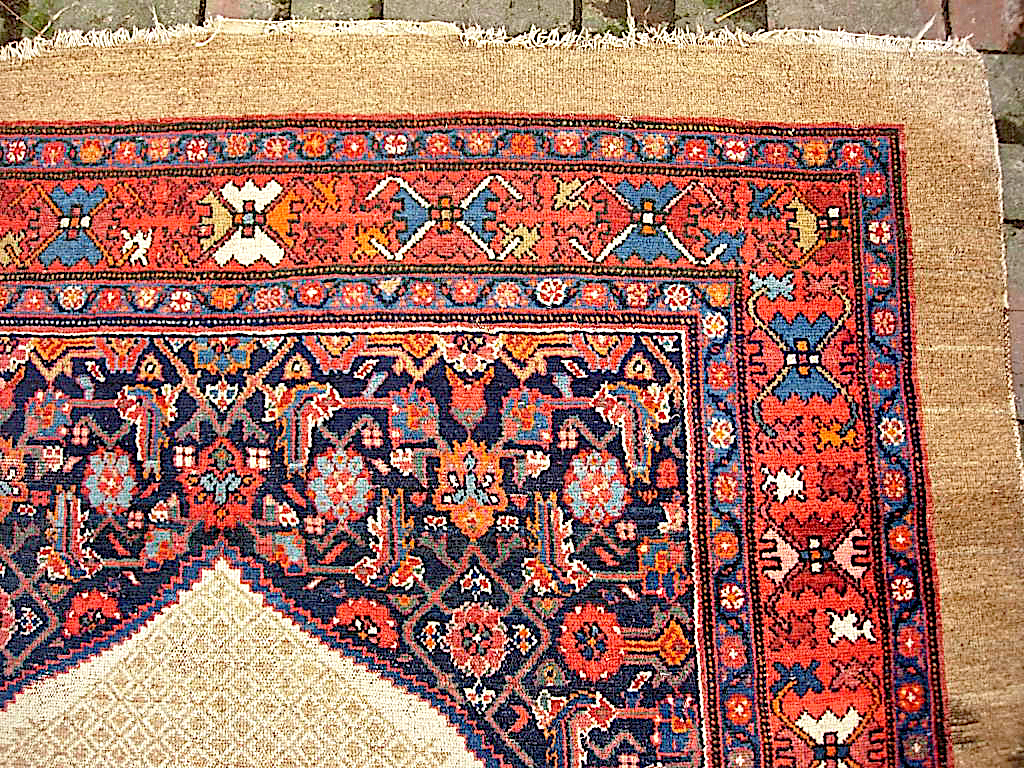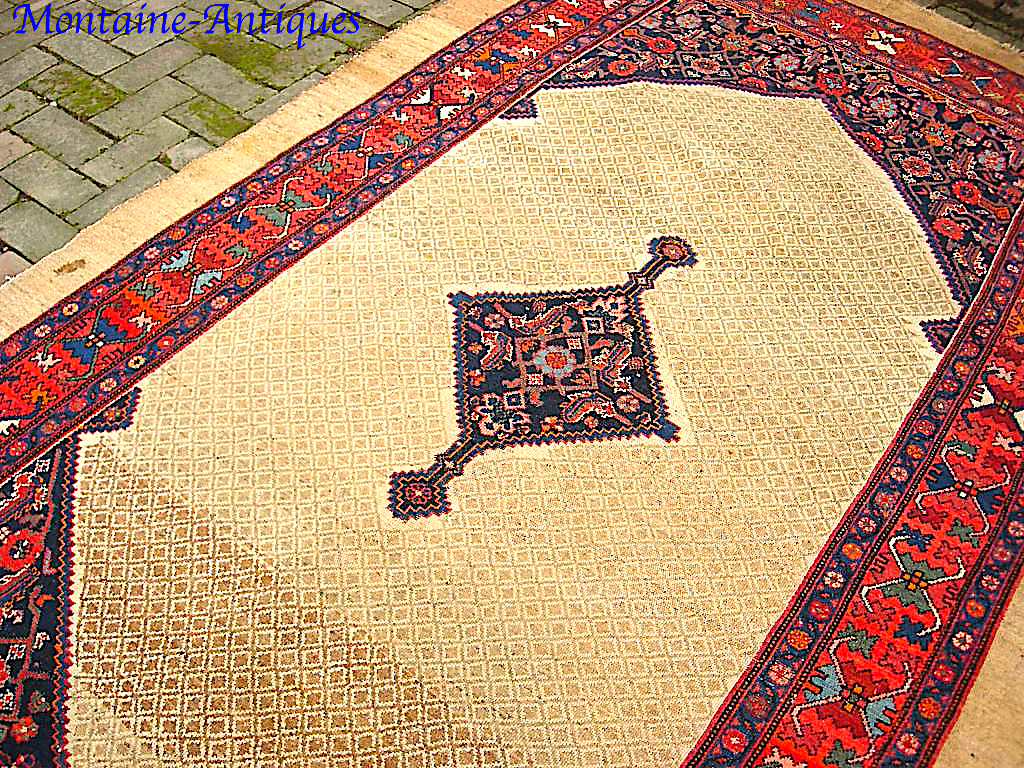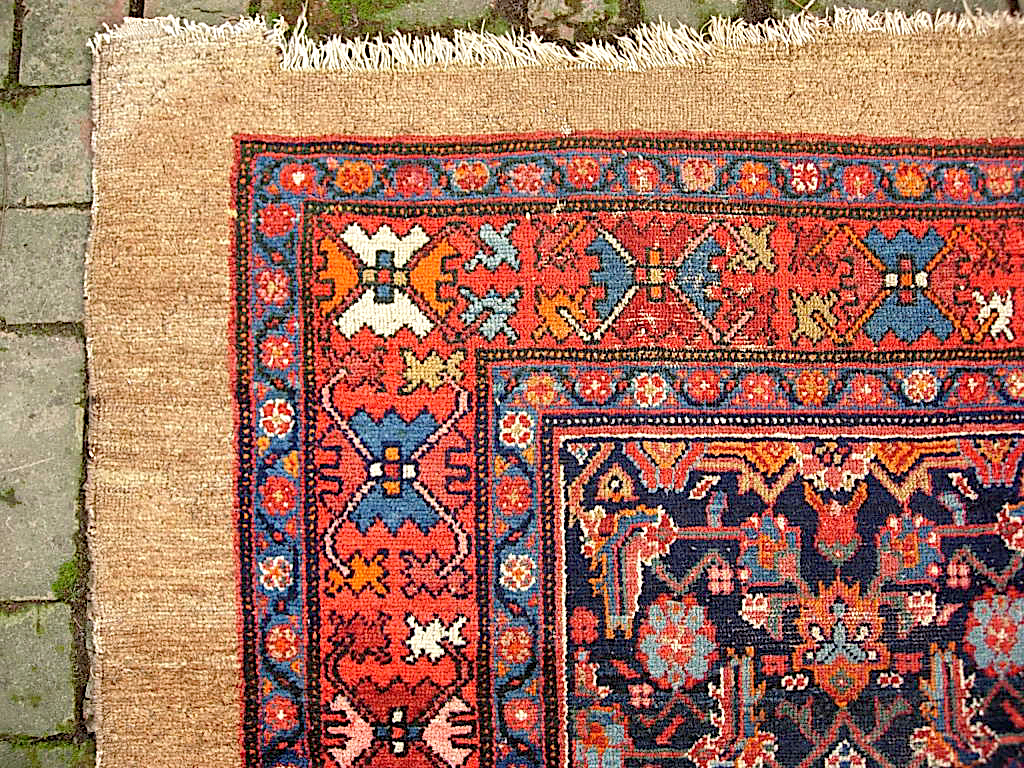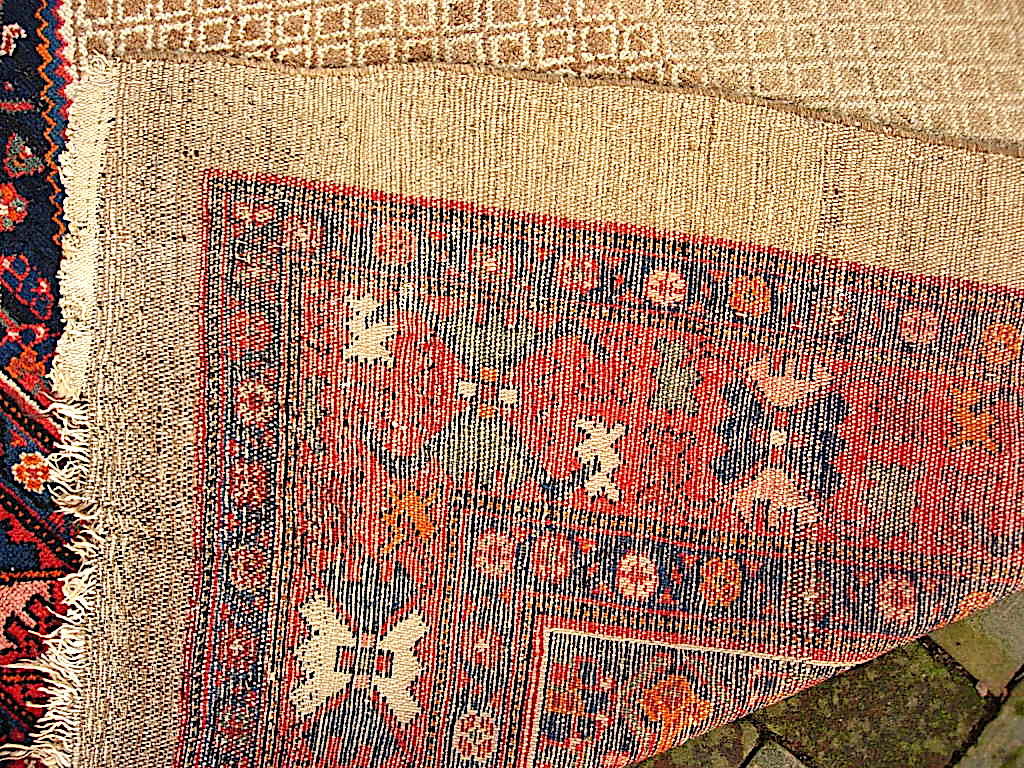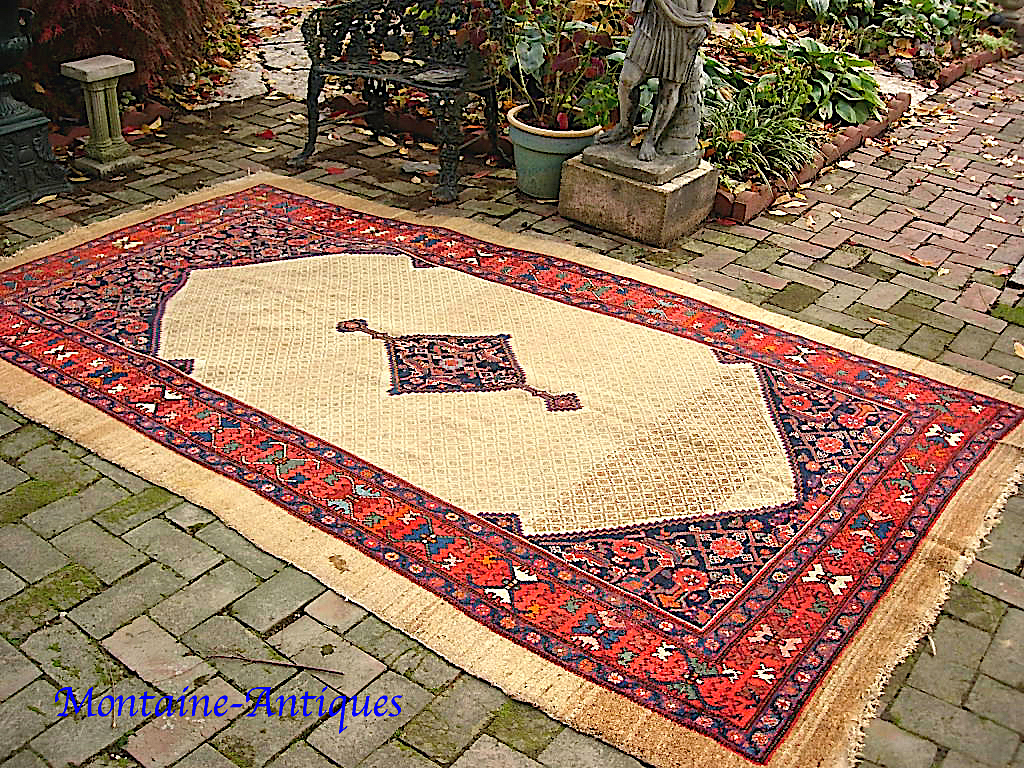 1118-3-- Gallery Camel Malayer Persian Village Rug c. 1900
SIZE
5.7 x 9.6

DESCRIPTION
Antique West Persian village medallion rug with wool weft. Floppy. Open "diapered" field with natural camel colored wool and abundant abrashes. Old rug!

CONDITION
Low in places. A few spots of older moth damage. As found. See all photos.
We recommend that you call us at the shop for concise in-hand condition reports.
PRICE
$675
Shipping: $35