518-8-- Rare Antique NW Heriz Karaja c. early 1900s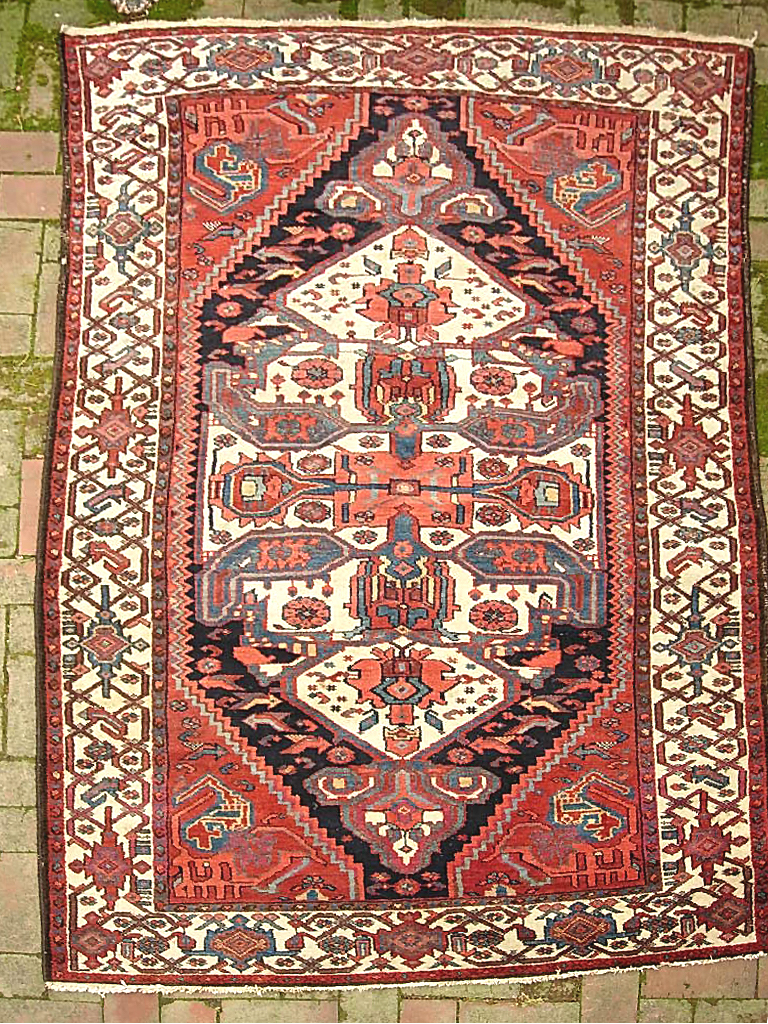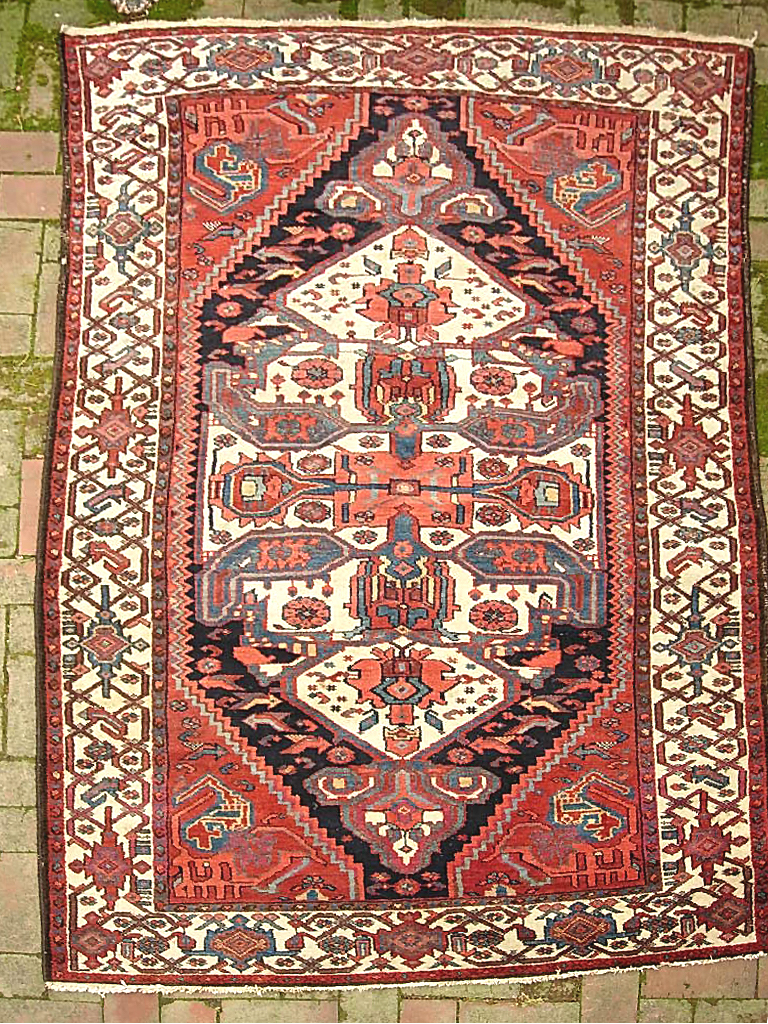 518-8-- Rare Antique NW Heriz Karaja c. early 1900s
SIZE
4 ft 4 x 6 ft 11 in

DESCRIPTION
Fine and unique old medallion in rare dozar size. Could be called a Heriz based on design and colors but weave is definitely Karaja. Note Heriz type dragons in the corners and turtle border. I've never seen a Karaja with anything like this design. Possibly one of the various small village south of Azerbeijan between Ahar and Tabriz. Warrants further study.

CONDITION
Lowish here and there but overall Very Good.

We recommend that you call us at the shop for concise in-hand condition reports.
PRICE
sold