518-12-- Exceptional Fine Antique Malayer Medallion Rug c. early 1900s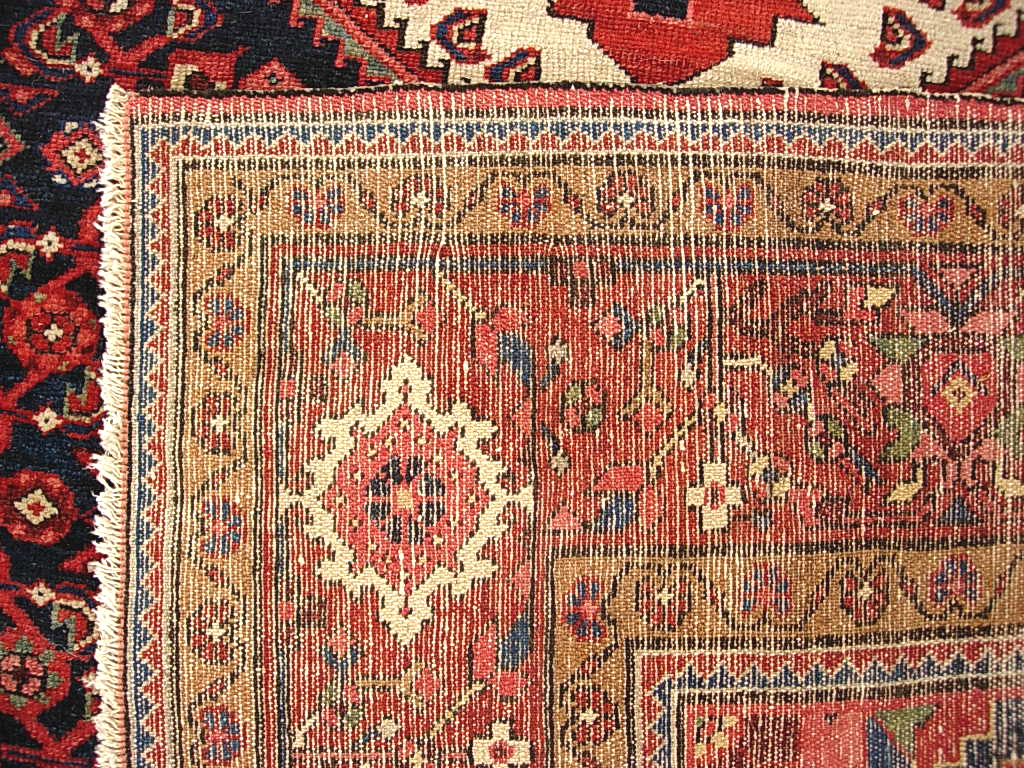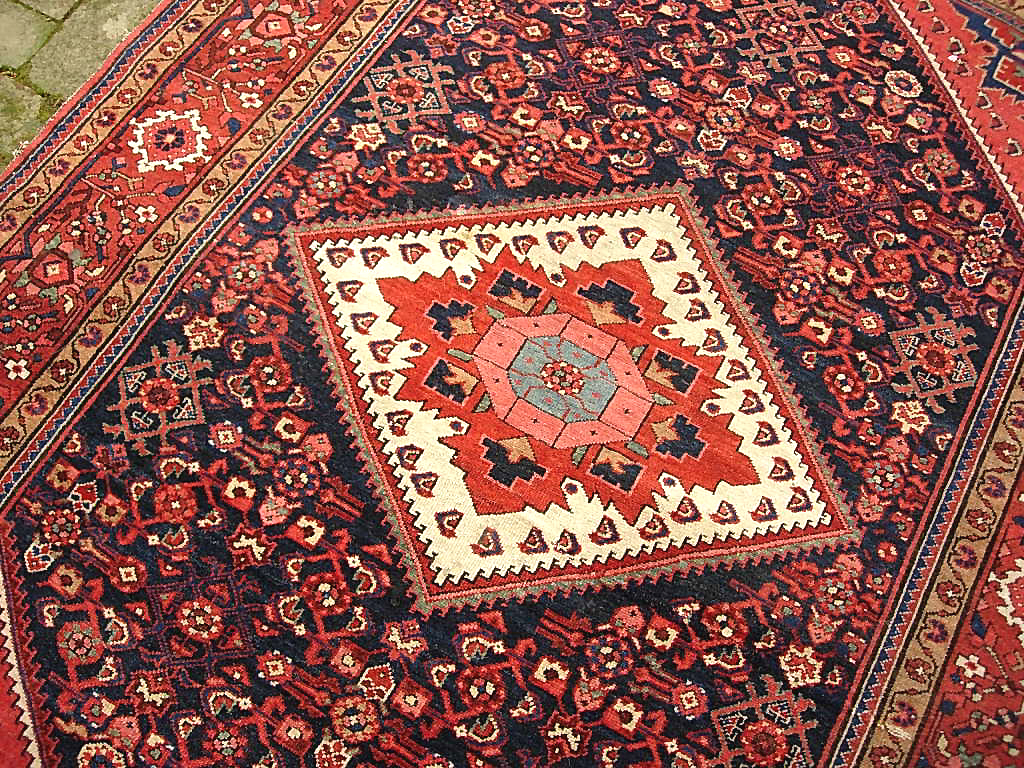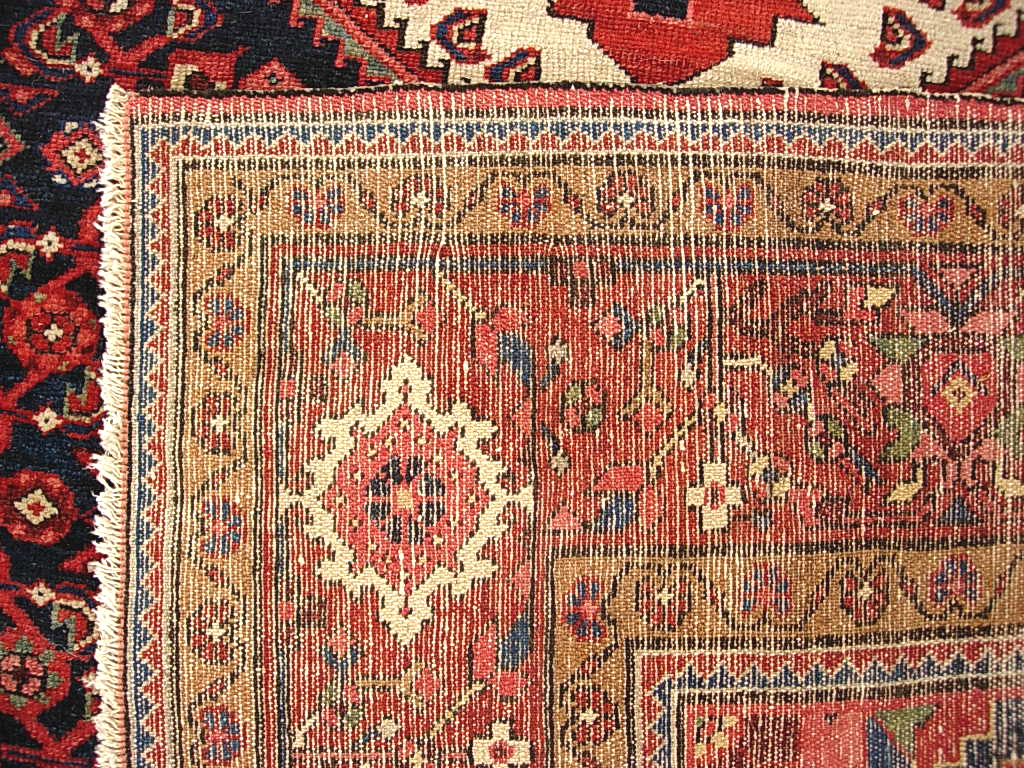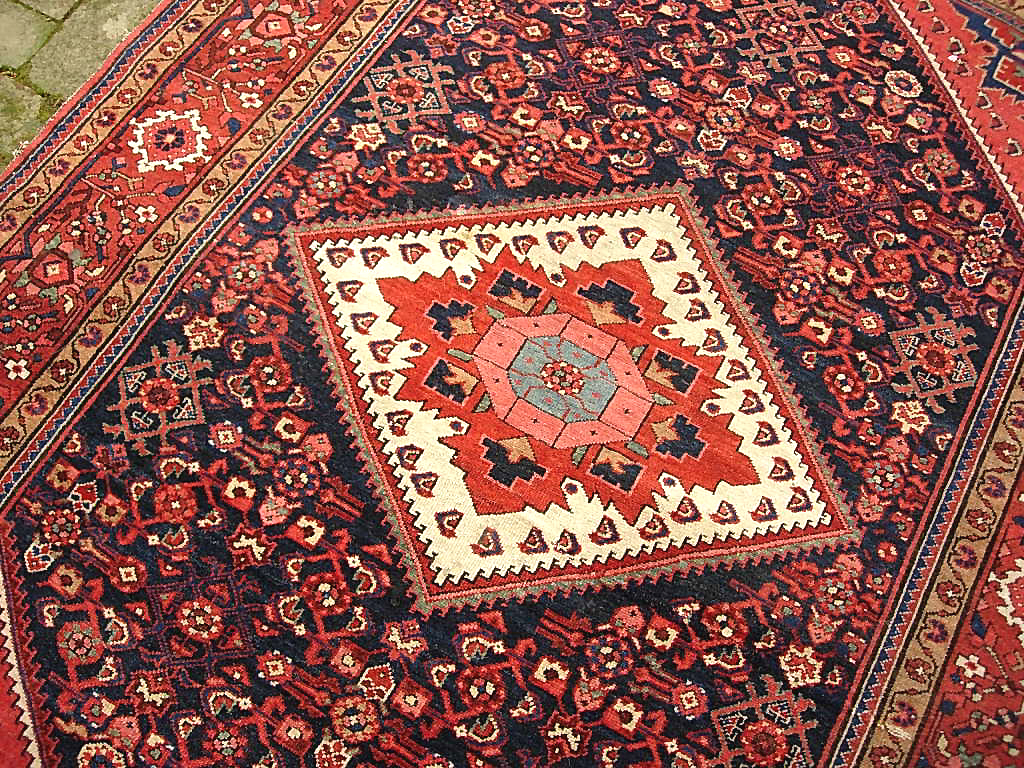 518-12-- Exceptional Fine Antique Malayer Medallion Rug c. early 1900s
SIZE
4 ft 9 in x 6 ft 11 in

DESCRIPTION
Not your typical boring Herati/medallion. Like most Malayers from this period the knotting is very clear and super fine. But its the open medallion and corners with their vivid natural dyes that sets this one apart. Great larger size (almost 5x7). Refined but also exceptionally decorative old rug.

CONDITION
Some attrition at sides and lowish here and there. But overall Very Good for its age. The pictures tell the story

We recommend that you call us at the shop for concise in-hand condition reports.
sold