1218-15-- Rare size Open field Bidjar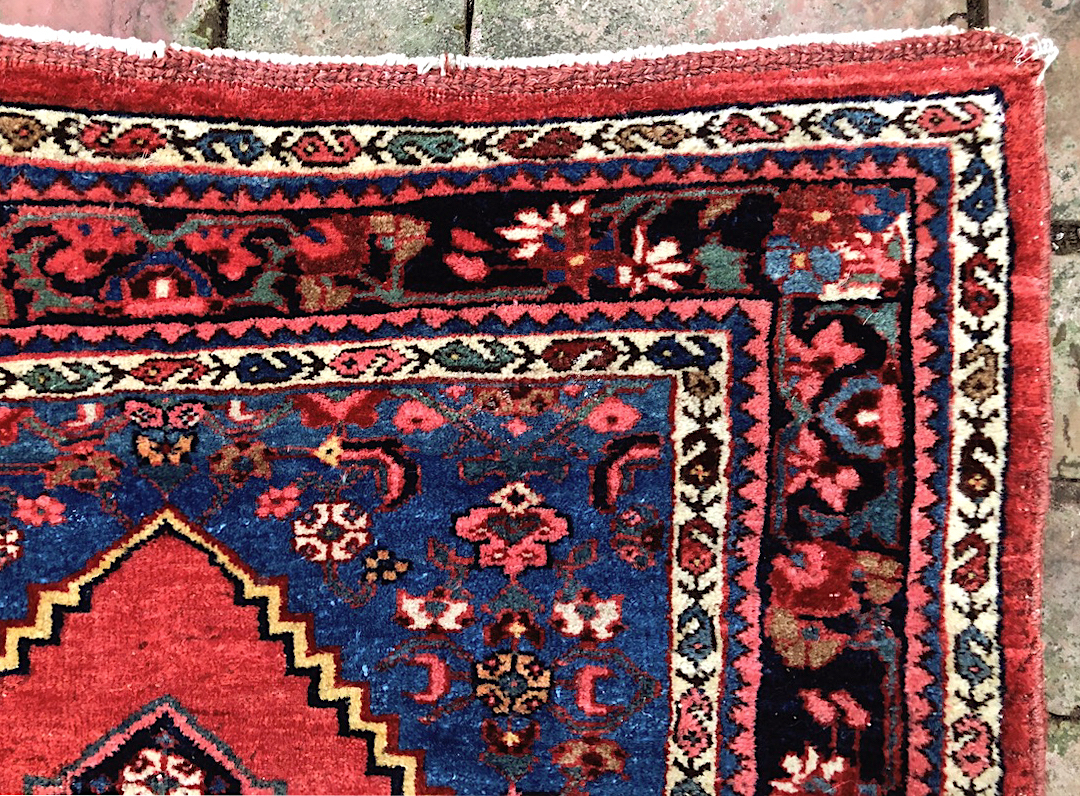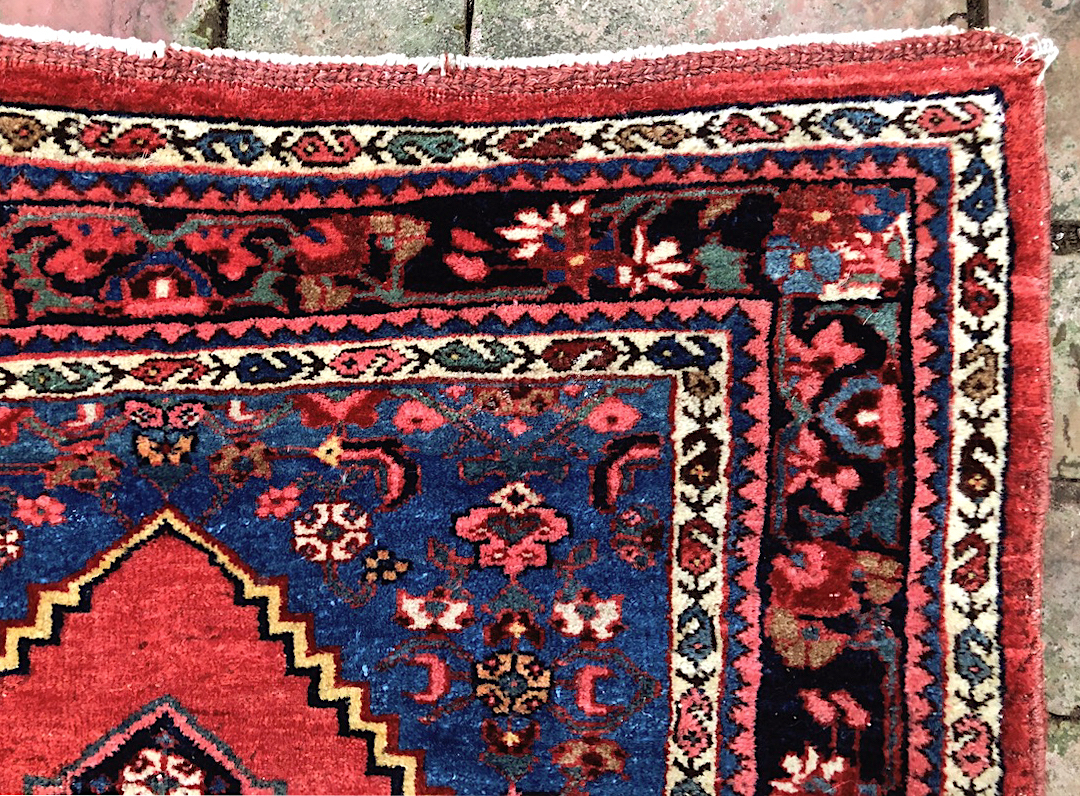 1218-15-- Rare size Open field Bidjar
SIZE
approx 2.6 x 4

DESCRIPTION
Classic open field large format Bidjar design that you never see on small rugs. Compact and tight woven with plush pile. All fine natural dyes.

CONDITION
Some moth damage on the back which is benign on a tightly woven double weft piece. A smattering of a few trails on the pile in the upper red field. Relatively innocuous. See all photos.
We recommend that you call us at the shop for concise in-hand condition reports.
SOLD