1218-11-- Serab Persian Village Scatter size Ru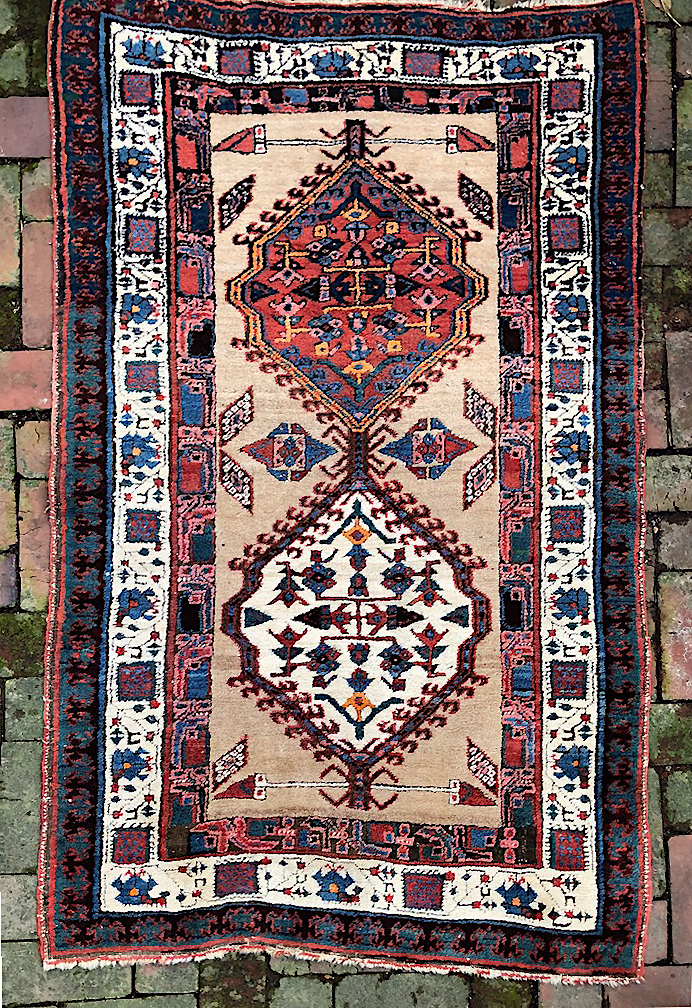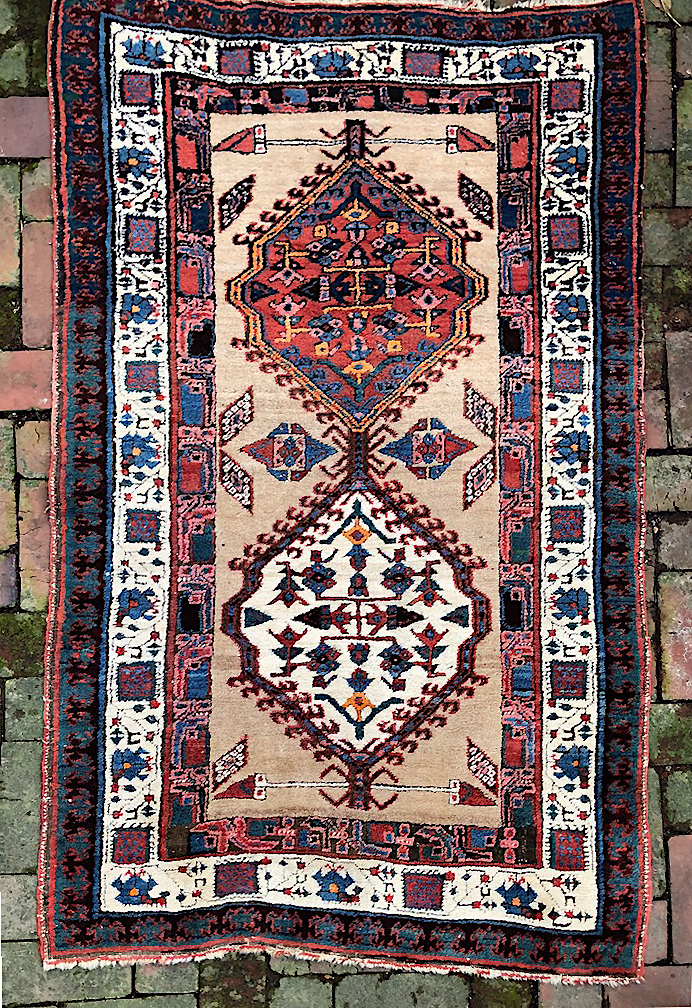 1218-11-- Serab Persian Village Scatter size Ru
SIZE
3.3 x 5.3

DESCRIPTION
The Serabs were mostly runner format. Its rare to find one in scatter size-- especially one with sucg terrific colors. Rich and plush old piece on wool foundation. Hugely decorative and useful size.

CONDITION
Plush. Excellent. See all photos.
We recommend that you call us at the shop for concise in-hand condition reports.
SOLD