Diminutive Antique Glazed Tinware Lantern early 19th cent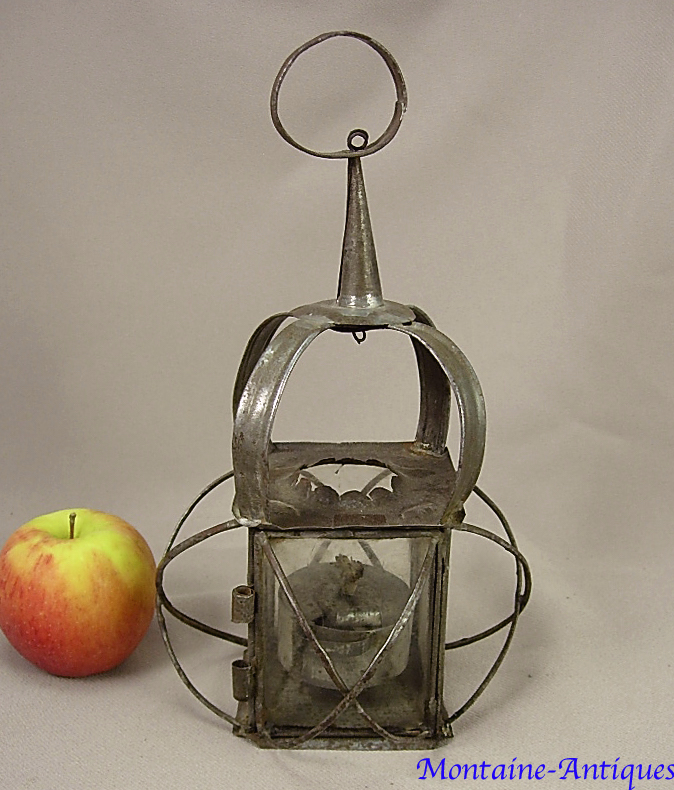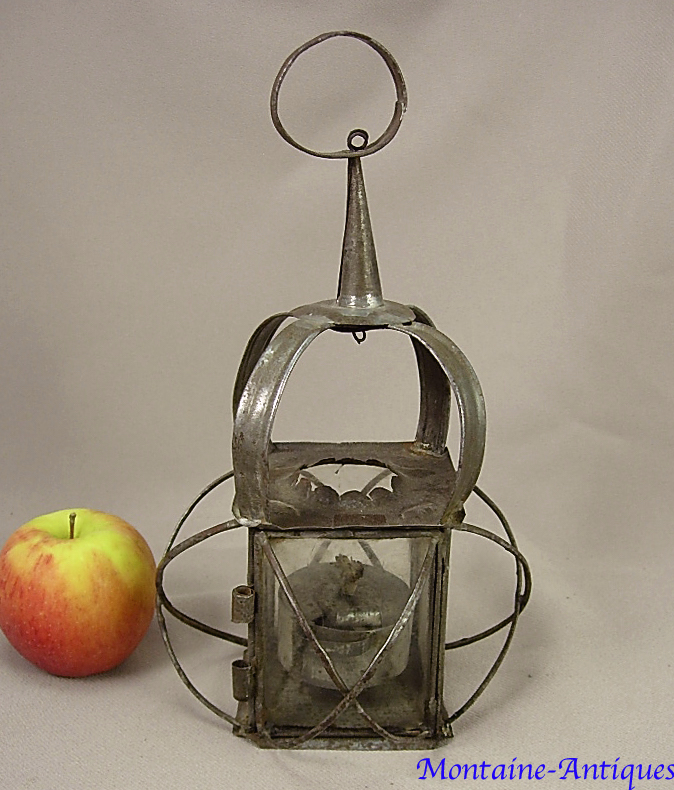 Diminutive Antique Glazed Tinware Lantern early 19th cent
SIZE
3 x 3 x 10 1/2 inches tall

DESCRIPTION
Tinware with "dunce-cap" form hanger. Intricately crafted little whitesmith piece. The little whale oil finger lamp is precisely crafted to fit in the interior candle socket. Great form. Wonderful little folk art shelf piece with great original patina.

CONDITION
Amazingly good. No apologies!
PRICE
SOLD
please call the shop for concise in-hand condition reports— 314.222.1110
Shipping
$10