Tavern Table c. 1730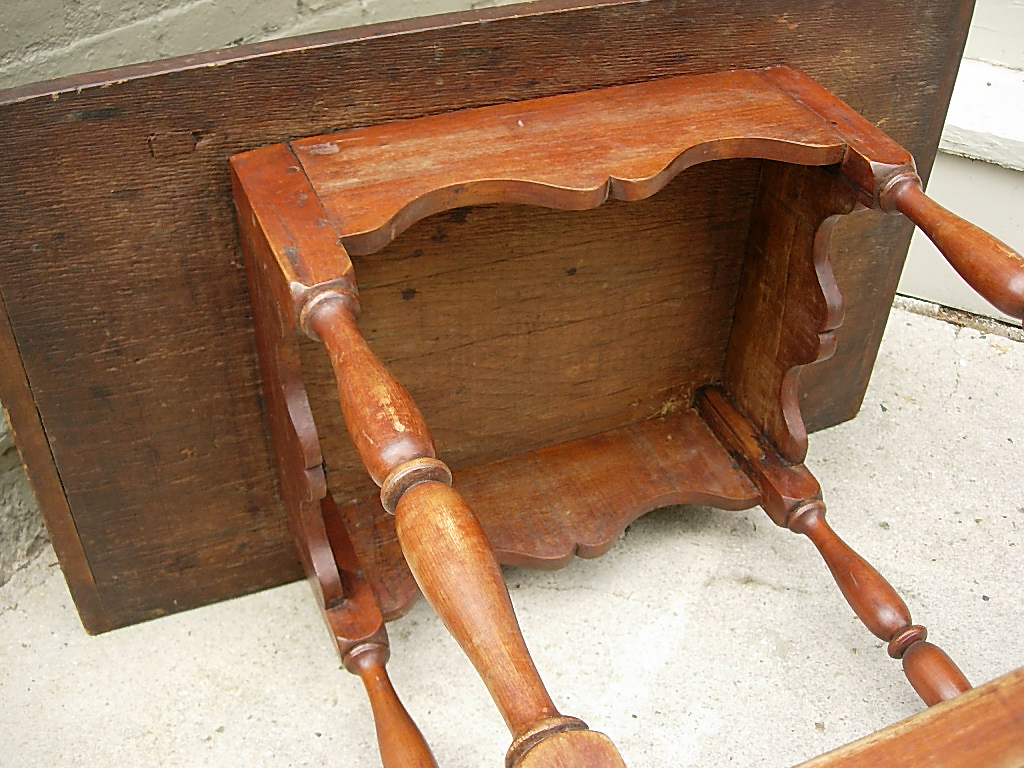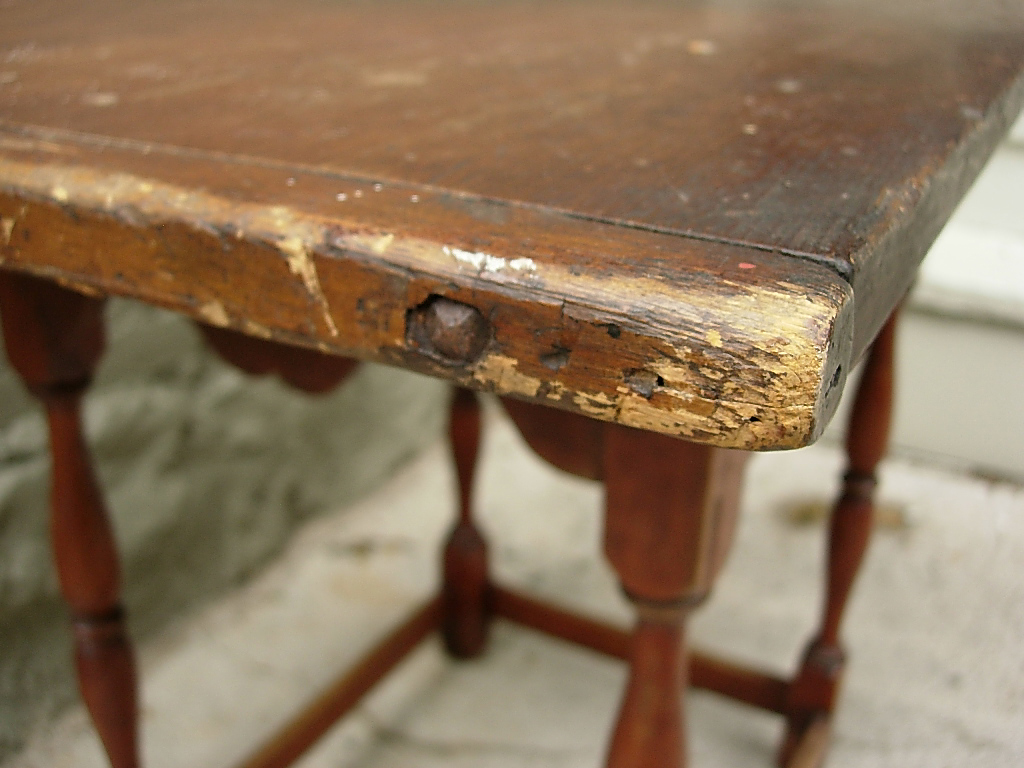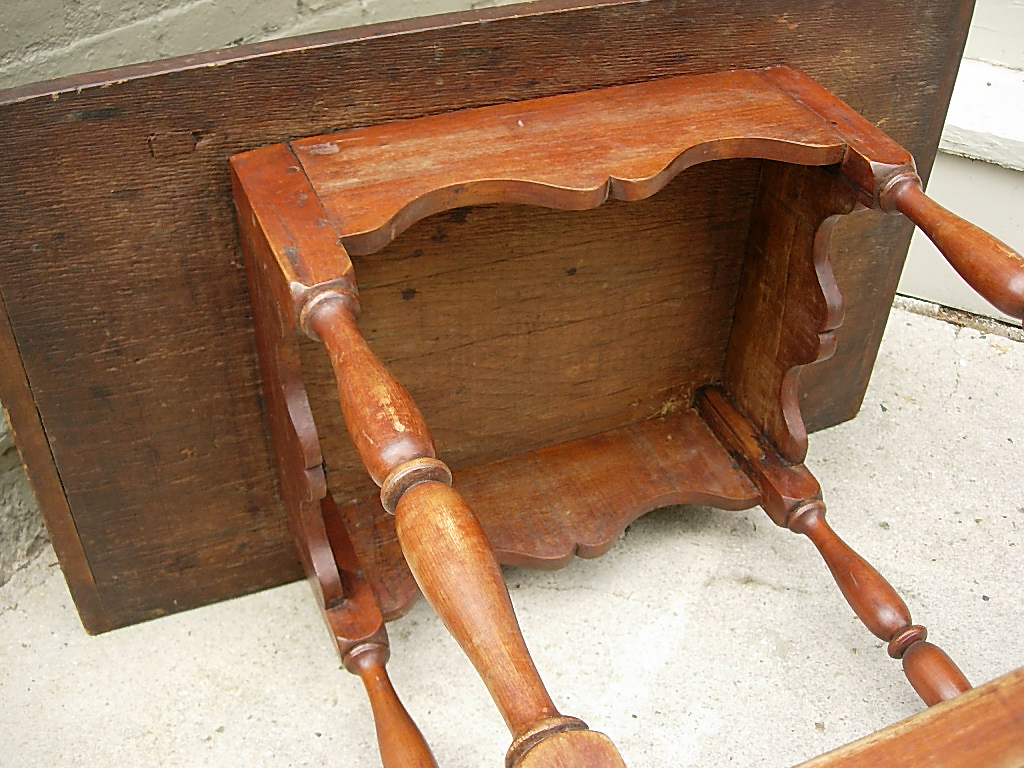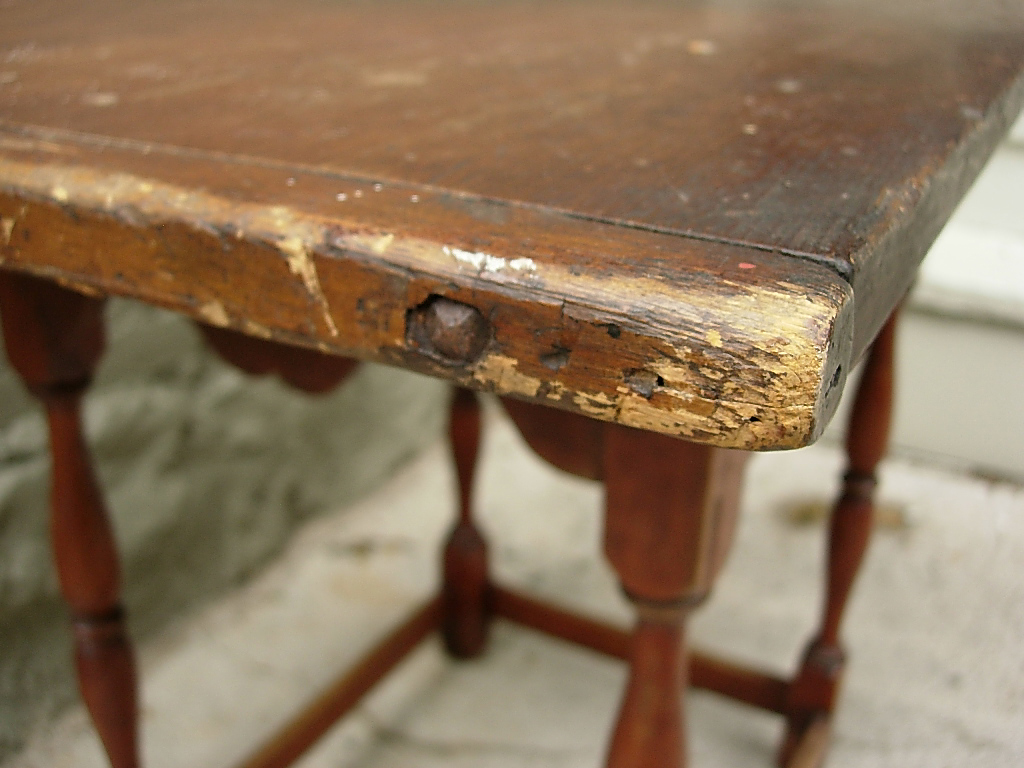 Tavern Table c. 1730

SIZE
Top is 24 x 36; height 25 1/2 in.

DESCRIPTION
Pine Top with maple legs. Rare fully scalloped aprons are birch. Rose head nail construction all around. Lovely diminutive size with great overhang. Possibly coastal New Hampshire; more likely Rhode Island.
CONDITION
Loss of feet (if it ever had any) must have occurred long ago. Height is good.
PRICE
SOLD
please call the shop for concise in-hand condition reports— 314.222.1110
Local pickup only.