Rhode Island Comb Back Windsor c. 1780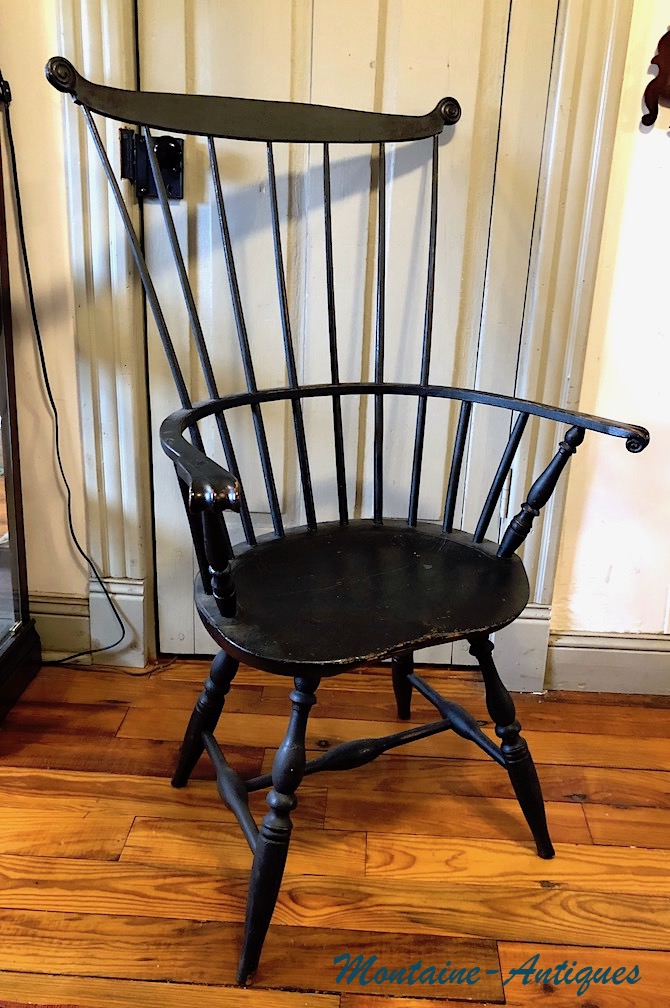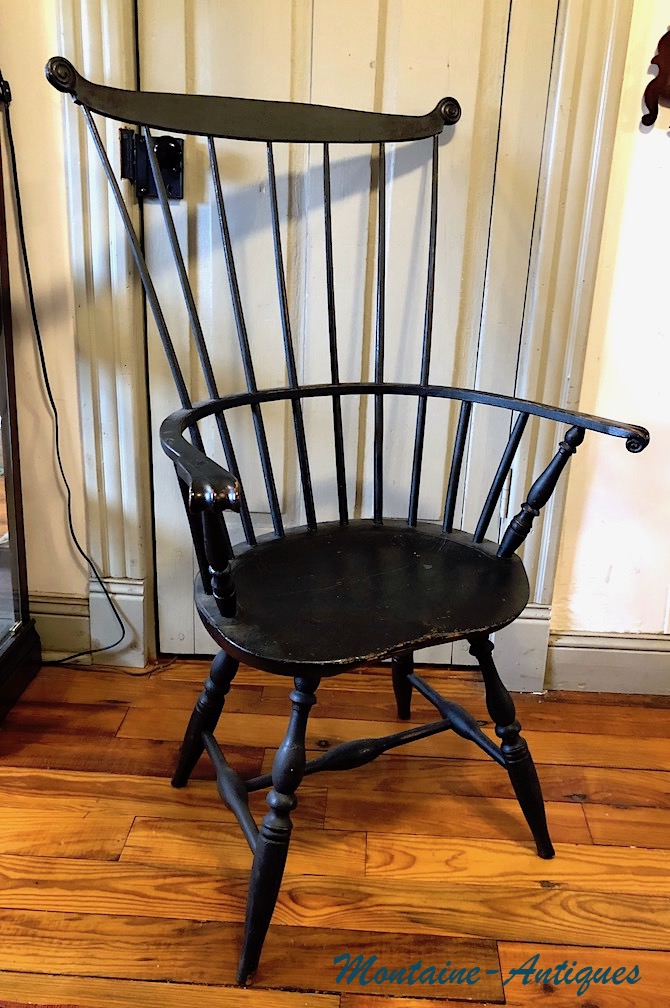 Rhode Island Comb Back Windsor c. 1780
SIZE
47 inches height; seat height 18 in.

DESCRIPTION
Great big gutsy chair with carved volutes and knuckle arms. Original feet with double score marks and full original seat height. Original black paint has a few ancient touch-ups here and there. Fantastic patina and grungy surface. Turnings are classic Rhode Island form but Eastern Mass/Boston is possible. Comb back form is hard to find. This is probably the nicest Windsor we have ever had.
CONDITION
Old split in the seat was very well stabilized. Aside from this hard to find any faults. Very solid and sturdy.

SOLD