Pilgrim Period Butterfly Table c. 1720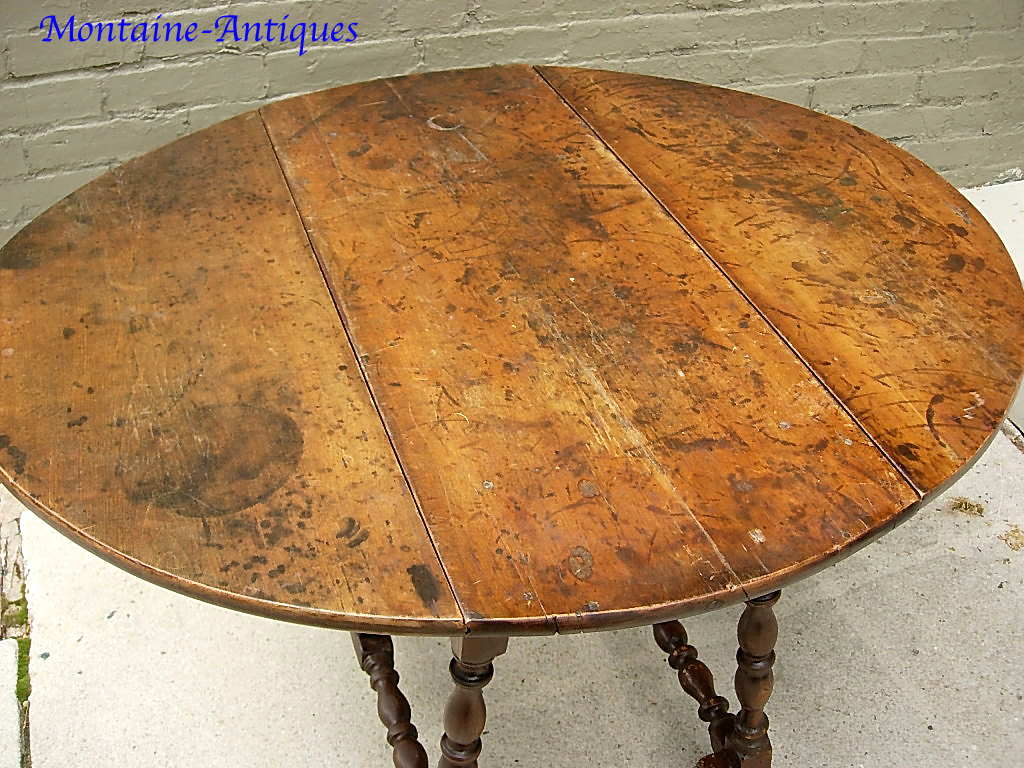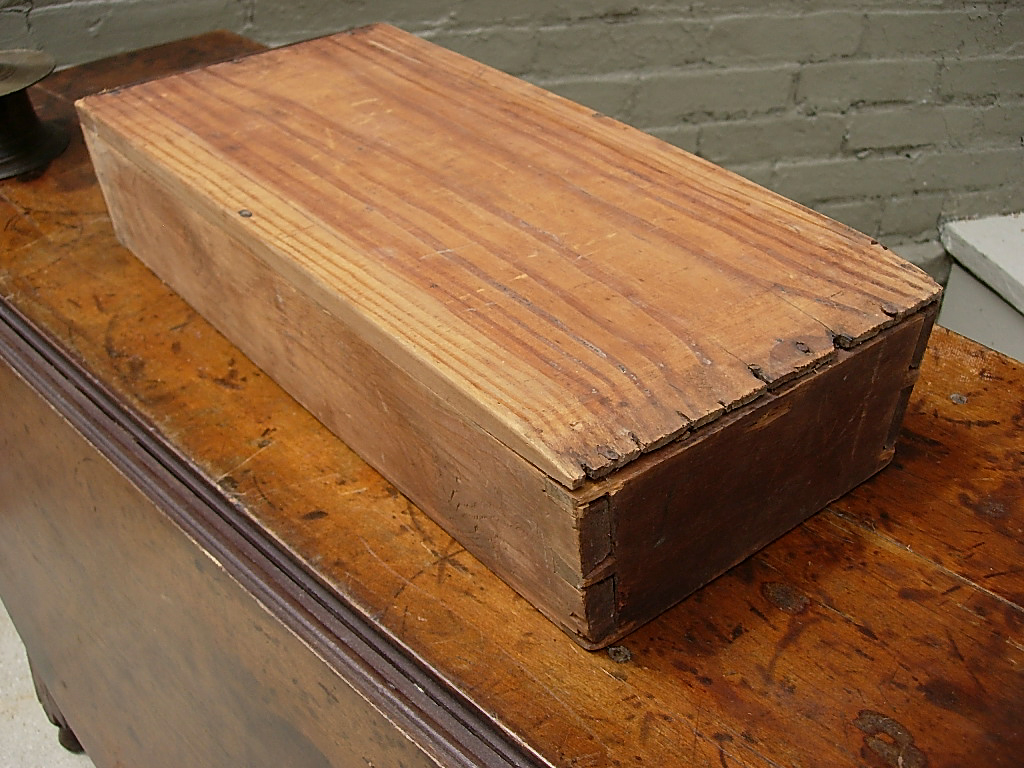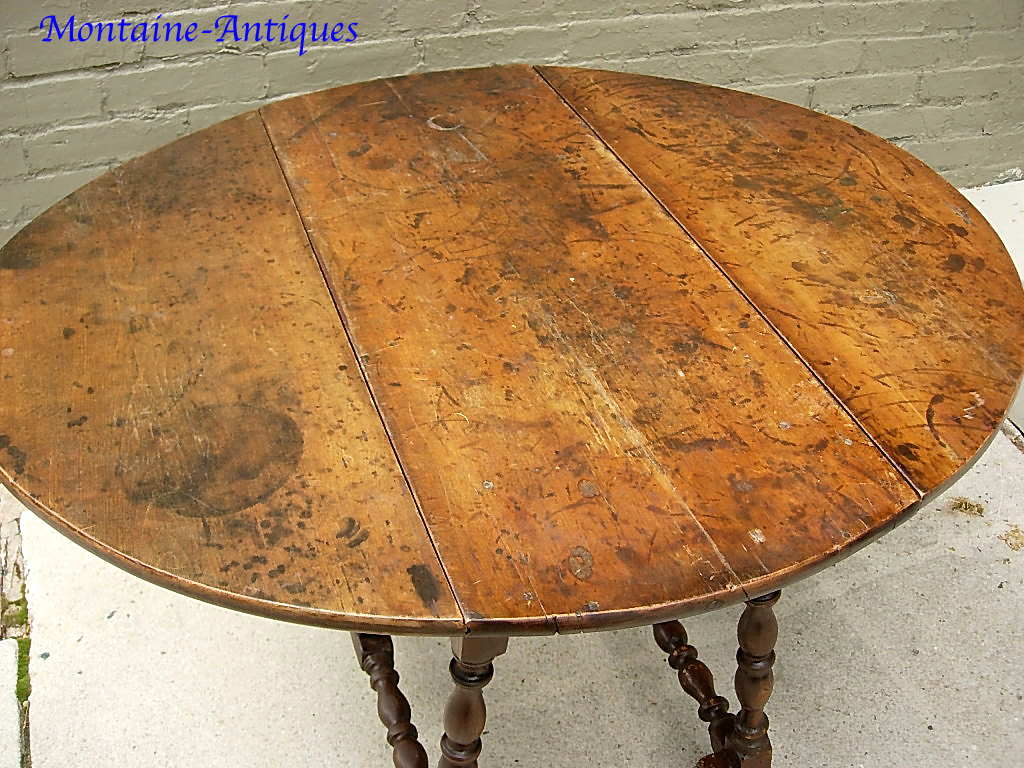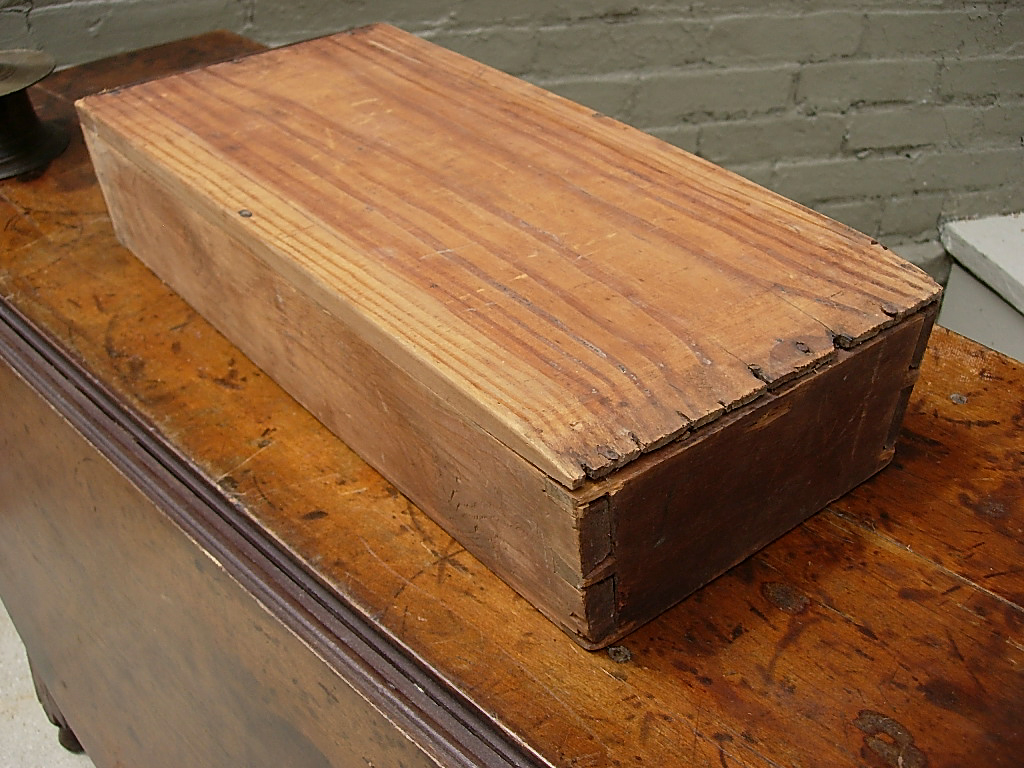 Pilgrim Period Butterfly Table c. 1720

SIZE
36 Inches long x 14 wide; leaves are 15 in; height 24 1/2 in.

DESCRIPTION
Original butterfly tables (vs the more commonly seen converted tavern tables) are rare enough. Try finding one with turned stretchers. Beyond rare-- even in books. Remnants of butterfly hinges. Original tongue and groove leaf joints (vs rule joints) Its been sitting in an old Connecticut house for years. With worm holes and other features I'm betting on Rhode Island. Diminutive size; spectacular color and patina.
CONDITION
"Well used" is an understatement. Various issues most of which are ancient. The main condition issue is the feet. Careful examination shows wood bore damage on the lower blocks which was remedied by effective but less than adroit piecing.
SOLD