Hepplewhite Cherry foot stool w/ early needlework c., 1830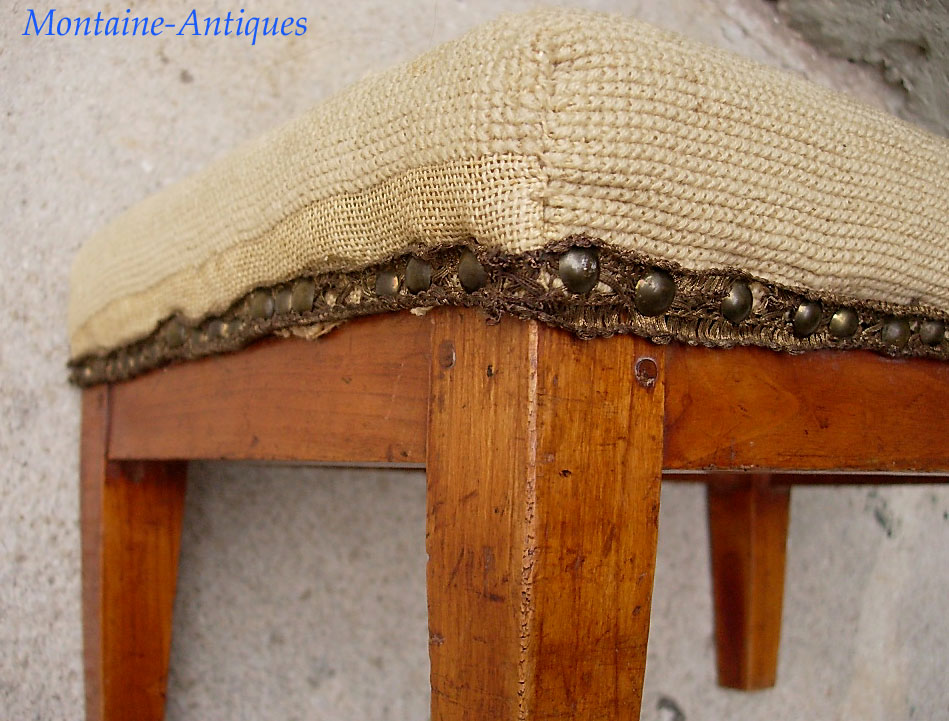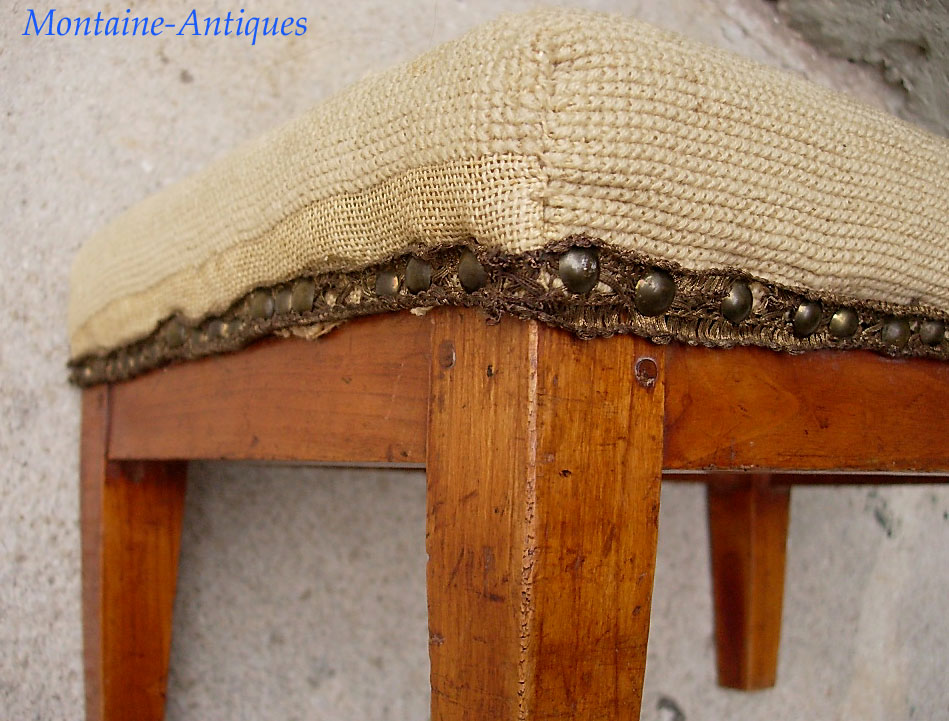 Hepplewhite Cherry foot stool w/ early needlework c., 1830
SIZE
12 1/2 by 16 1/2 by 8 1/2 inches.

DESCRIPTION
American cherry stool morticed and pegged construction. Early needlework-- classical floral compote comprised of needlepoint and cross stitching-- possibly original (it was definitely made to fit this stool). All in all a very beautiful and decorative neoclassical piece of Americana.

CONDITION
Some missing stitches in the needlework. Fairly innocuous. Otherwise quite good and sturdy considering age. Please call the shop for concise in-hand condition reports.
SOLD