Fine Early Seth Thomas Pillar and Scroll c. 1822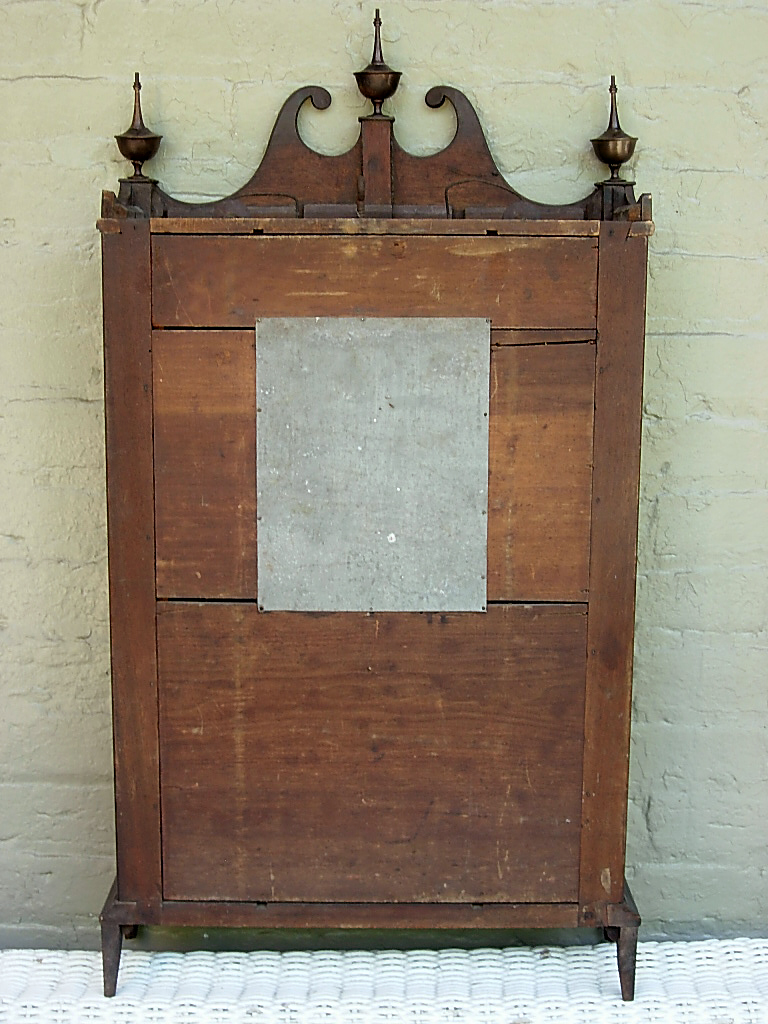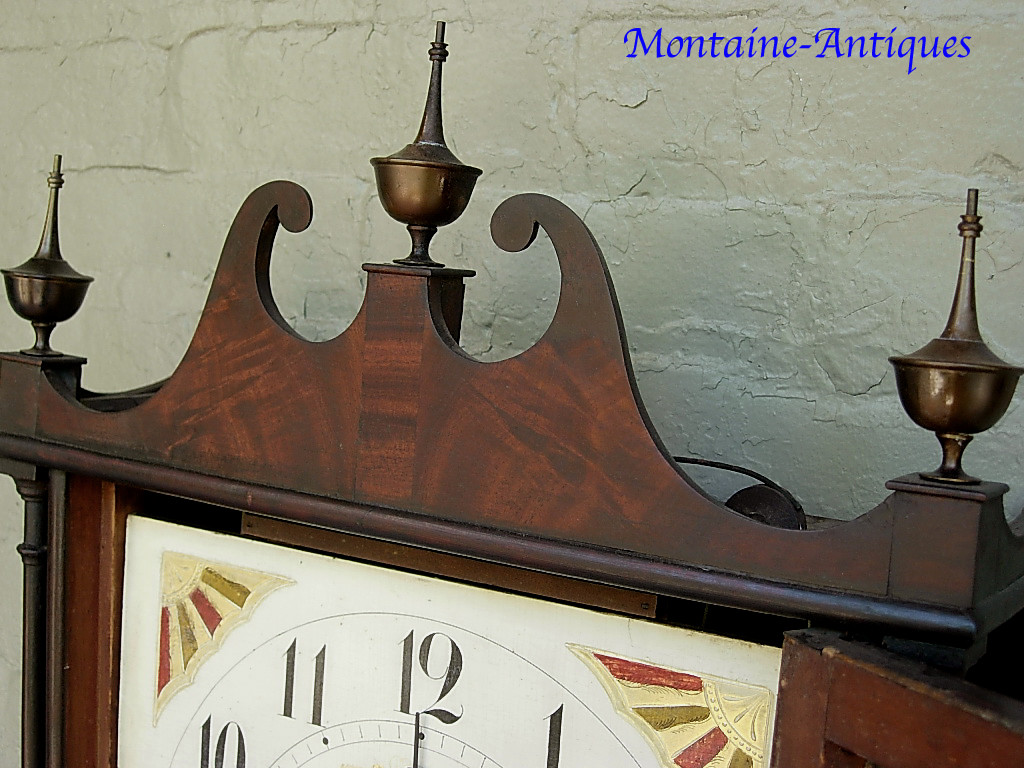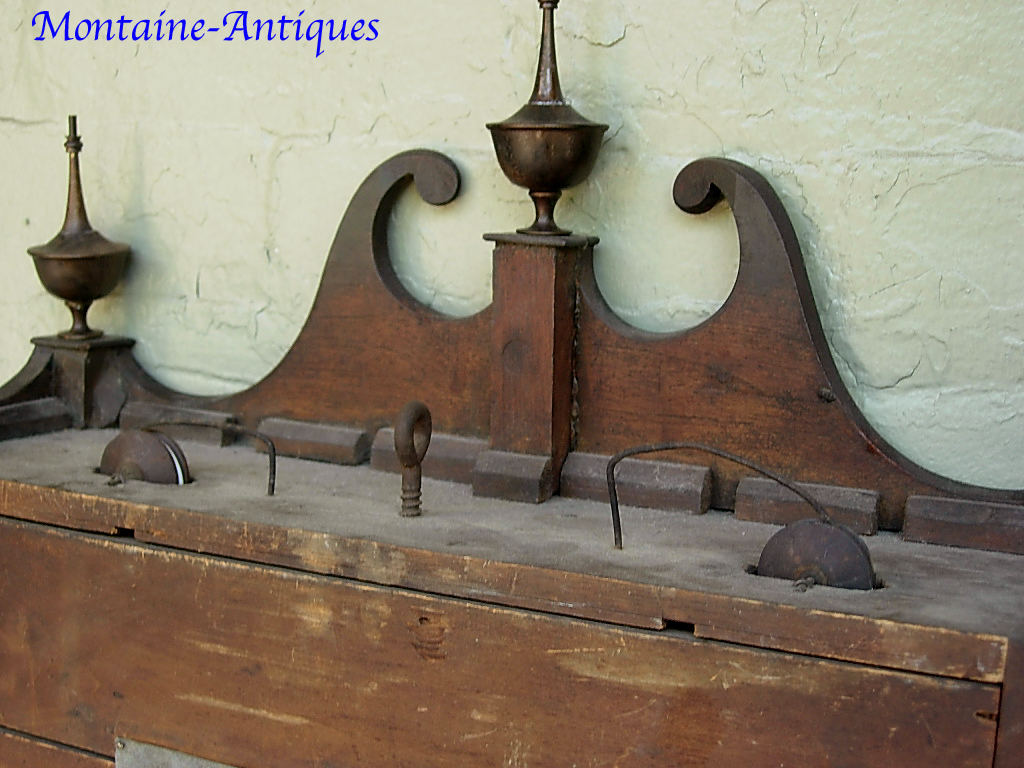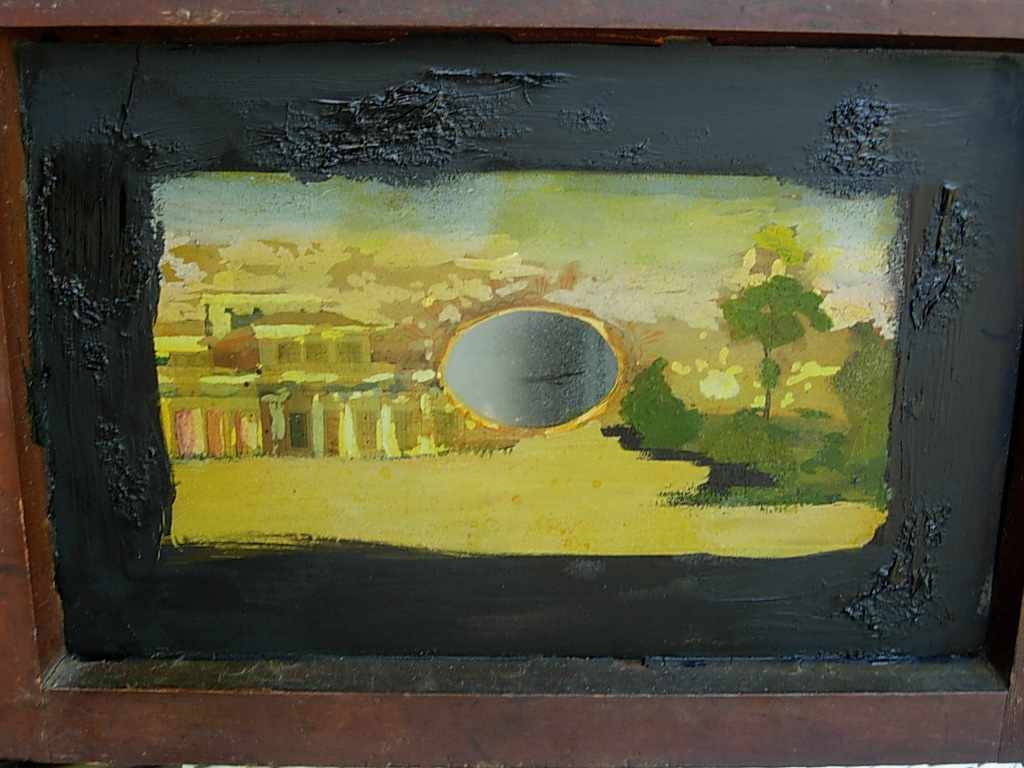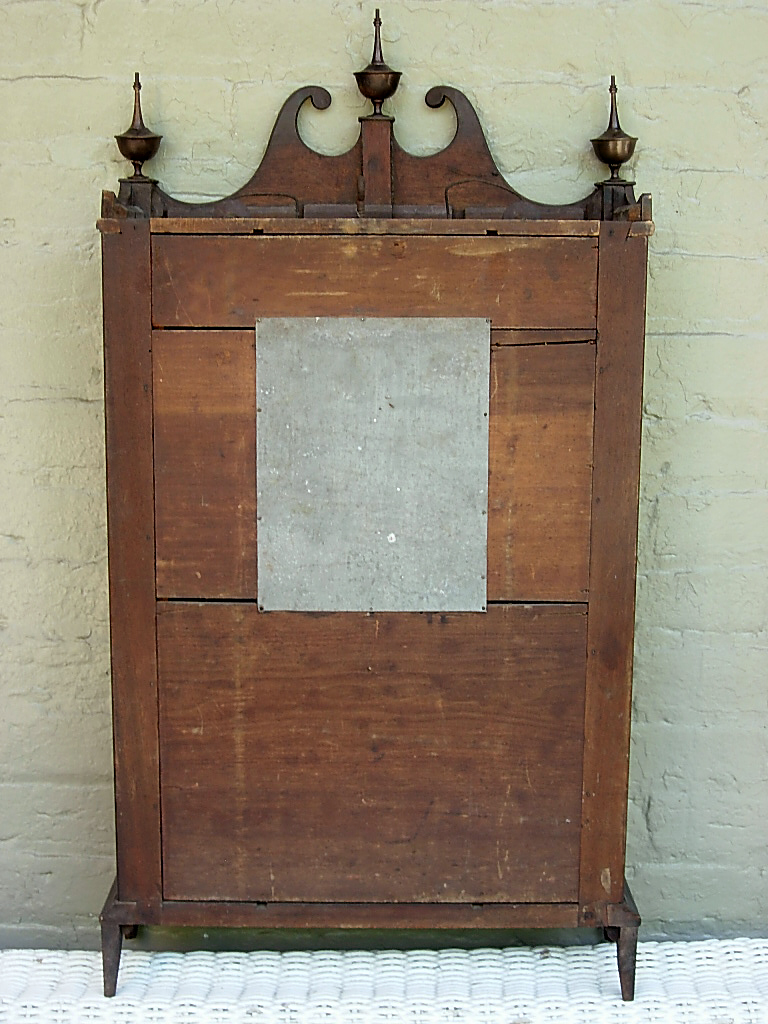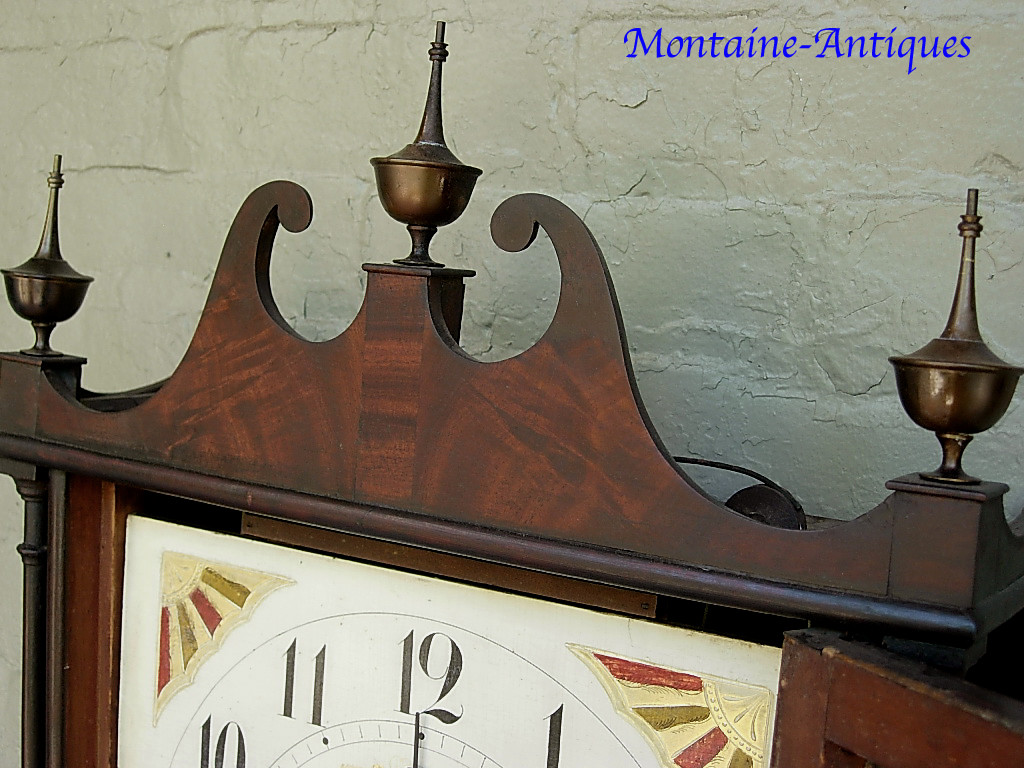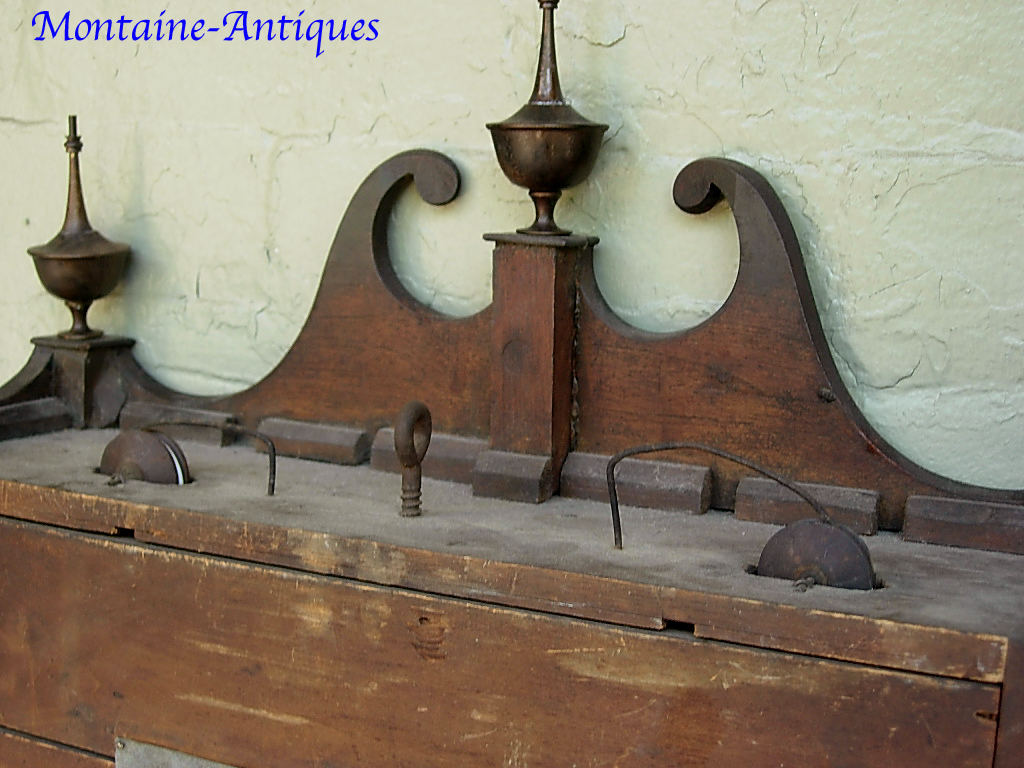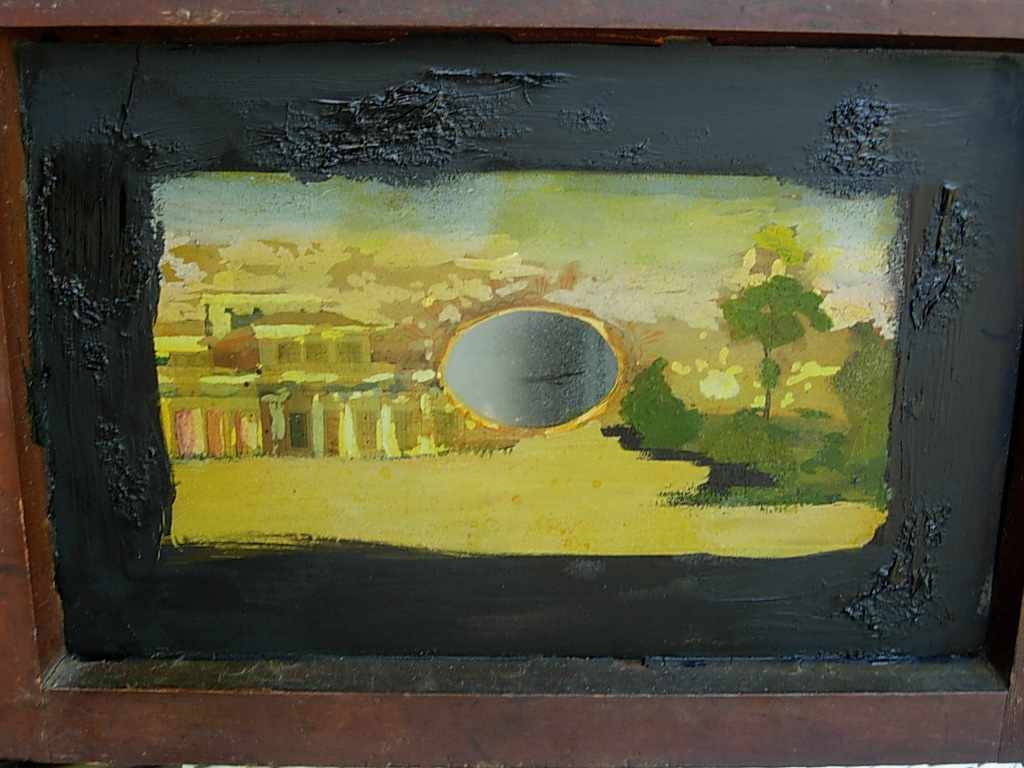 Fine Early Seth Thomas Pillar and Scroll c. 1822
SIZE
standard Pillar and Scroll

DESCRIPTION
One of the nicest ones you will ever see. This corner spandrel/ bee hive dial is one of the prettiest in the history of Connecticut clock making. The clock is quite original. Movement was recently overhauled by Clock Brothers, NY. Completely disassembled and rebushed where needed. Unlike most wood movement this one runs great, keeps perfect time, and could be used regularly if desired.

CONDITION
Original reverse panel has fairly innocuous crack upper right corner. Some touchup of black around periphery. Correct finials show age but probably not original. All in all hard to find a cleaner one. Beautiful clock.
SOLD
please call the shop for concise in-hand condition reports— 314.222.1110
Shipping
arrange