East Tennessee Weaver's Chair c. 1830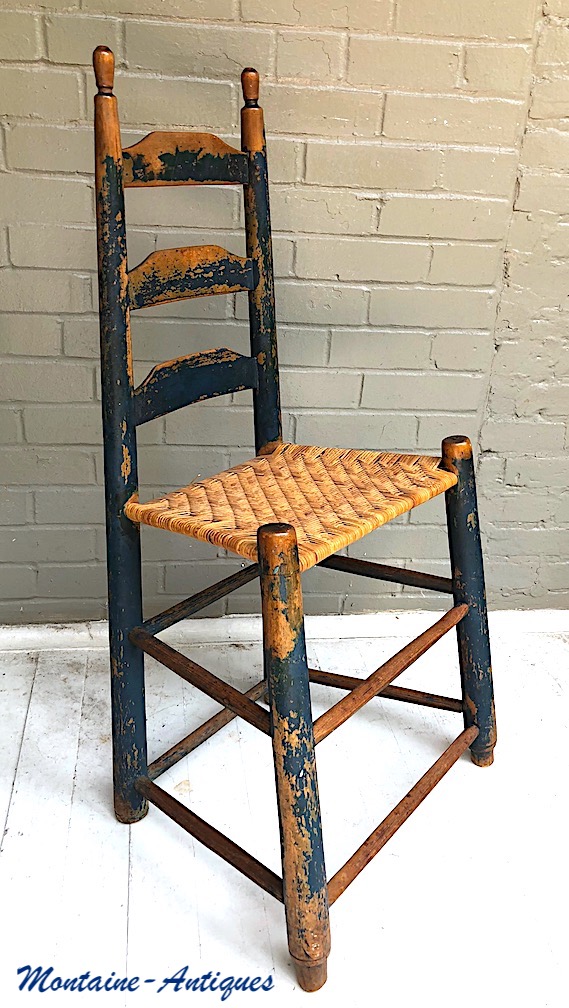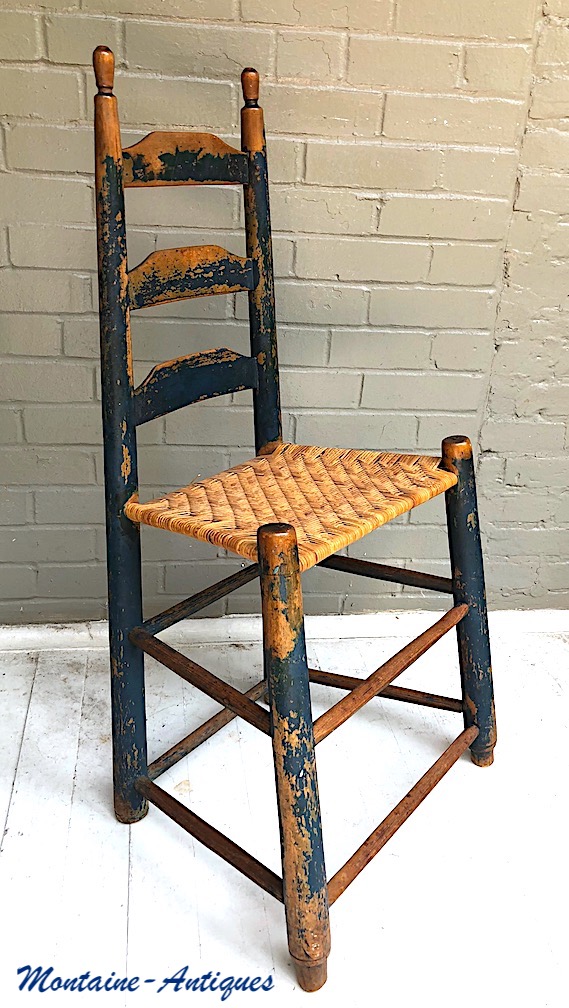 East Tennessee Weaver's Chair c. 1830
SIZE
Seat is 15 1/2 x 11 1/2; Seat Height 19 in; Overall height 37 in.

DESCRIPTION
Sometimes mistaken for high chairs-- loom or weaver chairs with higher than normal seats were used by ladies mostly in the south when using a spinning wheel or working at a loom. This one has worn but original Prussian blue paint. "Rolling pin" feet as well as river cane seat are typical of East Tennessee. Very folky primitive piece with wonderful quirky character.
CONDITION
Back legs reduces a bit in height. Otherwise all honest and original.
PRICE
SOLD
please call the shop for concise in-hand condition reports— 314.222.1110