Diminutive American Chippendale Chest 18th cent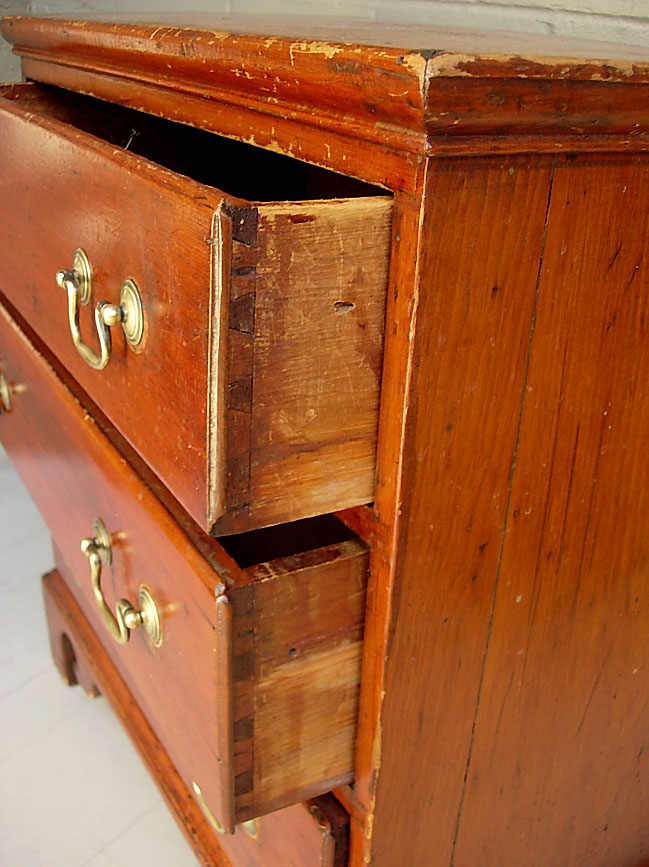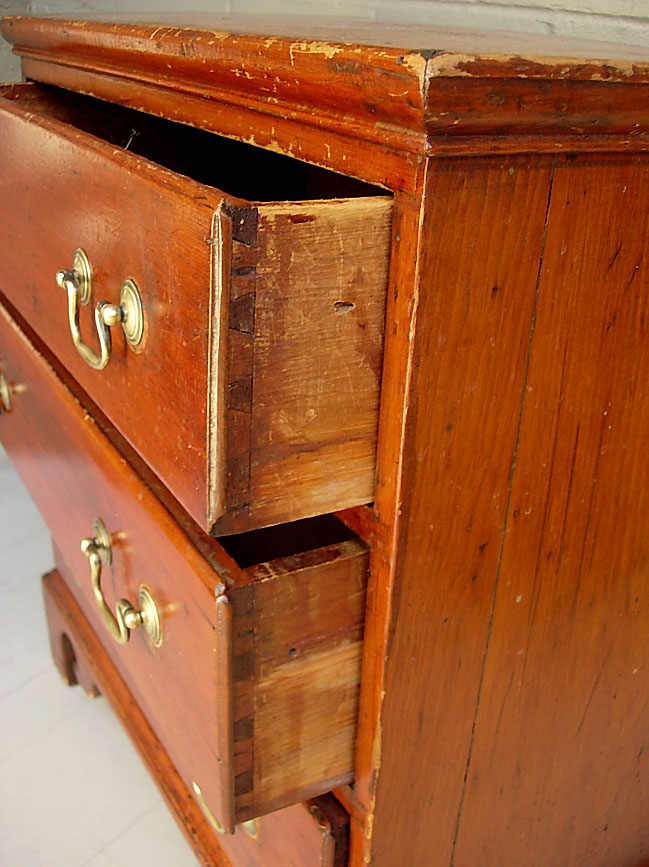 Diminutive American Chippendale Chest 18th cent
SIZE
Top is 27 x 15 inches. 27 inches tall

DESCRIPTION
Probably New England / Massachusetts Could date toward mid 18th century and has some Queen Ann features. All pumpkin pine; forged nails; no evidence it was ever painted. Boot jack style sides-- then the bracket was applied around this. Obviously unique because of its small size. 3 gallon crock shows size. Larger than a miniature. Perhaps made for a child. Extremely rare and charming.

CONDITION
Excellent

SHIPPING
Small enough to be shipped UPS ground for a reasonable price. However options vary by location. So please call us to inquire on shipping.
SOLD


please call the shop for concise in-hand condition reports