Delaware Valley New Jersey Gumwood Server c. 18th cent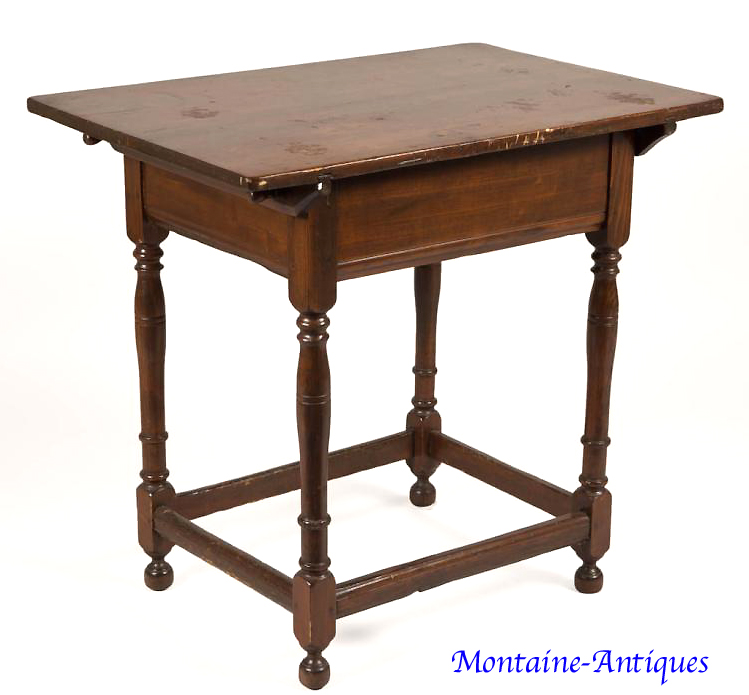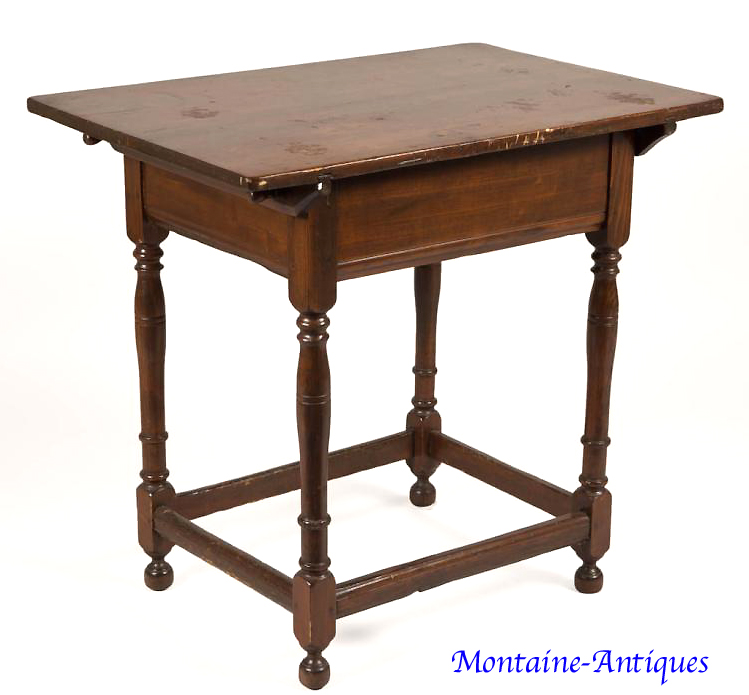 Delaware Valley New Jersey Gumwood Server c. 18th cent
SIZE
Top is 33 x 22; 30 1/2 inches tall.

DESCRIPTION
Rare form in stretcher base. Might be mistaken as a "tavern table" but height indicates server. Partitioned silver drawer with early homespun lining may be original. Pin top and ball feet are classic Delaware Valley. Ex prominent Princeton New Jersey Collection.

CONDITION
All original and Very Good.
SOLD
please call the shop for concise in-hand condition reports— 314.222.1110
Shipping
shipping options available