Antique Pennsylvania Mini Blanket Chest 19th cent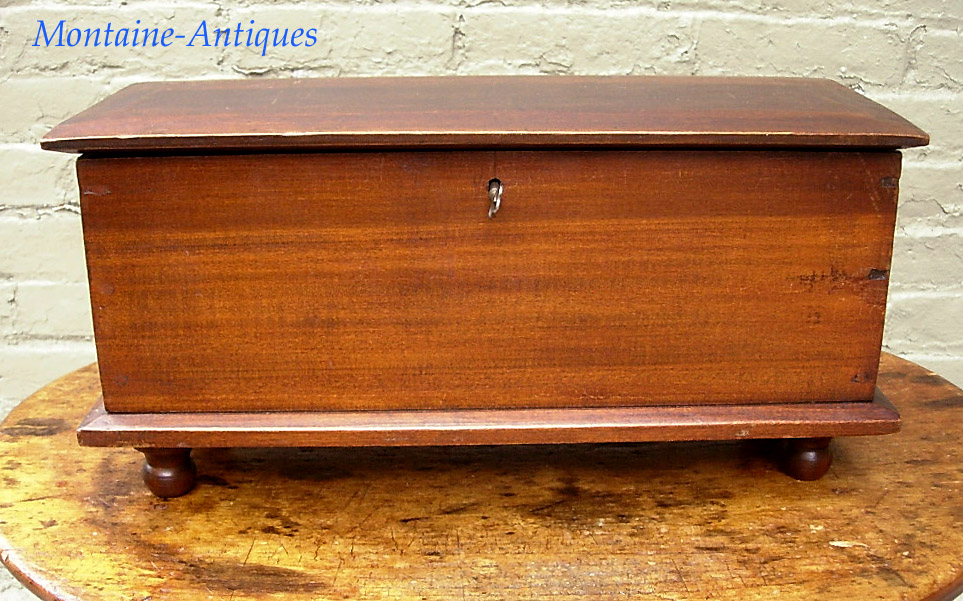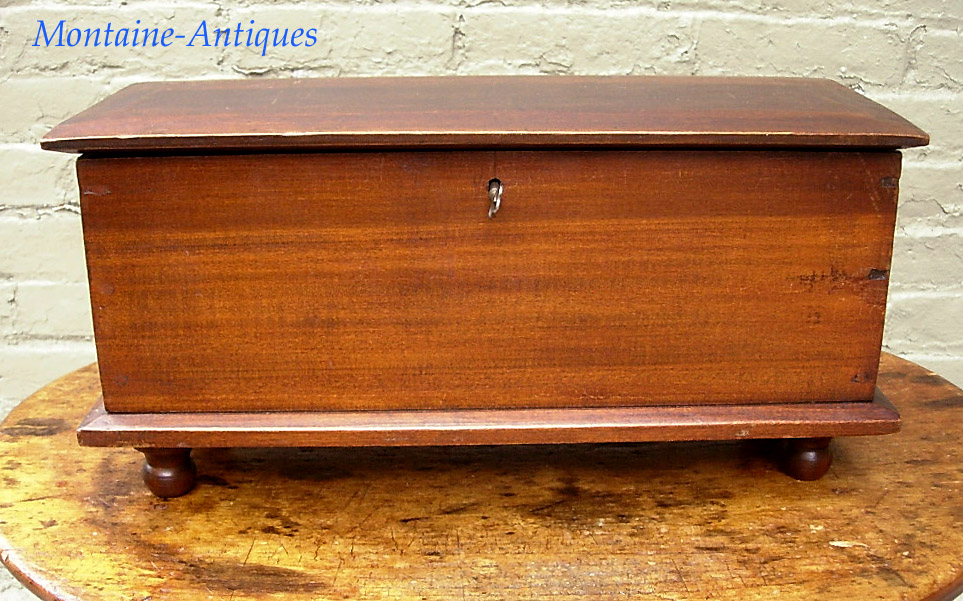 Antique Pennsylvania Mini Blanket Chest 19th cent
SIZE
19 x 7 1/2 x 9 inches tall.

DESCRIPTION
Circa 1840 ball foot form. Tulip Poplar with original old crazed finish; excellent patina. Lid is chamfered on top. Hardware, lock, key-- all original and functional. (lock works but latch doesn't grab). From a fine midwest collection.

CONDITION
Excellent. Please call the shop for concise in-hand condition reports.
sold