Antique Pennsylvania Cherry Candlestand c. 1820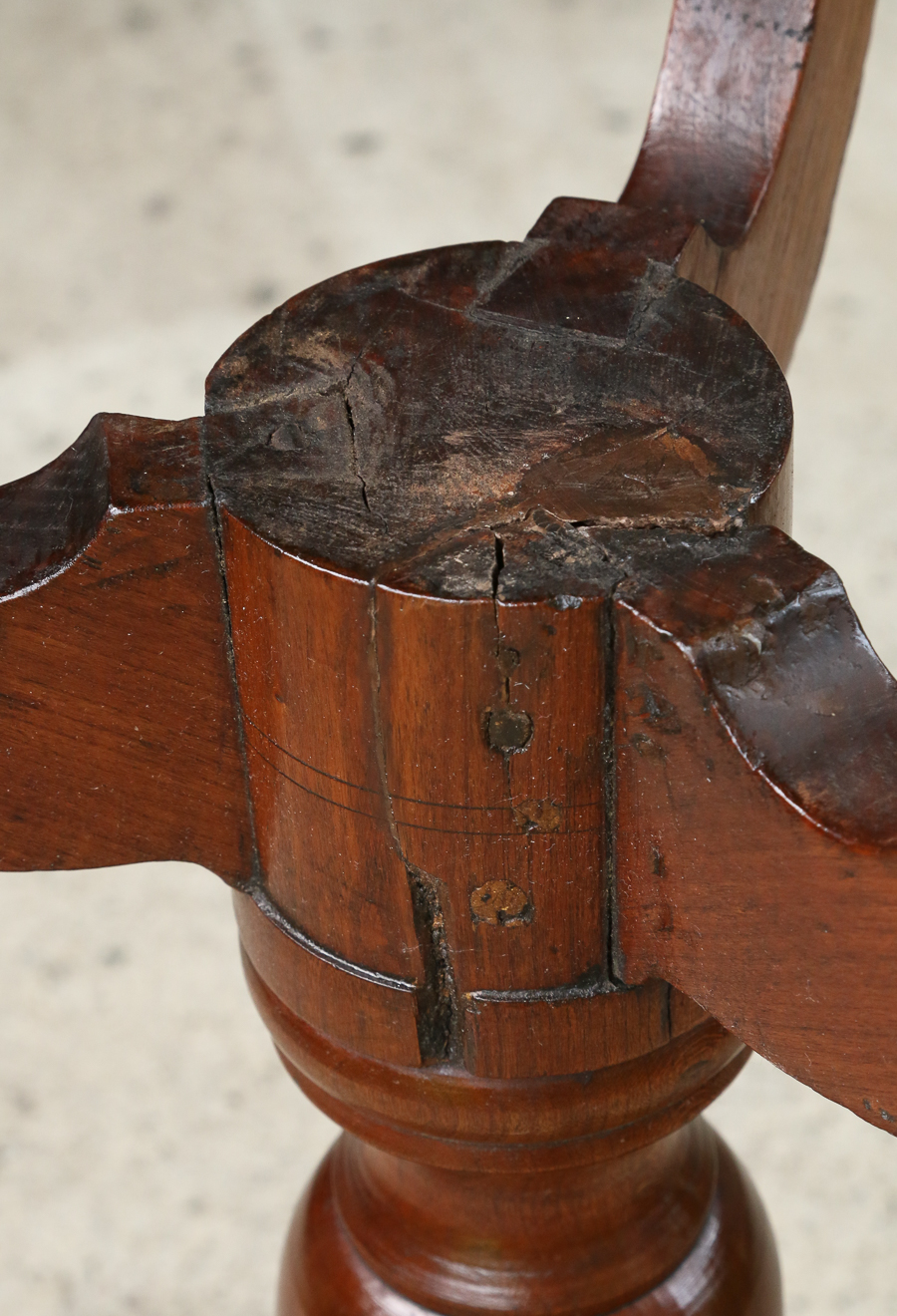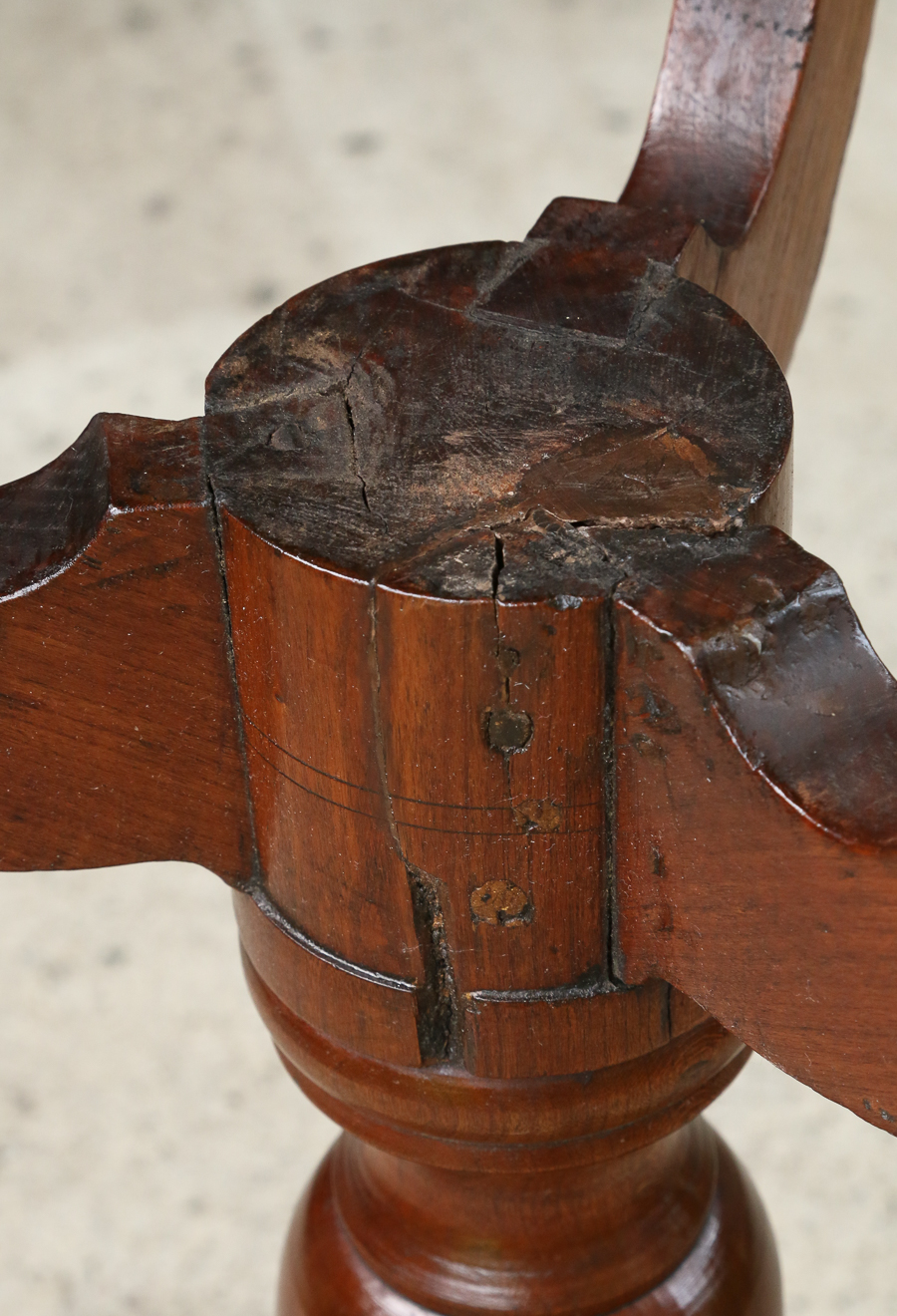 Antique Pennsylvania Cherry Candlestand c. 1820
SIZE
Top is 17 x 17 inches; 25 inches height.

DESCRIPTION
Classic Pennsylvania urn form with snake feet. All cherry-- even the secondary. Very nice wood with beautiful patina. Interesting construction-- the big cleat that holds the top to the base was chamfered to produce a spline. Handsome early piece.

CONDITION
A couple of backwoods make-do repairs visible in photos 4 and 5: one side of the plinth was cracked out and repaired. Crude but effective. Note the copper sheet tacked under one leg. This was done for some reason but it was probably overkill. Leg was probably cracked and reglued. You cant find the break. So it was done well. The stand is quite sturdy and stable. Very serviceable. Please free to call the shop for concise in-hand condition reports.
SOLD