New England Pine Splay Leg Tavern Table c. 1800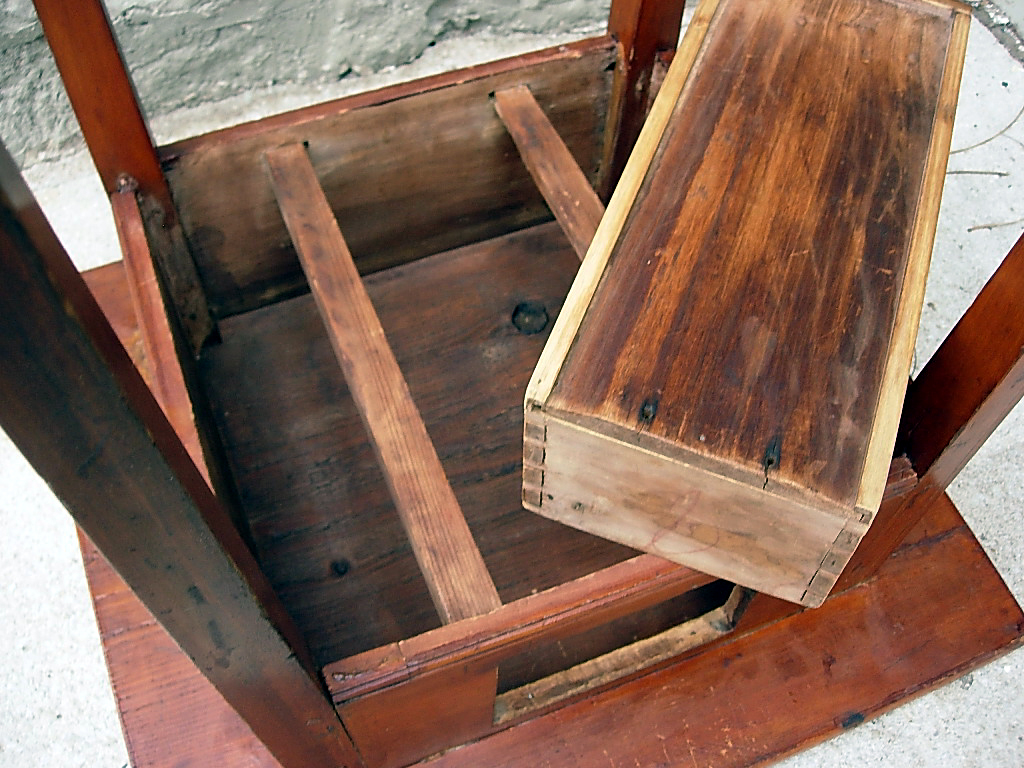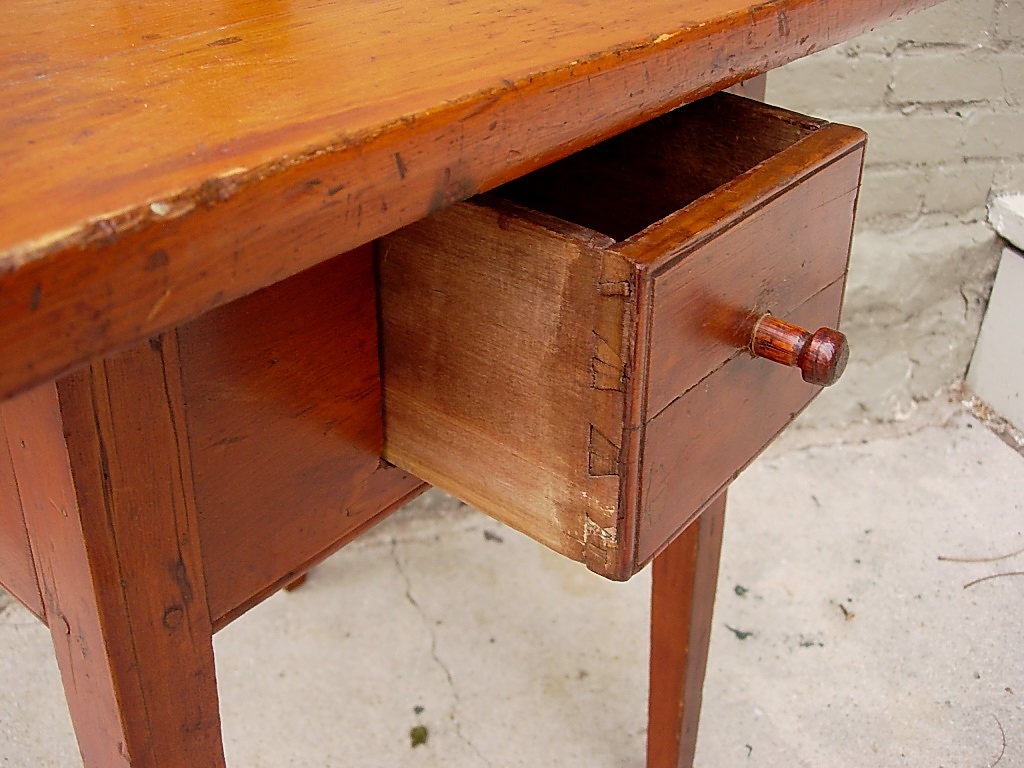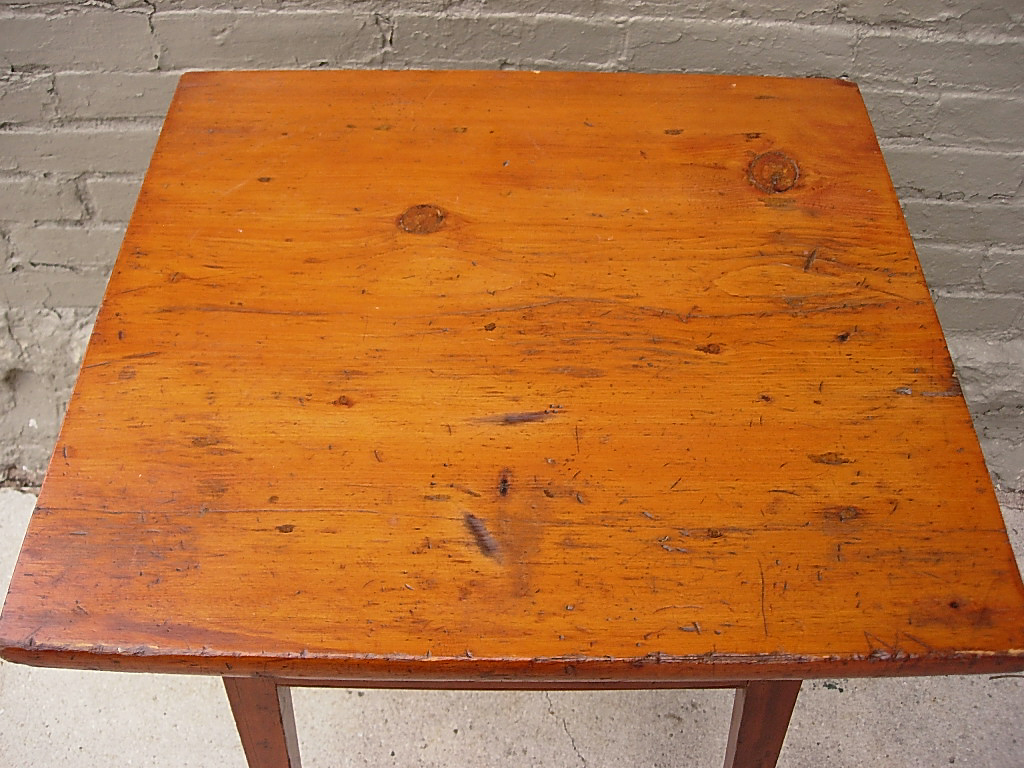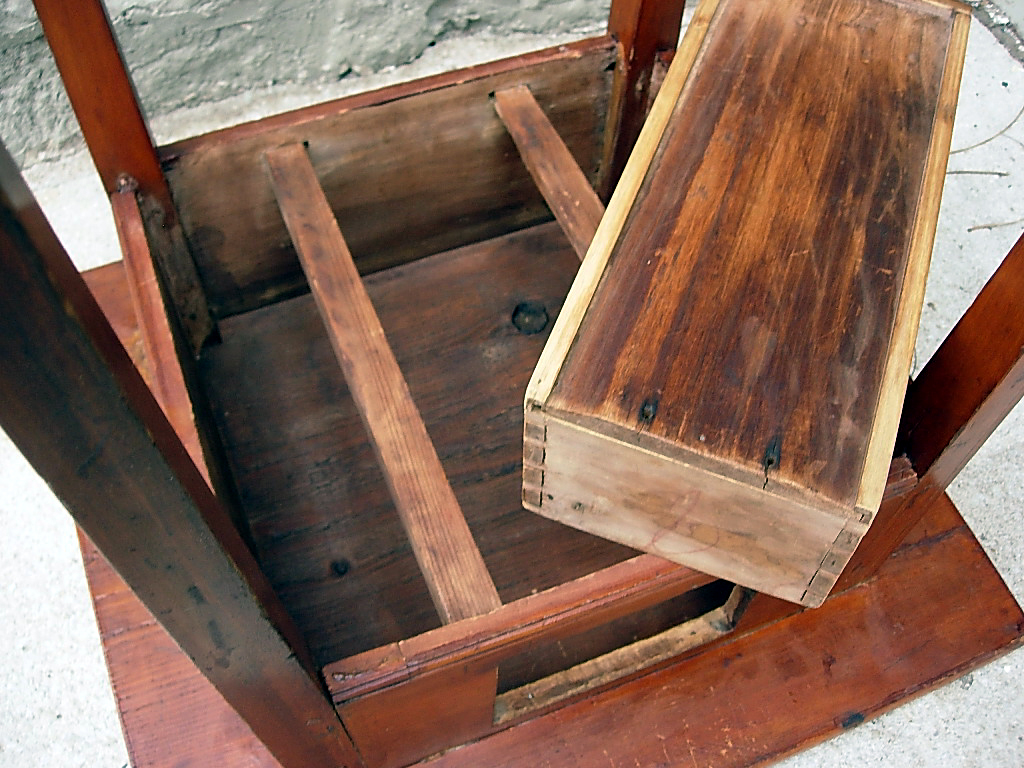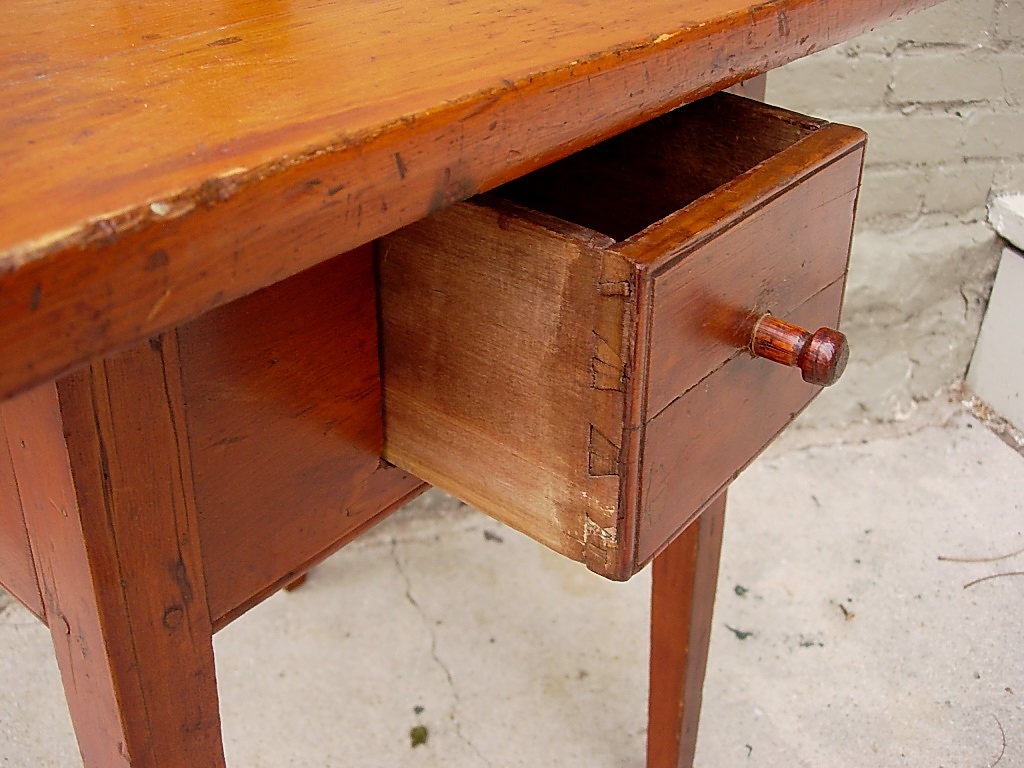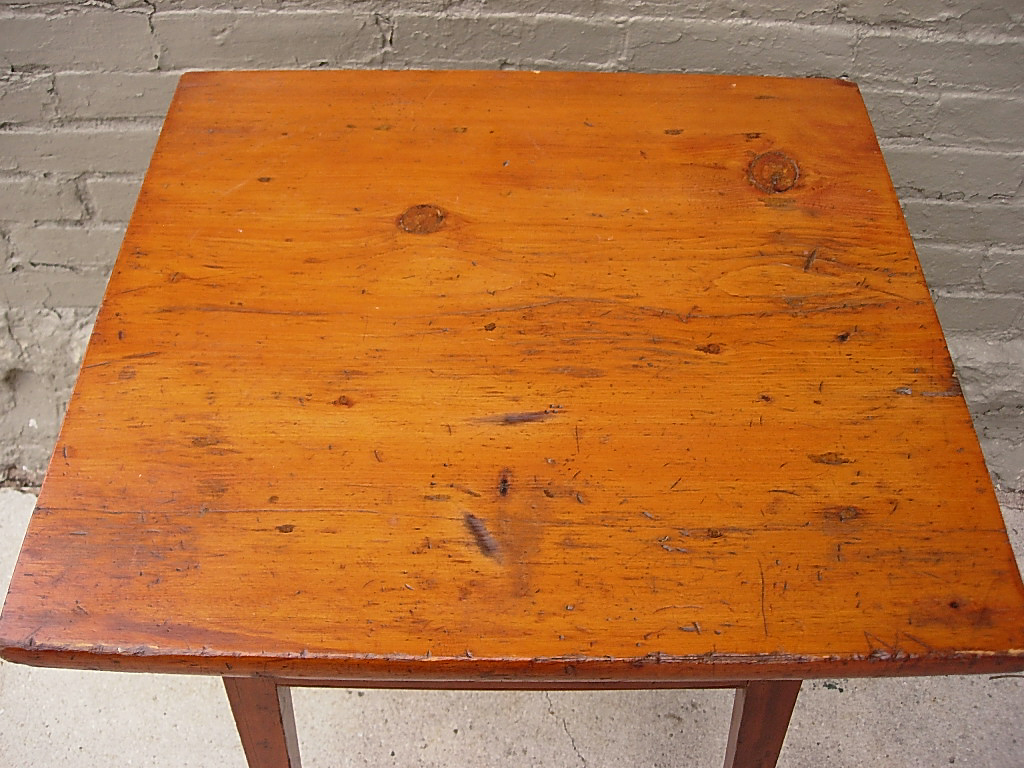 New England Pine Splay Leg Tavern Table c. 1800
SIZE
26 1/2 Inches tall; 23 x 22 in top.

DESCRIPTION
Late 18th cent New England. Hard to tell from photos but has good splay in all directions and little dovetailed drawer is canted to match the splay (not easy construction); original QA knob. Nice color and patina. Elegant country.

CONDITION
Excellent and sturdy.
SOLD