Historic Blue Staffordshire Teapot c. 1825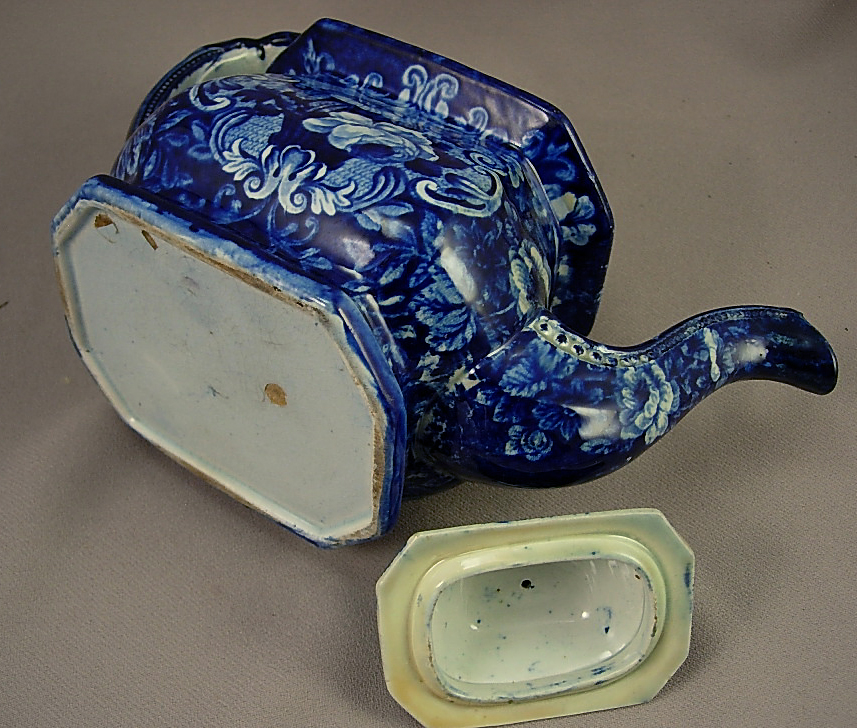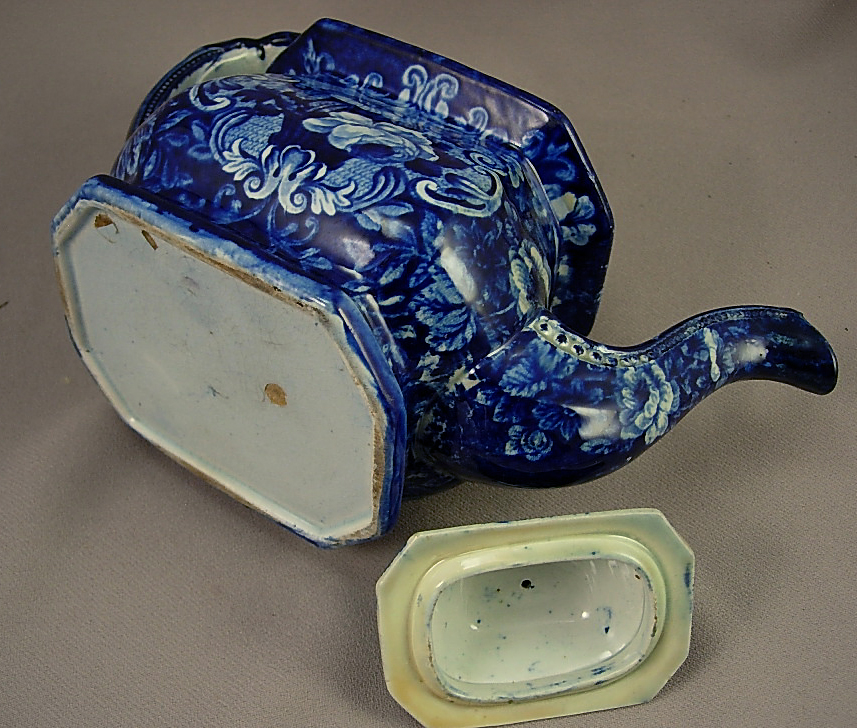 Historic Blue Staffordshire Teapot c. 1825
SIZE
10 1/4 in from handle to spout

DESCRIPTION
Dazzling deep blue color.

CONDITION
This has had professional restoration and I will try to elaborate as best I can. It's hard to see. Tip of the spout-- I suspect chips. Edge of lid-- also probably chips. Everything else looks fine. No cracks. Understand it is imperfect but priced accordingly.
SOLD